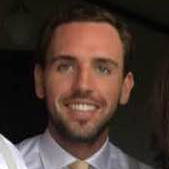 Written by
Jeff Blake
Updated over a week ago
Collecting additional registration data is possible. For example, merchants have used this to ask questions of the attendee (dietary restrictions, T-shirt size, etc). You may collect this info after the checkout. We believe the actual checkout process and payment should be as quick and easy as possible to maximize conversions. You may think a question or two couldn't hurt, but what if the purchaser is buying multiple tickets and doesn't know this information off-hand for their guests? You may lose a sale.
If you really want to collect registration info during the checkout process, we may consider it. Please get in touch.
How it works
The customer completes checkout, and goes to the download tickets page as they normally would. They will see another button to update their attendee details, which, when clicked, will allow them to answer all the questions you have specified.
Ticket transfers
When a customer purchases multiple tickets, they have the option to transfer extra tickets directly to their guests, after the purchase. The customer simply enters the Name and email of their guest, the guest receives an email with a link to complete registration, lands on the page to enter your custom fields, clicks save, and is then able to download their ticket. As a bonus, you grow your audience by collecting contact information of your customers guests.
Additional tips
The default code snippets inserted into the confirmation page, email, and SMS say "Download tickets". You may wish to change this to, for example, "Provide dietary restrictions and complete registration", or whatever you want. This ensures that the data gets collected before the customer downloads their ticket!
Setting it up
Custom fields and questions is currently set up through our external app, which is only available on paid plans (Premium or Business). We may consider bringing this feature directly into Shopify, but for now, it must be configured in the external app.
Testing
Once the fields have been configured, place a test order and go to the Download Tickets page as normal. You will see a button next to Transfer to click on to enter the answers. You may then open the iOS check in app to see their answers in the profile.