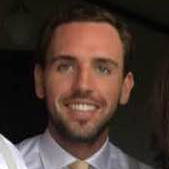 Written by
Jeff Blake
Updated over a week ago
In general, you can use the Shopify Orders instead, as you are likely more familar with it. Some ticketing specific features are only available in the app, and we'll go over those here.
Two tabs in the app, Attendees and Orders, lets you see activity on your event.
An order may have many tickets, and a ticket belongs to exactly one order.
Attendees
The attendees tab will list all attendees across all events in your account. If you'd like to filter by a particular event, use the dropdown, or there is a shortcut button "Attendees" from the Events list.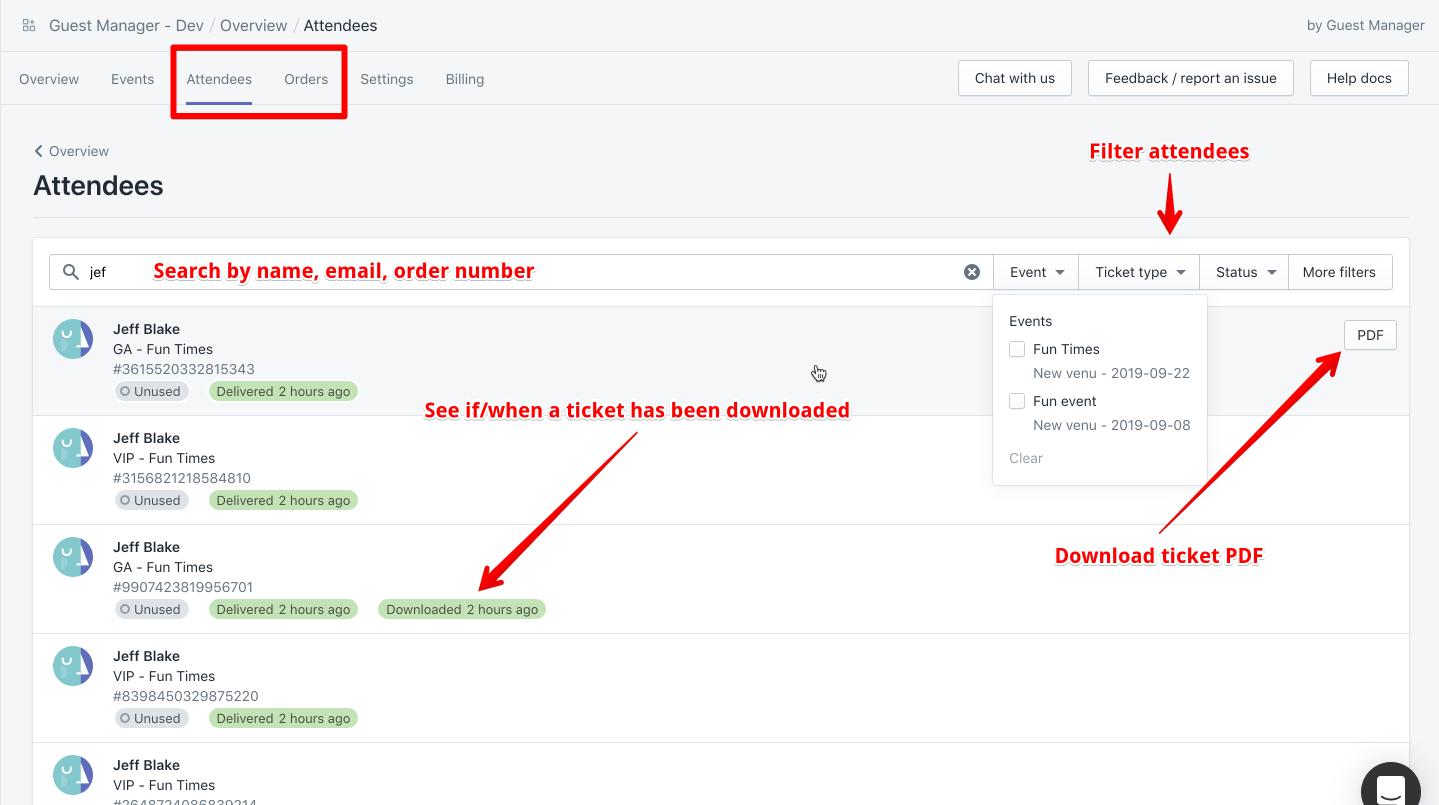 The system tracks when a ticket has been successfully delivered (i.e, emailed) and when it was downloaded by the customer.
You can also manage all attendees, as well as import guest lists, in the Premium or Business plan. There are many more advanced features including CSV export, robust searching, filtering, displaying custom fields, and more.
Orders
The Orders tab will list all orders that contain tickets. You can also access this data from your Shopify Orders section. Additional features available in the app:
Customer link: Takes you to the exact same page a customer is given on the thank you page, order notification email, and tracking link.
# of tickets: How many tickets were sold in the order.
Filter by event: Filter orders by a particular event