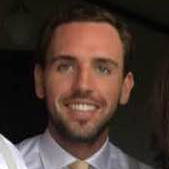 Written by
Jeff Blake
Updated over a week ago
How to install the app
I recommend to install the app directly from the Shopify App Store here: https://apps.shopify.com/event-ticketing
Then dive right into the Shopify Event Ticketing Getting Started Guide!
Required permissions
The app asks for all permissions it may need up-front. Some of those permissions may never be used on your store, depending on how you use the app.
Here is a description of the permissions we ask for, and why:
Manage products - when you create an event in the app, the app will automatically create a corresponding product(s) in your store. The app will never touch any of your products that it did not create.
Manage orders - the app reads order data in order to generate tickets for the customer. The app will never read or touch orders in your store that do not have tickets in them.
Manage fulfillments - when you sell a ticket, the app processes the order and then marks the order as fulfilled, to indicate that the app has successfully generated tickets.
Write inventory - Similar to creating products, the app will set the available inventory for you.
Read locations - The app copies your locations into the app for ease of use in creating events.
Write script tags - The app installs a simple script that is displayed on the order confirmation page, and allows the customer to download their tickets without leaving your Shopify page.
Manage shipping - If you are on the Professional Plan and using the Booking/service fee feature, the app needs this permission to create a custom carrier service and delivery profile in your store.
Manage customers - The app syncs your ticket purchaser customers with our own database, so you have correct information for sending emails, checking customers in, etc.
If you have any questions or concerns about the permissions Event Ticketing needs, don't hesitate to contact us.