Online ticketing
Sell event tickets on Shopify
Design, sell, and scan event tickets on the worlds best ecommerce platform.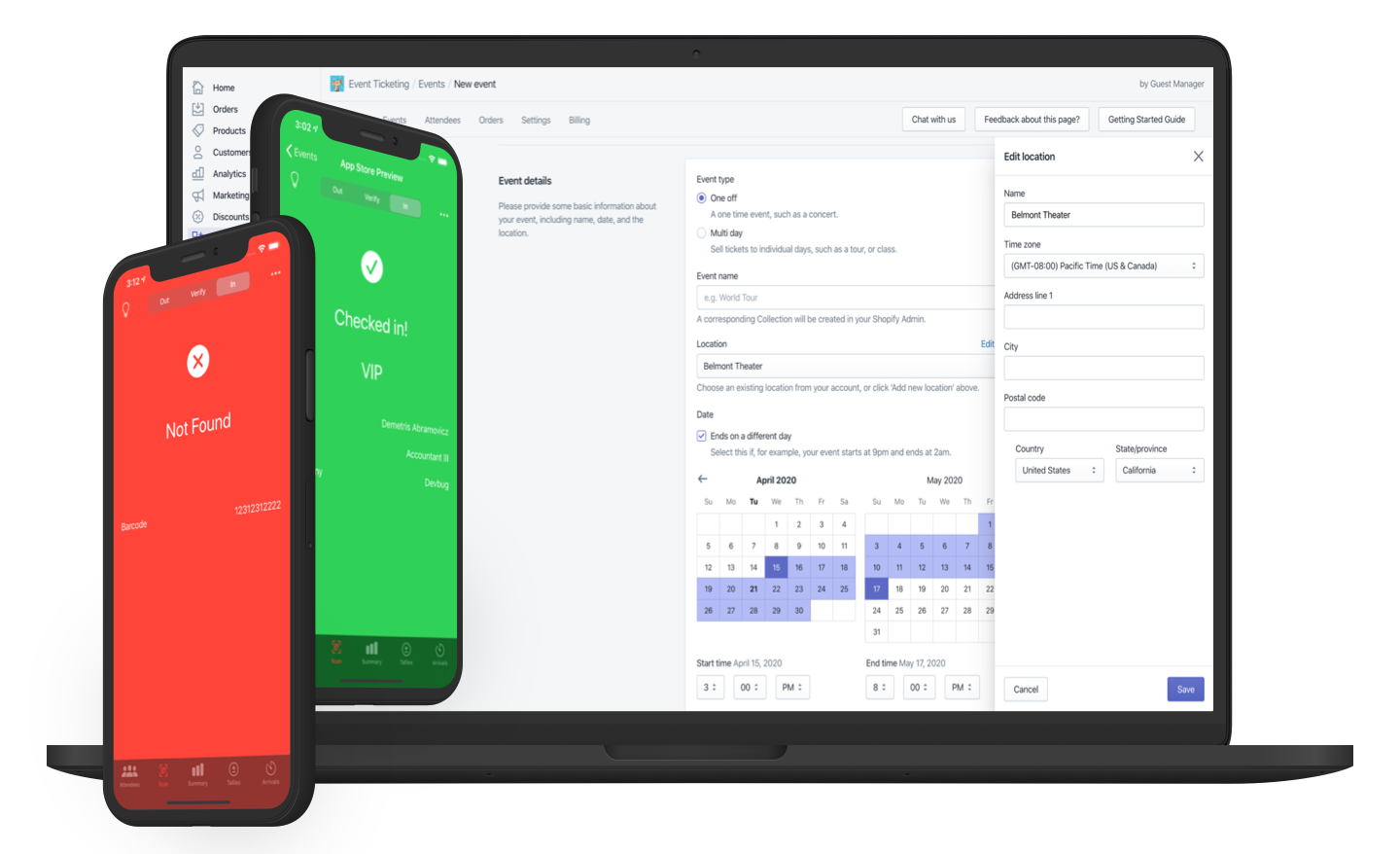 Eventbrite Alternative
Why Shopify for online ticketing?
Shopify is the worlds fastest growing ecommerce platform, processing billions of dollars a year, and serving over 1 million merchants worldwide.
—
Instant access to your money
Get paid daily as you make sales with Shopify Payments.
—
Own your customer data & brand
Tired of other ticketing companies advertising themselves on your event pages? We are too.
—
Grow to new sales channels
Sell anywhere, including your website, Facebook, POS Box Office, and more.
—
Better marketing tools
Not a single ticketing company can match the marketing tools that Shopify has to offer.
—
App store ecosystem
Thousands of apps and integrations on the Shopify App Store to take your event to the next level.
—
Merchandise bundling
What better way to sell your addons and tickets together than with an ecommerce platform, such as Shopify?
Start free trial. * No credit card required.
...This is a complete out of box solution for a ticketed event and much cheaper than Eventbrite. We will be using the app again.
Arron Thomas
— IATF Batlgrounds
---
1,500+
Peak tickets sold in 15 minutes during initial ticket on-sale.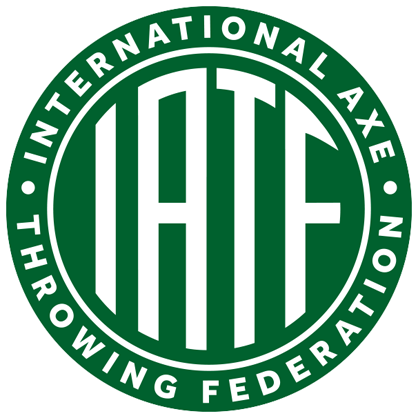 Read the review
---
Event Ticketing App For Shopify
Not a traditional ticketing platform
Event Ticketing is an app that plugs into Shopify, transforming your Shopify store into an affordable ticketing platform, where you control the brand and customer experience.
Ticket Designer
Design your own branded tickets
Your event, your ticket. Use our simple editor to create a design in minutes, or employ a graphic designer for complete control.
Shopify Integration
Smooth customer experience
Our ticket download links easily plug into the existing Shopify templates for a 100% integrated feel. Customize and style however you'd like.
Easy to install integration

Checkout page, email, and SMS receipt download links

Branded ticket download page
Onsite
Scan Tickets And Check In
8 years and counting of development has gone into producing a fast, reliable, and offline capable ticket scanning app, that has been tested to scale with events over 50,000 attendees.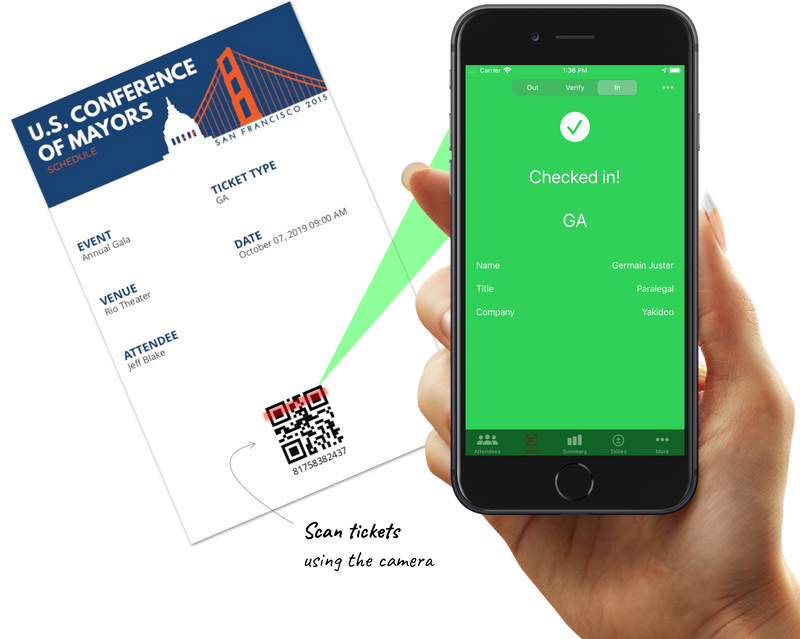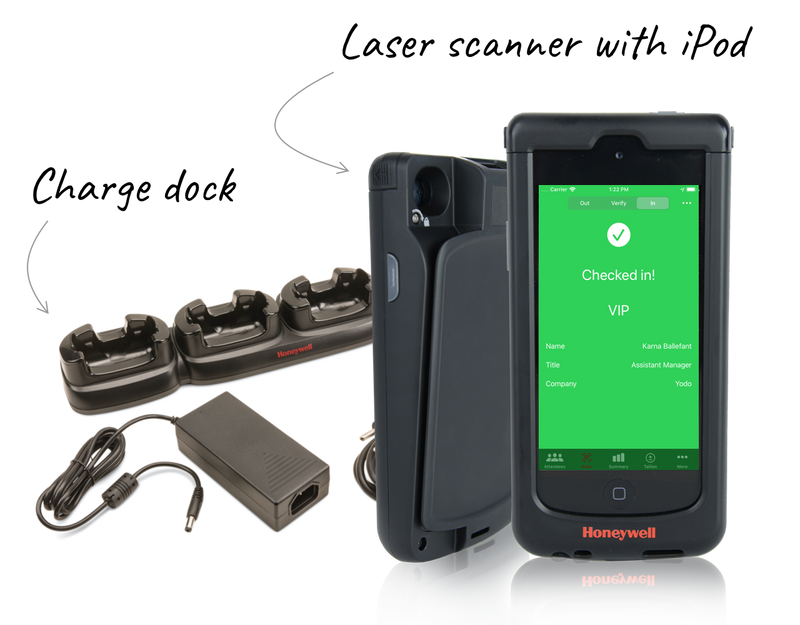 Rent Honeywell laser ticket scanners from us for large events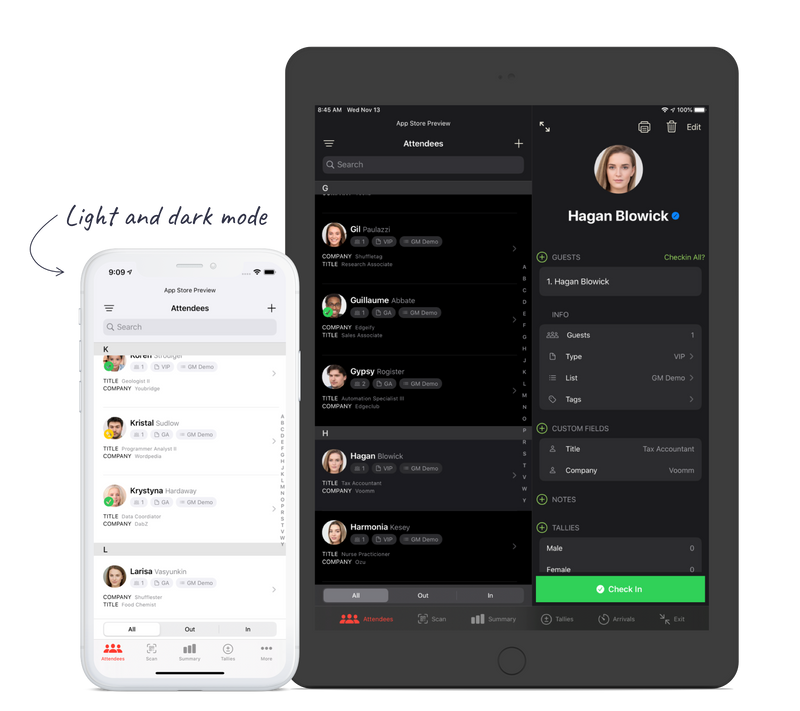 Try our industry leading event check in app to quickly search and check in guests on a phone or iPad.
Shopify Platform
Take advantage of all the Shopify features
Advanced sales reporting, discounts, and more
Pricing USD
---
Sell unlimited tickets at $1 a pop, or receive discounted per-ticket fees on a monthly subscription.
No per transaction percentages
---
On Demand
$1
Per ticket
No monthly fees
---
Advanced
75¢
Per ticket
Plus $19/mo
---
Professional
50¢
Per ticket
Plus $99/mo
---
Plus+
25¢
Per ticket
Plus $999/mo
---
Plus Shopify fees
Paid plans include more features and support. Learn more in the App Store
How it works
---
Install our Ticketing App

Install Event Ticketing into your Shopify account.

Create and design an event

Add a one-off (concert, conference, etc) event or multi-day event (festival, tour, etc) with tickets for sale in seconds.

Sell out your event

Sell tickets on your new online Shopify store website, Facebook store, point of sale, your own website, and more!
Let's Sell Tickets!
Visit the Shopify App Store to get started! Try it for free.