Integrations
Your data,

where ever it is

Flexible and robust data importing allows you to combine all of your attendee data into a single platform.
---
CSV & Excel
Quick and simple spreadsheet imports
Ah, spreadsheets - the language of every event organizer. Get your event up and running quickly with our data import options. Combine all of your attendees into a single platform.
Notes, custom fields, tags, segmentation

Large imports of 50,000+ supported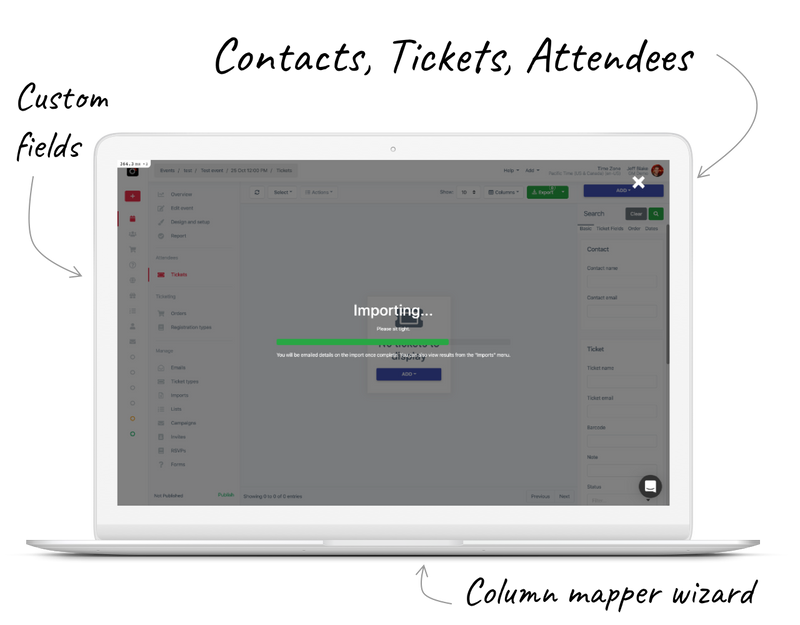 Your barcoding or identification system
Bring your existing student cards, employee badges, member ID, or any other existing identification system to us.
API
Do anything with an open API
API endpoints for creating a complete shopping and ticket booking experience within your own website, and ticket scanning and validation.
Custom shopping cart and checkout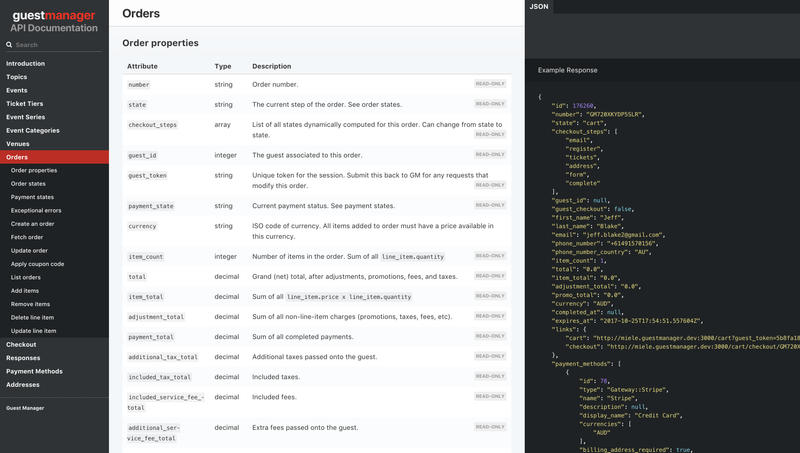 App Integrations
Integrate the apps that you use
Sync attendee lists, check-ins and more with popular CRM platforms.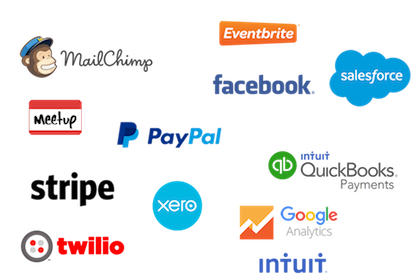 More great features
Duplicate elimination
Identify contacts by name, email, phone number, and or Unique ID of your own so you can track all of a contacts' activity across all of your events.
Contact activity
View recent events, tickets, guest lists, orders, bookings, and more, from one place.
Export database
Easily export all of your data to CSV.
Query database
Build advanced queries, such as "contacts who had a VIP ticket to XYZ event, and were checked in."
Email logs
Monitor exact copies of all communication with a contact, both automated and manual. Resend, or view the email.