Events
Event

management platform

Create one time, multi-day (tour, festivals, and more), and recurring events easily.
---
One off events
Quickly set up and configure events
Name, location, date - that's it!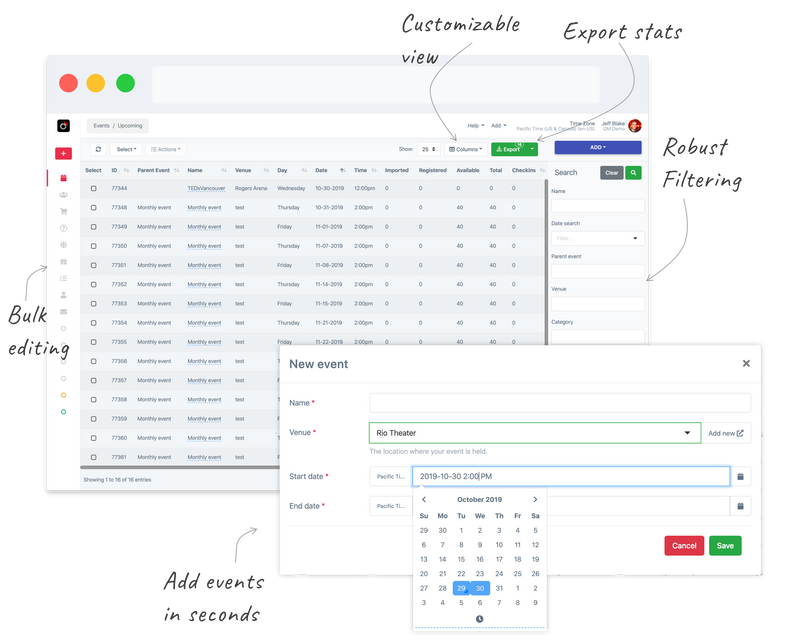 Recurring events
Set up recurring, multi-day, and calendar events
Create automatic recurring events based on a schedule, such as every Thursday and Friday on the last day of the month.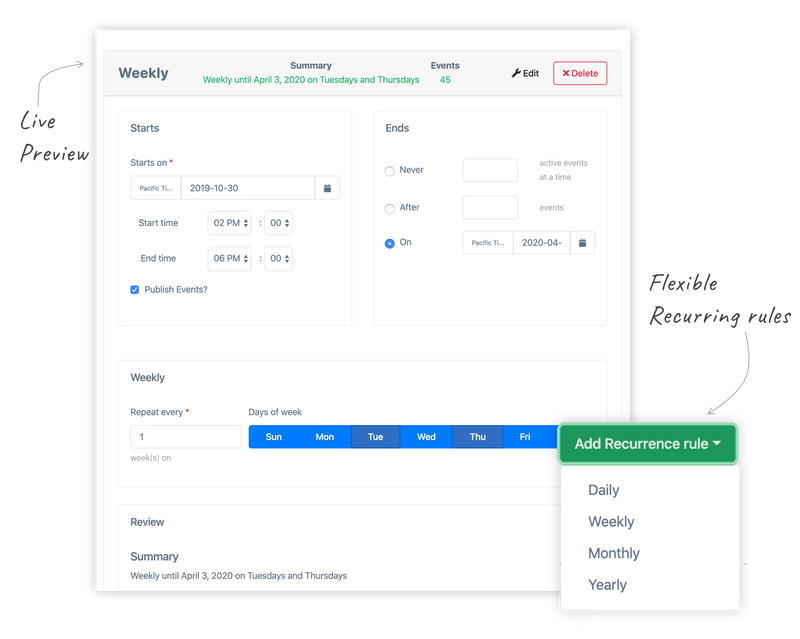 Multi day events
Multi day, grouped events
Tours, classes, multi-day festivals, conference sessions, you name it.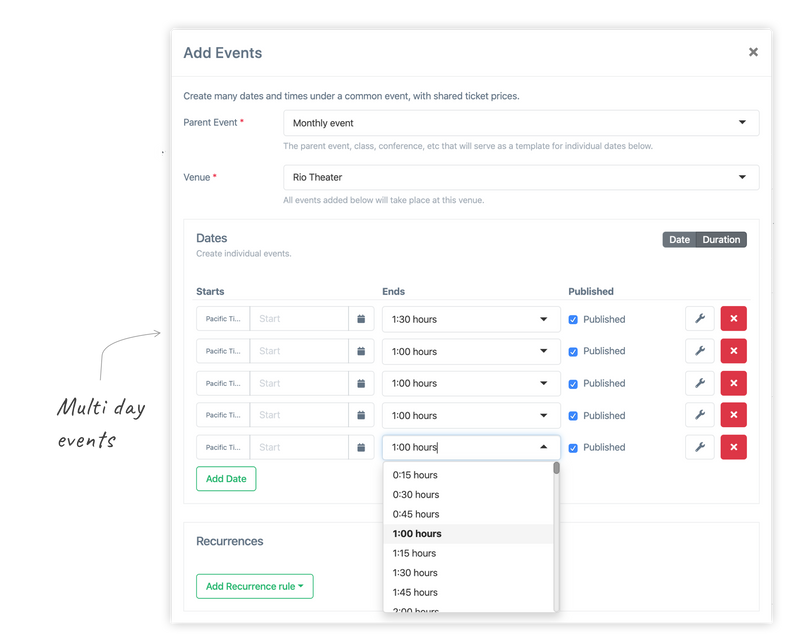 Templated events
Re-use settings from past events
Limitless customization, pick and choose only the features you need for your event.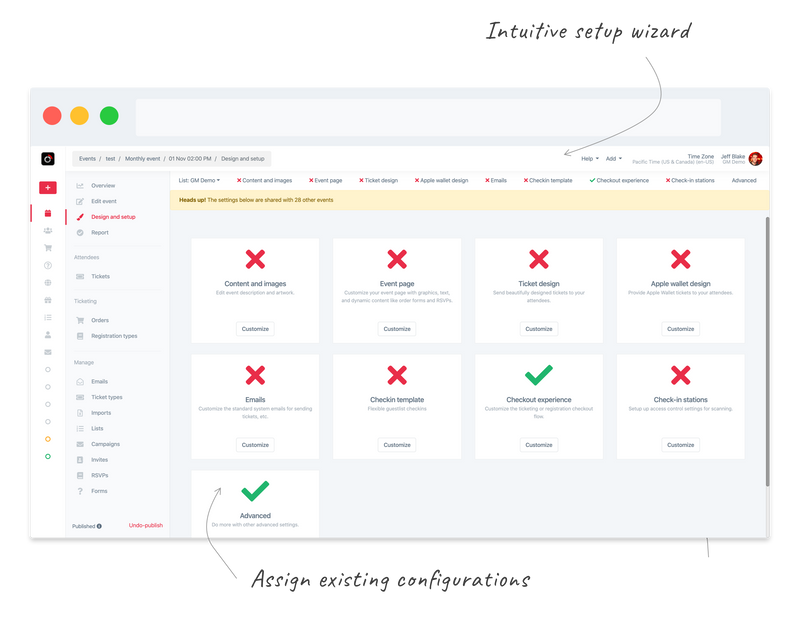 Guest Manager has been a key addition to our technology tool box. We depend on the software to streamline our event execution and have had great success implementing it. The software is user friendly and easy to learn while also providing the depth needed to run a multi-faceted event.