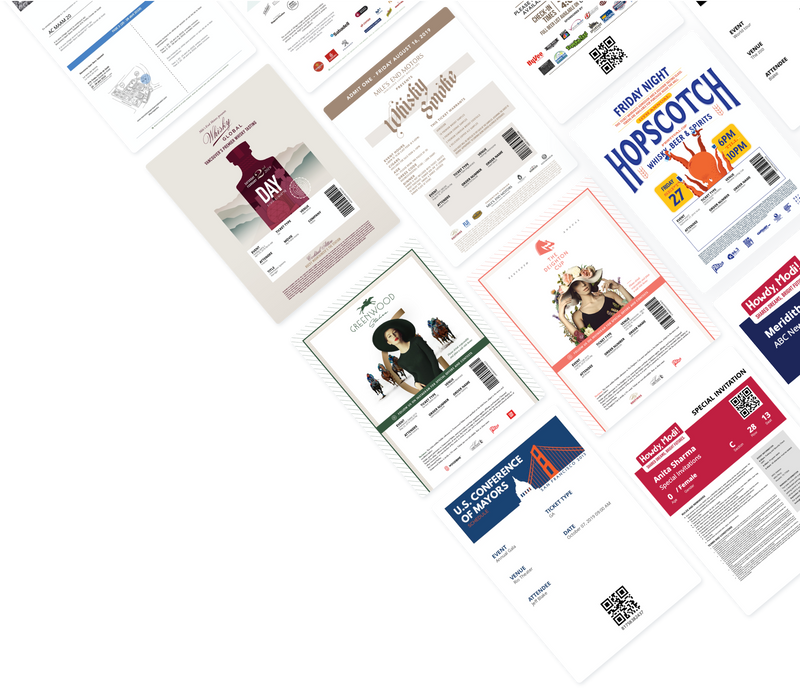 Create

Import

Design

Distribute

Scan


your own
event tickets
The fastest way to check in your guests with the most secure & reliable scanning system.
Thousands of companies rely on Guest Manager ticket scanning

Turn your existing attendee list or registration system into a full-featured
ticket scanning and validation solution

.
Total one time cost
Interested in a
monthly plan
?
With 322 credits leftover for your next event!
Ticket scanner rental
Shipping not included
Concierge support
Hire us for help.
From spreadsheet to scanner in under an hour
Follow our simple tutorials or hire us to get everything ready for you.
Import
Turn your spreadsheets into scannable tickets in minutes!
Design
Create PDF and Apple wallet tickets that match your brand!
Distribute
Quickly email, sms, or export thousands of tickets in minutes!
Scan
Use any phone's camera or rent high volume laser scanners!
Already have tickets? No problem! Go straight from Import to Scan.
Import
Import attendees.
From anywhere.
Other companies require you to use their registration or ticketing platform to use the management and scanning features. Our platform is open, allowing you to import your own attendees.
Our registration platform
One place to organize, manage, and track all of your event attendees.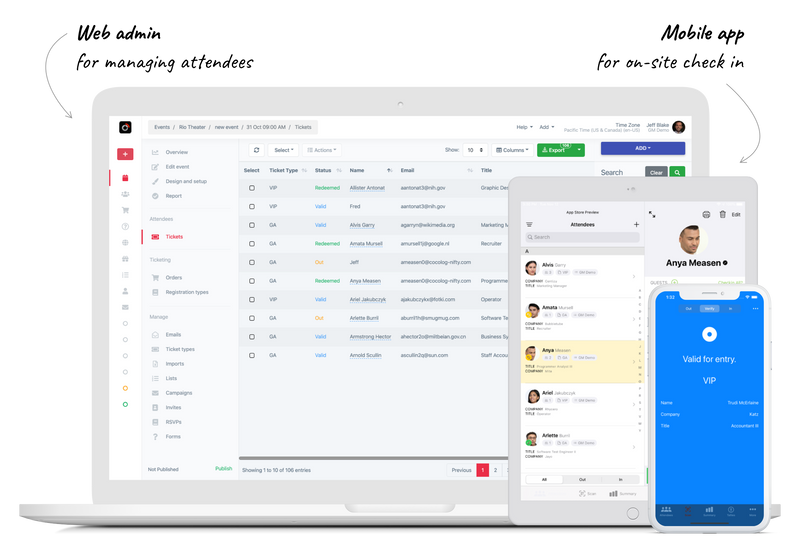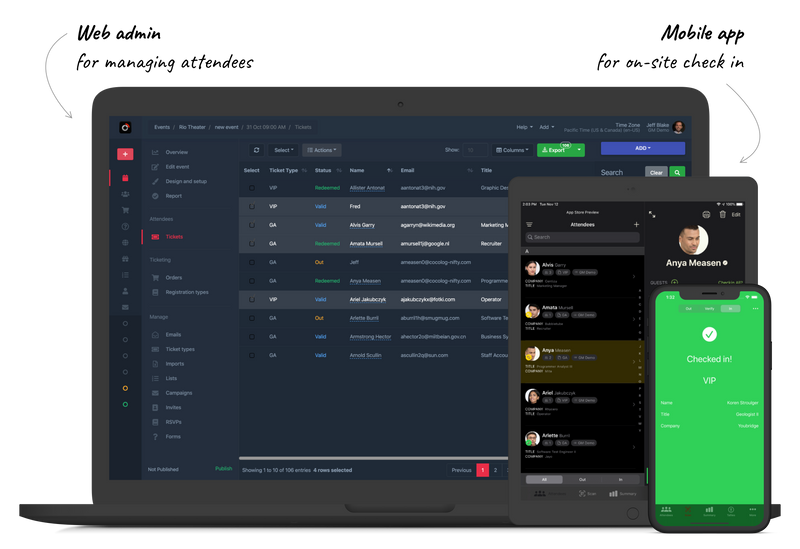 I love Guest Manager - It's stable, quick and very user friendly. Importing guests takes seconds.
Design
Design Your Ticket
Create beautiful, on-brand tickets
Use our online editor to design a ticket, or work with a graphic designer to have complete control.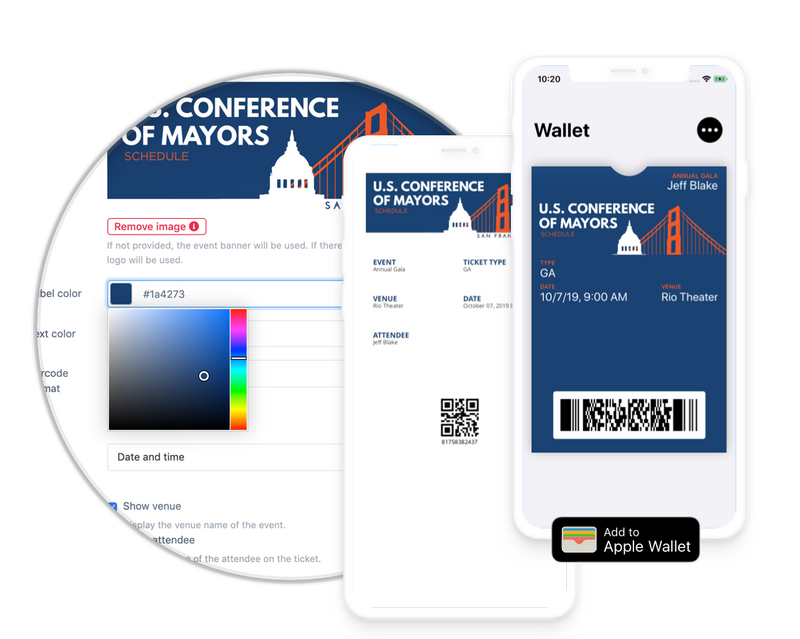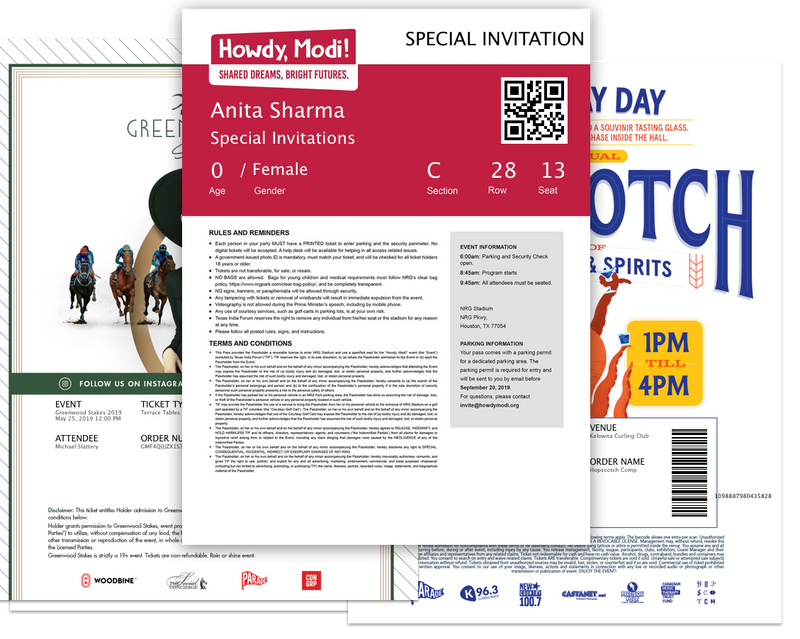 Amongst the many amazing features that Guest Manager offers, the ability to fully control how the ticket looks is my favorite. Marketing and Brand Awareness is imperative from Day 1 to Day 365 and having that extra touch point once the attendee downloads their tickets is such an incredible feature. No other company offers this and if for no other reason, I would use GM for this option alone.
Distribute
Distribute your tickets
Quick and reliable ticket delivery
Mass email tickets in minutes. Track successful ticket delivery, and easily fix any delivery issues such as bounces.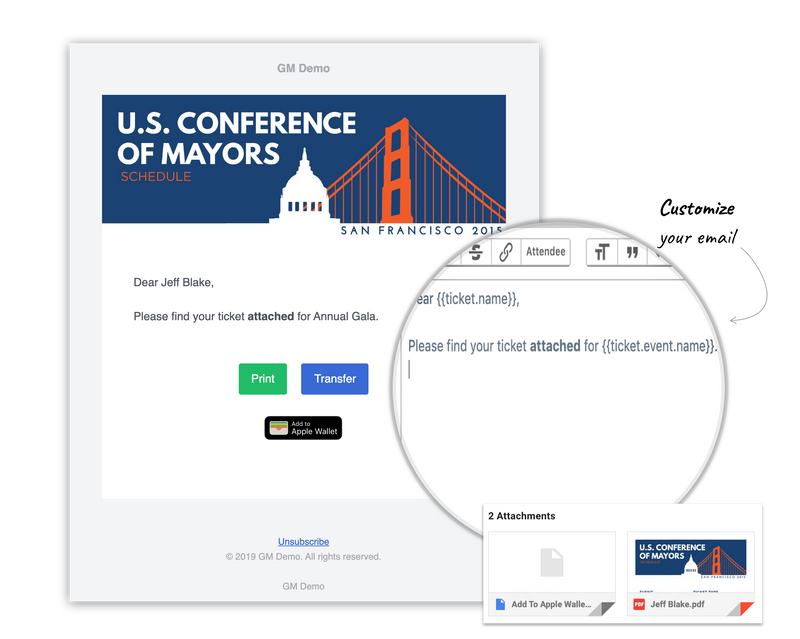 Export tickets to a continuous PDF, or separate PDFs in a zip file. Or, export barcode numbers and barcode image URLs to a spreadsheet.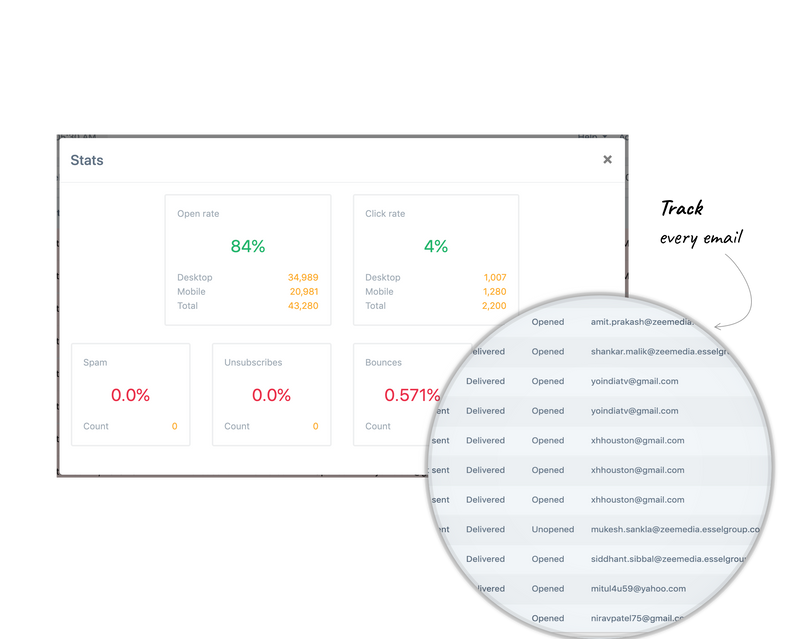 Scan
Scan tickets
Scan tickets like a pro
Our technology is easy to use, and built for absolute speed, reliability, and accuracy. Battle tested by our clients on events of up to 50,000 attendees.
Laser ticket scanners are recommended for events of over 500 guests. We can provide everything you need, shipped to your door.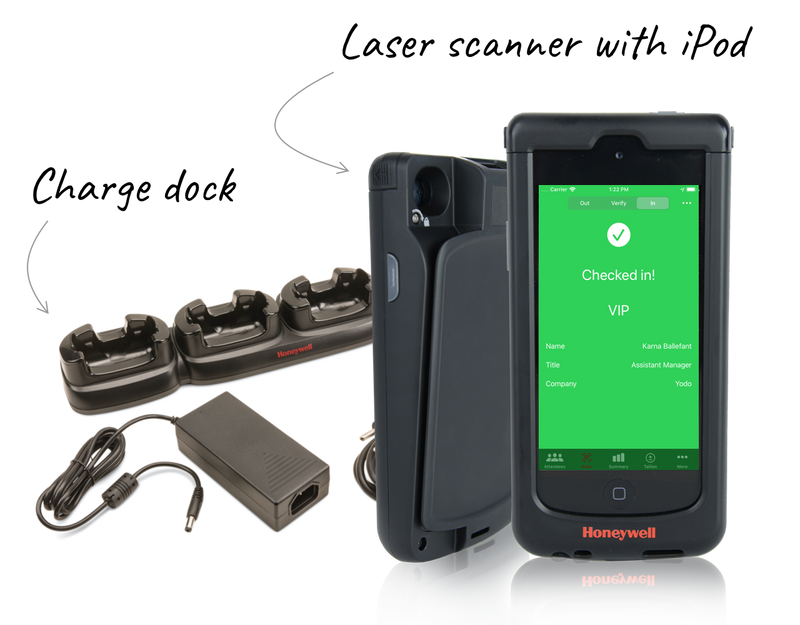 Learn more about renting ticket scanners.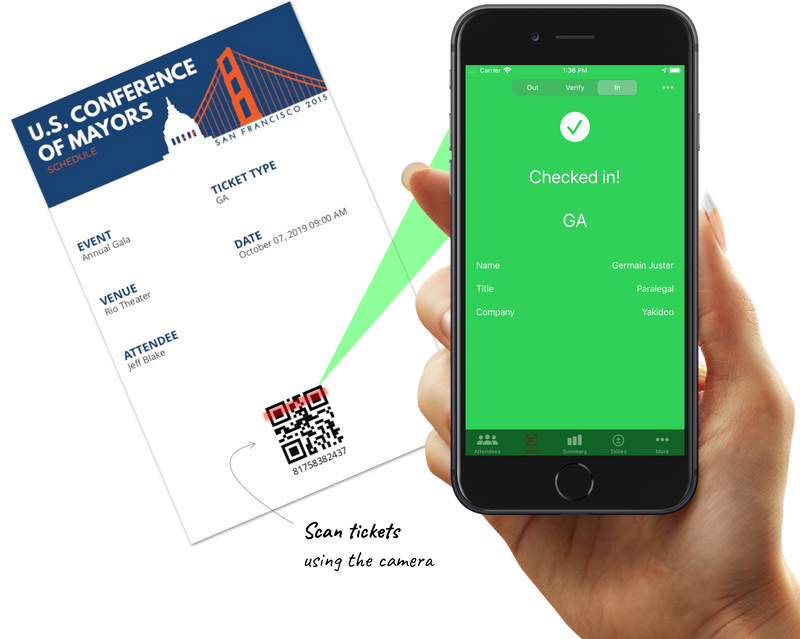 Use the build-in camera on any iOS device to scan tickets. Cons vs renting laser scanners: lower battery life, slower, and not as professional.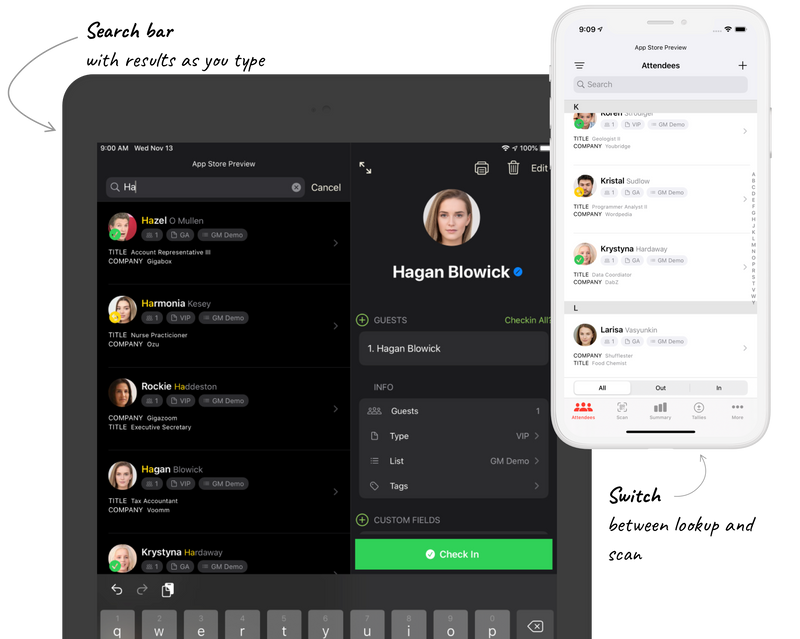 Instant search-as-you-type results, highlighting matches by name, email, or any custom field you import, such as Title or Company.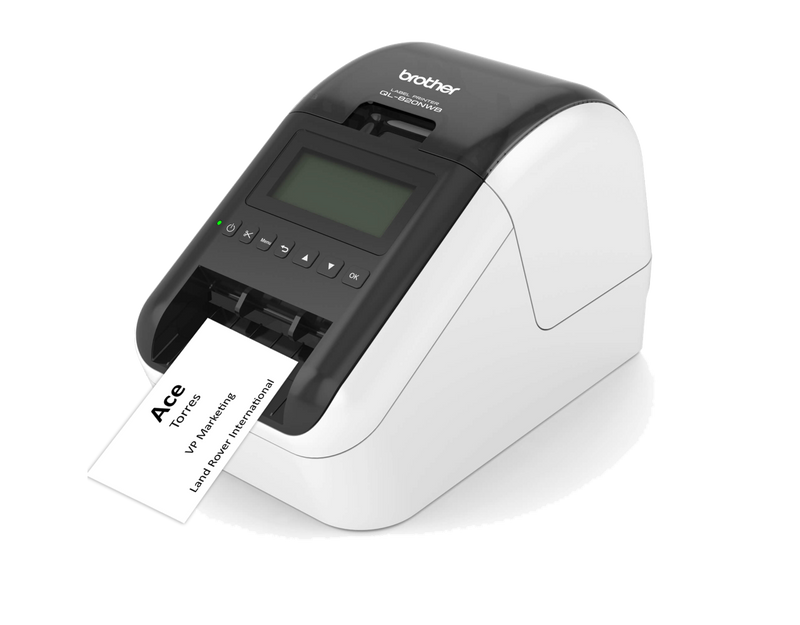 On demand name badge printing saves you time at check in and allows you to add and print new attendees on the spot.
Every time we have rented devices through Guest Manager they have arrived on-time, charged, and ready-to-use. The rental process is quick and easy!
---
Instant scans
With our offline database, ticket numbers are checked without making a request to the internet, meaning instant ticket validations.
Multi-device realtime sync
All ticket scans are synced across every device in realtime, ensuring tickets are not allowed double-entry.
Works offline
Our scanners validate tickets against a database stored on the device itself, making it immune to slow or unreliable Wi-Fi.

Howdy Modi scans over 30,000 tickets at NRG Stadium
400
Peak scans per minute
30K+
Tickets scanned in ~90 minutes

Are you ready to take your event operations to the next level?
Simple, transparent pricing for the DIY'er, or hire us to work for you.
Try It Free
Live chat support and help documentation
---
Get started today with a free trial, with no restrictions on features.
Rent ticket scanners or use camera
Excellent support
Affordable, one time costs
Concierge
Let us work for you
---
There's only so many hours in the day. Let us handle everything for you, end-to-end.
Rent ticket scanners
Demo, training, walkthrough
Guaranteed event success
Reviews from the App Store
Superb
Great simple check in app. [..] all I needed to do was import a guest list and check them in. It was super fast with realtime name searching and synced across all of our devices.
Awesome Application!
I contacted Guest Manager about needing a solution to check in 2,500 guests. I wanted to scan guests in, instead of checking them in by name. I was able to work with them to import all my guests, design my own tickets, email them to everyone, and finally they rented me 12 laser ticket scanners to use. We scanned all 2,500 guests in just under an hour with no lines. A+ for the great support and easy solution.
Highly recommend
Worked really well for my event, I created an account online, imported my guests and emailed everyone a scannable ticket that I designed, all through the software. Then I used the app to scan everyone in. Highly recommend!
FAQ's
No. You can use the camera available on any iPhone, iPad, or iPod to scan tickets. The laser scanner will be faster and better on battery life than the camera.
Yes. It is very easy to switch between the scan and lookup/search mode.
If you rent scanners from us, the only other thing you will need is a WiFi connection. If you are providing your own hardware, then you will need iOS devices.
For the check in and scanning, yes. We work with the best manufacturer of barcode scanning products (Honeywell) in order to deliver you the stablest and fastest event check in and barcode scanning solution.
Yes and no. The devices will need internet to download all the tickets ahead of time. Once the data is downloaded, internet is not required. We recommend using mobile 4G WiFi hotspots to connect all the scanners to the internet, or a reliable, private Wi-Fi network at the venue.
Yes. Our solution has been used in numerous large festivals and events from 5,000 all the way up to 50,000 attendees.
The scan result is displayed on the screen instantly, because the scanner does not need to check the barcode over the internet.
More great features
Stadium scale
Battle tested for events over 50,000 attendees and 80+ simultaneous scanners.
Scan using your camera
As an alternative to renting a laser scanner, you can use any iOS device's built-in camera to scan barcodes.
Scan tickets offline
Let's face it, WiFi can be spotty. Not to worry, our entire scanning system runs offline, ensuring there are no delays when checking in your guests.
Duplicate scan detection
If a ticket has already been scanned, the scanner will beep an error, and display a yellow screen telling you when the ticket was last scanned, and by what device.
Scan log
Export to CSV a complete record of all scans. Time, device, ticket scanned, result, and more.
Wide barcode type support
QR Code, PDF417, 1D, Code 128, Code 39, Code 93, and many more are all fully supported in both our camera scanner and laser scanner.
Use your own barcoded tickets
You can print your own barcoded tickets, and import those barcode numbers into our software.
Realtime sync
All data is communicated in realtime to all connected devices. There are no limits to the number of scanners you can have.
Group and track attendees
Differentiate guests by as many types as you'd like, such as VIPs, General Admission, etc.
Categories, tags, and notes
Categorize your guests by a list - for example by Company, sponsor, or vendor. Add notes and tags, visible at a glance when checking in guests.
Unlimited custom fields
Add any extra data you'd like - such as Title, Company, Table
Track outgoing emails
Ensure tickets were successfully delivered - tracking delivery status, opens, clicks - and correct any errors as necessary, such as bounced email addresses.
Last minute additions
Upload as many spreadsheets as you'd like, or add new guests onsite via a computer or the check in app. All new additions are synced in realtime to all scanners.
On demand name badges
Optionally print name badges for your guests automatically as they are checked in.
Check in guests by name
Quickly and easily switch between scanning mode and name lookup mode for those guests who forgot their ticket.
Attendee data optional
If you need to simply generate tickets without a name and/or email, no problem! Easily create and export PDF tickets.
Unlimited scanners
You can use as many iPad's and iPhone's as you'd like, with no difference in price.
Time, or scan limit rules
Tickets can be configured to expire after a certain time, and/or be valid for any number of scans.
Easy to train staff
Point and shoot. Staff never need to interact with the screen - simply pull the trigger and wait for either a green, yellow, or red scan result.
Scan modes
Easily switch between Check out, verify, and check in modes. Every scan is logged and can be later exported to a spreadsheet.
Local database
Our advanced syncing technology keeps an exact copy of the server database, right on the iOS device. This is the foundation to allow offling scanning and instant scans.
Reporting
View online attendance reports, and export directly to a spreadsheet.
Access control locations
Create different scan locations, which can be configured to only allow certain ticket types, and assign scanners to them.
Scanner management dashboard
Realtime dashboard tells you scanning stats, scanner battery status, and on/offline status.