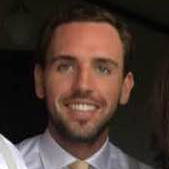 Written by
Jeff Blake
Updated over a week ago
Billing
What is the difference between free and paid plans?
The main advantages of the paid monthly plans are two-fold:
Lower cost per ticket as you sell more tickets

Ability to offer free or comped tickets (free tickets cost 1 credit each, instead of $1 dollar)

Access to the Guest Manager web dashboardThink of it as a much more advanced version of the Shopify app

Advanced data exports, table views, filtering, searching, bulk actions, and much more

Set up separate trackable and access restricted PIN numbers for iOS scanners
Can I upgrade or downgrade any time?
Yes. Shopify will automatically pro-rate upgrades and downgrades. For example, if you were just billed for the Professional Plan ($99/mo), and you downgrade to On Demand ($0/mo) 5 days later, you will only pay for 5 days of use on the Professional plan.
Is there an annual commitment?
No. All plans are monthly. Downgrade to On Demand (free), or cancel anytime.
Is upgrading and downgrading automatic based on how tickets I sell?
No. You need to be smart and know when to upgrade or downgrade based on your anticipated sales. The service fee (0.25/0.50/0.75 or 1.00) is charged at the time of the sale, based on what plan you are on at that time. In other words, if you are on the On Demand Plan and sell 1,000 tickets, then later upgrade to Professional, you will be charged $1,000 (@ $1/ea) and not the Professional rate. ($0.50).
What is the external admin app?
The core of our event management platform is an external app, separate to this Shopify App, which has been serving event organizers since 2011. With the premium and business plans, you have full access to all of our features, whereas the Shopify app is limited to basic features like creating events, designing tickets, viewing attendees, etc. You can learn more about and see screenshots of this admin app on our website and help docs.
Highlighted features
Set up and collect additional registration data, custom fields, questions, surveys, etc
Ticket transfers between customers (and growing your audience by collecting the email of all transfer recipients)
Creation of user specific PIN numbers for the scanning app, possible to limit event visibility and features per PIN #
Email campaign tools, direct ticket sending (with PDF ticket attachments), and more
Thousands of other features!
Why is there a $50 limit when I sign up for a plan?
$50 is an abritrary initial spending limit (Shopify requires us to establish monthly billing limits). You are only charged when you sell tickets. So if you install the app, approving the $50 limit, then sell 5 tickets and uninstall the app, you would be charged $5.
Do I increase this limit myself?
Try refreshing the app, you should be automatically directed to the Plans tab where you can increase the billing limit.
But I need to sell more than 50 tickets?
No problem, when you create an event, let's say with 300 tickets on sale, you will be redirected to the Shopify billing page to approve the monthly billing limit increase from $50 -> $300. In other words, every ticket you sell will always cost $1 (or whatever plan you are on), and you can sell an unlimited number of tickets.
Which plan is right for me?
If you need to offer free or comped tickets, or import tickets, then the Advanced, Professional, or Plus Plan is required. If all of your tickets are paid, and you don't need the extra tools that the paid plans include, then the On Demand plan is a good fit - you will only be charged when you sell tickets ($1 per ticket).
Independent of features, it makes simple financial sense to be on the following plan, based on how many tickets you sell in a month:
Sell 0-50 tickets per month: On Demand (or Advanced if you want the extra features)
Sell 51-400 tickets per month: Advanced
Sell 401-4,000 tickets per month: Professional
Sell 4,000+ tickets per month: Plus+
Can I trial it for free?
Yes! On the $0/mo plan, first off there are no recurring charges for it. And if you process test orders using the Shopify payments test mode, then you will not be charged the $1. And worse case if you do process a real payment, refund it and you will be refunded the $1 automatically.
New accounts also receive 5 free credits to use for free orders
The paid monthly plans all offer a 3 day free trial. Simply delete the app from your store or downgrade to the free Standard plan to cancel the trial.
When am I charged a dollar?
Your account is charged a dollar whenever a paid ticket is sold. Creating $0 orders in the admin, offering $0 tickets on your store, or processing test orders do not incur the $1 fee, however you cannot process free orders or free tickets on the On Demand plan.
Is there a cap on ticket fees?
No. When you first subscribe to a plan, you will be asked to approve a maximum of $50 in usage charges per month (i.e. 50 sold tickets). Once your balance remaining gets below $25, you will be asked to increase the limit. If your balance reaches zero, no new tickets will be generated! If you'd like to pre-approve a higher monthly cap, you may do so by clicking "Increase monthly cap" above.
What about credit card fees?
You pay these as you normally would, to Shopify, using whatever payment method you have set up (typically Shopify Payments).
Paying per ticket sounds expensive?
Well, take Eventbrite for example, they charge 3.5% + $1.59 + 2.5% (credit card fees) in the USA. So that's roughly 3.5% + 0.59 more than our pricing of a flat $1 per ticket. For a $100 ticket, you would pay just over $4 dollars more per ticket.
There are other apps that don't charge per ticket?
"You get what you pay for". Be wary of any app that doesn't charge based on the size of the event, or number of attendees. Read reviews. Does it make sense to pay $20 to handle a 2,000 person festival - from online sales, to generating e-tickets and providing robust onsite ticket scanning systems?
What are credits? Do I need them?
Simple answer: If you only sell paid tickets, then no, don't worry about credits. Your only cost is $1 per ticket, period (plus the monthly fee if you choose to subscribe to it). If you want to offer free tickets, then you "pay in credits" instead of the $1 per ticket.
Do you offer free (i.e. $0 tickets)? Then yes, you need a credit for each ticket, plus another credit to check the ticket in.
For paid tickets, you do not need credits, i.e. you are only charged the per ticket fee ($0.25-$1.00) and that's it.
Credits allow you to use various features for free or imported tickets, such as checking in guests. Any ticket sold that incurred the $1 fee does not cost any credits. For example, if you sold 300 paid tickets (which would cost $300), and you also import 200 more guests in a spreadsheet. The import does not cost any credits, but checking in does, so that would cost 200 credits (1 credit per guest).
You are allocated either 200, 800, or 2,000 credits every month (based on the plan)
Unused credits rollover to the next month
Credits do not expire
What costs a credit?
Checking in or scanning a free ticket (i.e, a ticket that did not incur the $1 fee)
Free tickets sold through your store (e.g. one order for 5 tickets will cost 5 credits)
Credits plus $1?
No! Any ticket that incurred the $1 per ticket fee will never cost credits. This means that checking in or scanning a paid ticket will never cost a credit. If you paid the $1 fee, that ticket will never incur a credit cost, under any circumstance.
Can I buy more credits?
Yes. If you need more than the allotted credits, we offer credit packages that you can purchase via credit card in our external admin app. Learn more about the credit package pricing.
Who collects the ticket sales? Do you pay me?
The Event Ticketing app uses Shopify Payments and checkout, so you get paid directly, just the same as selling any other products using Shopify.
How do I pay the subscription and per ticket fees?
On your monthly Shopify bill. There will be a line item for Event Ticketing fees.
Can I use the iOS Check in and ticket scanning app on the On Demand plan?
Yes, the check in app is available on all plans.
On my Shopify invoice I see "Usage charges", what are those?
Those are the per-ticket fees that the app charges you for selling tickets.
It could be helpful to click on the "App charges" in your billing statement, each usage charge has an ID number in the description which correlates to a Service Fee Adjustment in Guest Manager. In Guest Manager, you can go to Orders > export related data -> "Adjustments" and then match/compare those ID numbers with orders & app charges.
Do I lose my data if I uninstall the app?
Yes, you may, at some point. If you are no longer running events but don't want to lose data, please switch to the free On Demand plan. You will not lose data that way.
Do you offer any non profit or charity discounts?
No, sorry.
Onsite check in app
Do the on demand name badge printers work with the Shopify version of Guest Manager?
Yes!
How many people can log into the check-in app?
Unlimited!
Can I set up different PIN #'s with different permissions?
Yes. This can be configured in Guest Manager. Click the "Manage in Backend" link, go to Devices, and set up a new PIN there. You can also manage all of your PIN #'s account wide in Guest Manager > Team > Onsite PINs from the sidebar on the left.
Do I need any hardware to scan the barcodes on tickets?
You can use the built-in camera on any iOS device to scan tickets, no additional hardware needed. We also integrate with a few laser scanners, including the Shopify POS SocketMobile scanner, Honeywell Captuvo, and LineaPro laser scanners. You cannot use any non iOS laser reader, such as any common USB scanners.
Managing events
What kind of event should I create?
For simple one time events such as a concert, use the "one time event" option.
For time slot ticketing, use multi-date (and add a Date for each time-slot)
For multi-day festivals, if you need to sell tickets to each day, use a multi-date event. If selling a single ticket for the entire festival/event, just use a simple "one time event"
For museums, attractions, or any sort of venue that does repeating events (e.g. daily), use the "recurring event" option
How do I view past events in the Events list? My events have disappeared.
Remove the "Date active" filter at the top, or change the Event date filter at the the right of the search box to "Past".
Is it possible to create a ticket that expires in N days, or after X uses?
Yes, this is the Passes feature when setting up a Multi-date event.
What is the best way to change ticket prices, titles, and inventory?
By editing the event in the Event Ticketing app.
Where can I get a report on ticket revenue for an event?
Please use Shopify's Analytics tab to generate sales reports. For basic sold counts, you can click on the event in the Event Ticketing app.
How do I delete an event?
In the Event Ticketing app, click on the event, and then look to the bottom for the red Delete button. You should not delete an event that has sales, in that case it is better to delete the product/variant(s) directly from Shopify.
Can I set a different max attendance for each time slot / date?
Yes. Edit the event, click on the checkbox "Customize this date…", and either adjust the Capacity (if you are using the Capacity feature), or adjust the inventory for a particular ticket.
How do I cancel an event?
For cancelled events, simply refund the order in the Shopify Admin, and the corresponding tickets will be automatically voided and the ticket service fee refunded to you.
How do I postpone or reschedule an event?
For rescheduled events, simply update the date of the event in the Event Ticketing app. It may also be wise to send out an email to attendees to inform them of the date change, and to re-download their tickets. As the PDF tickets are generated on the fly when downloaded, the new date will be reflected.
Do you support reserved seating / seating maps / pick your seat?
No, not at this time. If you do large volume and are interested in this, please get in touch to discuss.
Managing orders
How do I refund and cancel a ticket?
You do this directly in Shopify Orders, by refunding the order and checking "Restock item". Failure to check the "restock" box will result in the ticket still being valid.
How do I transfer a ticket from one event to another?
Please edit the order in Shopify. Once edited, the old ticket will be voided and a new ticket will be issued for the new event.
Managing tickets and attendees
What does pending mean under the attendee ticket?
It means the order has not been fulfilled yet, so the ticket has not been issued yet either. This is usually due to setting the Fulfillment preference to something other than "Upon order creation", which is recommended.
How can I download/export a list of attendees to a spreadsheet or print?
With the Advanced Plan or higher, click on your event, click "Manage in Backend", then click "Attendees", and click "Export."
Can I use a custom font on the PDF ticket?
Sorry, that's not possible at this time.
Can I import tickets via a spreadsheet?
Yes. For example, you sold tickets on another platform and want to merge them into Shopify. Learn more in Importing attendees via CSV
Can I mass generate comp tickets?
Yes. Learn more in Importing attendees via CSV
If you want the data to flow through Shopify, then you will need to create an admin Draft Order in Shopify and issue it that way. Or, create a Shopify discount code and send those to people and have them register for free on your store.
Working with Shopify products
Can you help me customize or setup my storefront?
This app does not currently provide any Shopify storefront features… that is left up to you. This is by design so that everything "just works" with Shopify.
You may need to talk to a Shopify Expert, someone who can advise on how Shopify works and what all you might need to convert to Shopify.
Shopify Experts: https://experts.shopify.com/
Shopify Certified Service Partners: https://www.shopify.com/plus/partners/service
How integrated is Event Ticketing with Shopify?
You use Shopify because it is easy to use, convenient, and powerful. I agree, and get out of the way as much as possible to let you continue using all the Shopify features you are used to, opting to sprinkle in ticketing features where appropriate.
For example,
You continue to use whatever payment system you have, e.g. Shopify payments
The app creates regular products in your store, that you can treat just like any other product
The app uses fulfillment so you can track the progress of generating tickets
We integrate with your existing order confirmation emails, SMS, and check out process, as opposed to rolling our own. i.e., the app uses Shopify checkout
Do customers use my payment gateway?
Yes, Event Ticketing uses your existing Shopify setup (Products, Orders, Payments, etc) to process ticket sales.
Can I adjust the inventory manually in Shopify?
Yes, you can, however it is highly recommended to edit the inventory by editing the event in the Event Ticketing app. If you make adjustments manually in Shopify, and then later edit & save the event, your manual inventory adjustments will be forgotten.
Can I disable tax on tickets? I don't want to charge tax.
Yes, you can edit the product/variants in Shopify and uncheck "Charge tax" checkbox.
Will discount codes I create in Shopify be usable on ticket products?
Yes! The ticket product works just like a normal Shopify product.
Does the product have to be physical / can I disable shipping?
The tickets are by default not physical, unless you are using the booking fees feature. If using the booking fees feature, the products must be set to physical. If you are not using the booking fee feature and the products are for some reason set as physical, you may simply edit the variant(s) in Shopify and uncheck "This is a physical product".
Can I delete products or variants? Does that affect reporting?
You are free to delete product and variants as you see fit, and this will not affect your Shopify reporting. Delete the product/variant directly from Shopify, do not delete the event.
Can I create the product in shopify first and then link to the event with the app?
No, sorry, that is not supported at this time. You must use the products that the app creates for you.
Customer experience
Old/past dates are appearing on my Shopify product page, how do I remove them?
You can delete the variants manually in Shopify if you'd like, or use the Product management feature in Settings to automate it! Note, the "hide past dates?" Checkbox in the event editor is simply for visual purposes while editing the event to reduce clutter.
It is perfectly safe to delete variants and will not affect your sales reporting. Just don't delete the event.
How do I add a quantity field to the product page?
Please follow the tutorial from Shopify here: https://shopify.dev/tutorials/customize-theme-add-quantity-selector
Coming soon is an out-of-the-box product template that displays all ticket variants in a list, with a quantity dropdown for each! In the meantime, you will need to edit the theme file yourself, or find a theme on the Marketplace.
Can I set a minimum purchase number?
No, because the storefront is handled entirely by Shopify. This is possible, but you will need to find another app or edit your theme to support this feature.
Event Ticketing does have a "group size" feature, where, for example, you buy 1 variant, and get 4 tickets.
How do I send an email to the ticket buyer after purchase?
Shopify sends the order confirmation email, which you can tweak the language on to better indicate that tickets can be downloaded.
On the Professional and Plus+ plan, you can send a separate email to buyers with tickets attached directly as PDF attachments.
How do I collect more fields or questions from the customer after purchase?
In the Shopify app, you can enable the Name and Email field by editing the ticket type. To ask your own custom questions, please see the article on Collecting attendee information.
The customer is not able to transfer or fill in questions on the order confirmation page
Please ensure you set the Order Status Page Widget setting to "List tickets on page." The other options (direct PDF download, etc) do not support dynamic actions like transferring and completing attendee info.
Can customers use Android? I only see iOS
Yes. PDF tickets are universal and can be downloaded and opened on almost any modern phone or any computer. Naturally, Apple wallet is for iPhone customers only. The check in and scanning app is also iOS only, so you and/or your staff need to be using iOS for check-in.
How do I change the order of ticket variants on the product page?
You can re-order the variants directly in the Shopify product.
The customer is not able to download their ticket on the confirmation page
Most common reasons that tickets are not downloadable:
You have required questions or forms (e.g. name, email, etc). If you only see a button called "Complete registration" then this is the cause. A required field means it must be filled out before tickets can be downloaded.
Is it integrated with Shopify Checkout?
Yes. Selling a ticket is just like selling any of your other products. Try the demo store here: https://event-productions-inc.myshopify.com/products/annual-awards-gala-ga
Can the customer purchase other products in the same order?
Yes, because a ticket is just a normal Shopify product, it works alongside buying other products too, such as merchandise, addons, etc.
Can I customize the text that shows on the confirmation page?
Yes, go to Settings and edit the Order Status Page Widget.
Can I add additional information to appear on the PDF ticket?
Yes, but this will depend on which design style you are using. Learn more in customizing your PDF ticket designs.
Can I have different start times for an event based on ticket type?
Yes this is possible in Guest Manager. Go to "Manage in Backend" > Ticket types > edit > and set a start and end date for the ticket type you want to override from the default event start date.
I need the customer experience translated in my language, can you help?
Most translations related to the customer experience are configured through Shopify. For the ticket app specific things, such as the PDF ticket, Apple wallet ticket, transfer flow, etc, yes we offer translations for many languages. Some translations may be missing for your language, so please get in touch to add them.
Point of sale
Is this app compatible with POS? Can I sell tickets on POS?
Yes. Because the app creates regular Shopify products and variants, you may sell them via the Point of sale, too.