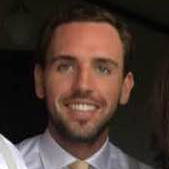 Written by
Jeff Blake
Updated over a week ago
Types of designs
We have three choices for design, standard custom, and DIY.
You may find our article on PDF designs for the Shopify app useful.
Standard
The standard template is the easiest to get started with. You may upload a logo, and the rest is taken care of.
Within standard, there are two ways to display the ticket:
Simple mobile friendly format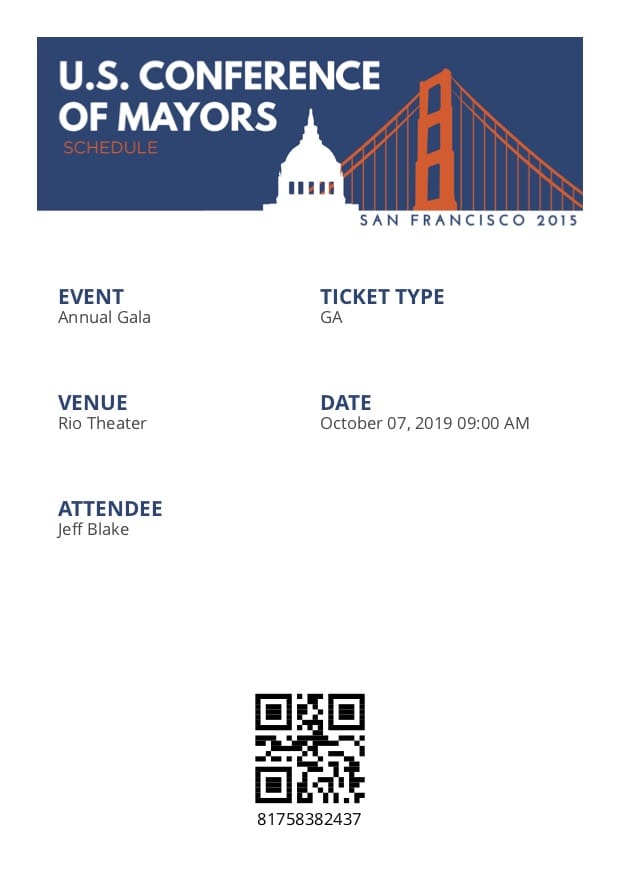 Full page ticket
Pictured below. 4 quadrants, and you can add custom content into each.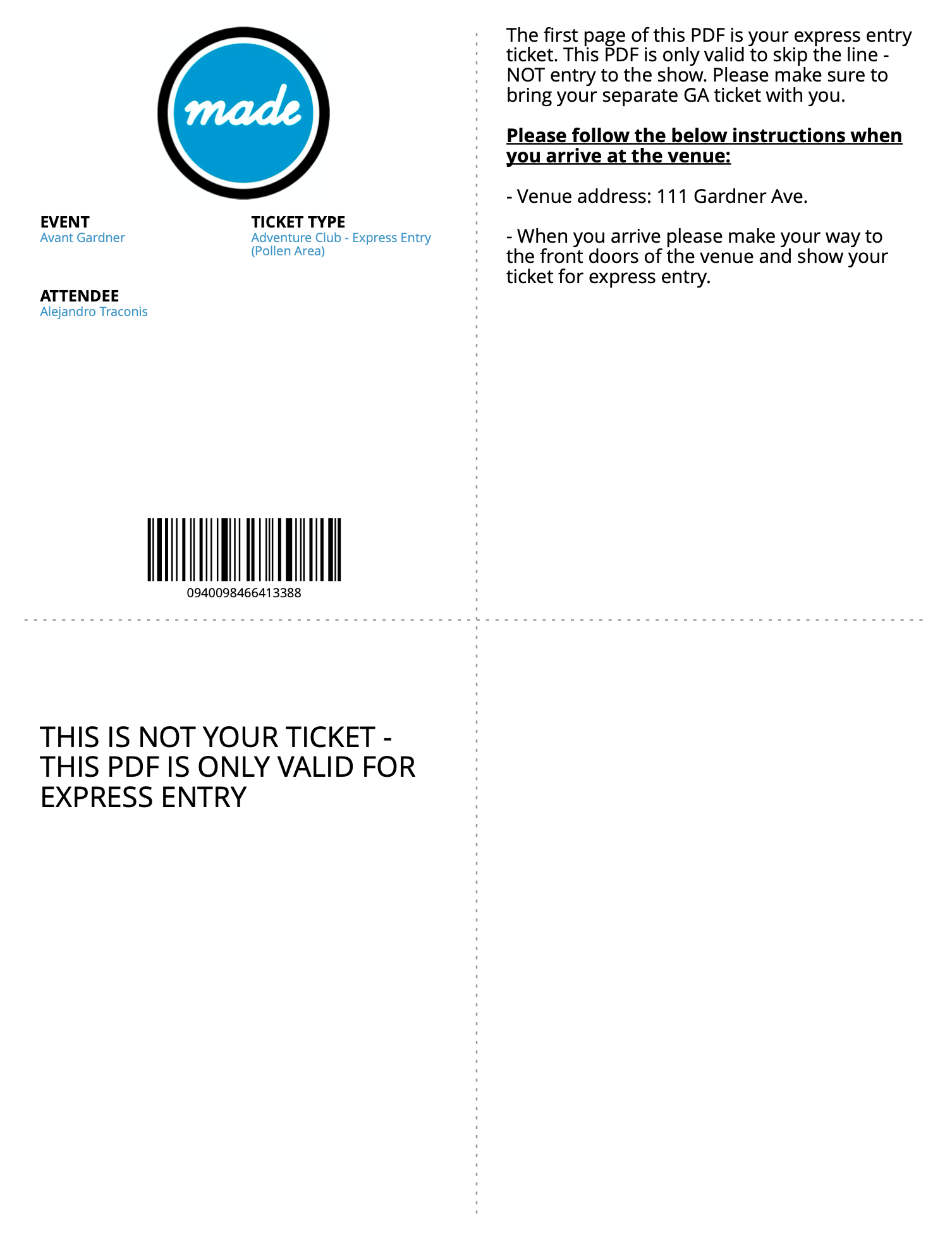 Custom
The custom template option gives you maximum control over the PDF. Your designer will use the template below to create a custom design. Your designer will simply design around the grey box. Do not put any design in the grey box.
Download the template: https://gm-app-assets.s3.us-west-1.amazonaws.com/Guest-Manager-Custom-Ticket-Template.jpg ​ Sample client ticket: https://gm-app-assets.s3.us-west-1.amazonaws.com/pdf-custom-sample-pdf.pdf
Please upload your finished design according to these specs: Image format: JPG Image size: 1275x1650 pixels
DIY
In beta, this option gives you the most control. You can layout each element separately, e.g. a barcode in the upper right, the attendee name in the midde, etc. We are working on a visual editor, but for now you need to create this template by specifying coordinates manually. You can give this design a try via Settings > All settings > Ticket designs > Add > DIY template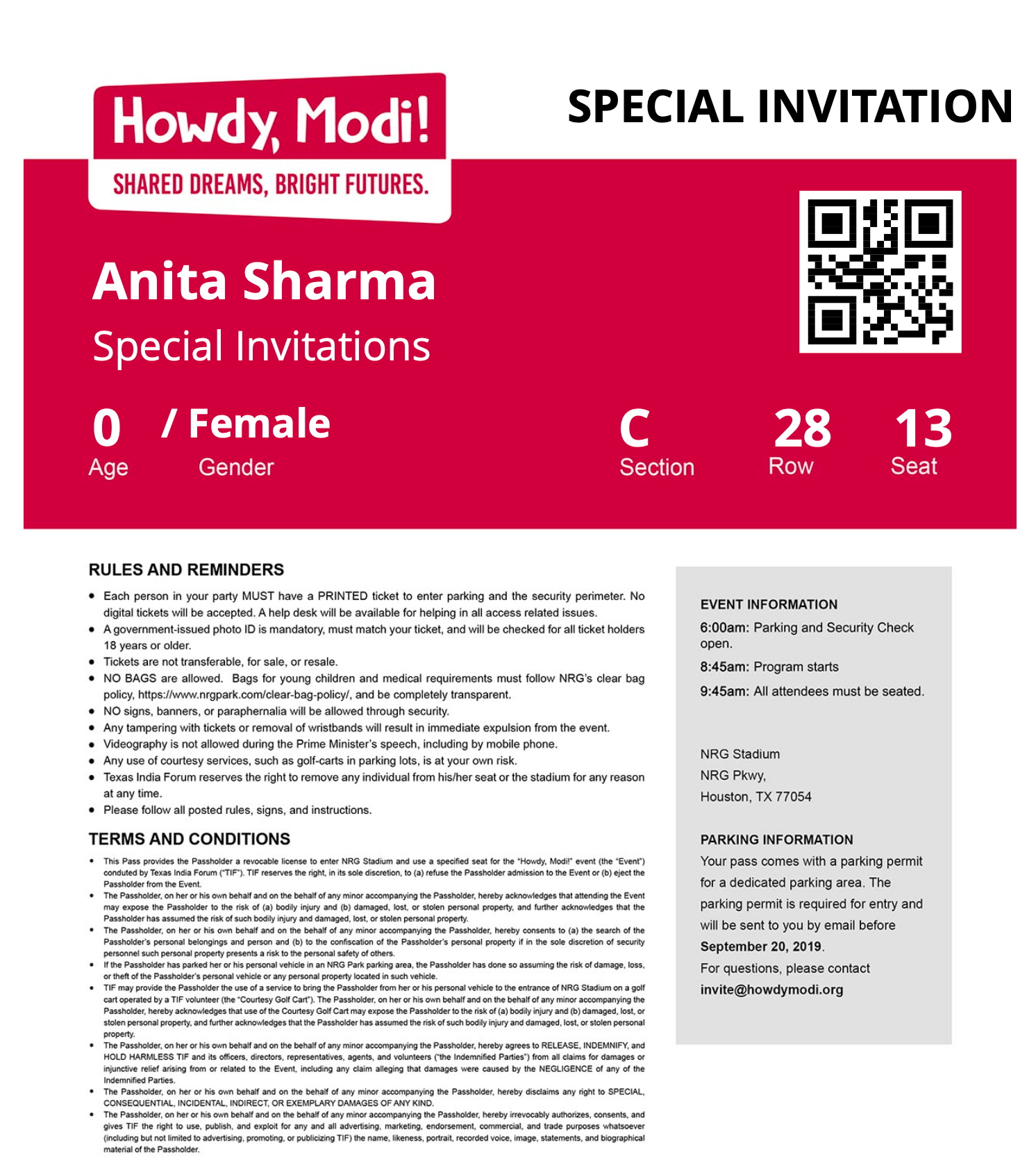 Create a design
From the event, navigate to Design and setup > Ticket design. Follow the steps onscreen to create the design.

Advanced
Assigning different designs for each ticket type
Once the design has been created, it needs to be linked to your events' ticket types. Navigate to your event from Events > Upcoming, and click Manage.
Click Ticket Types from the sidebar on the left.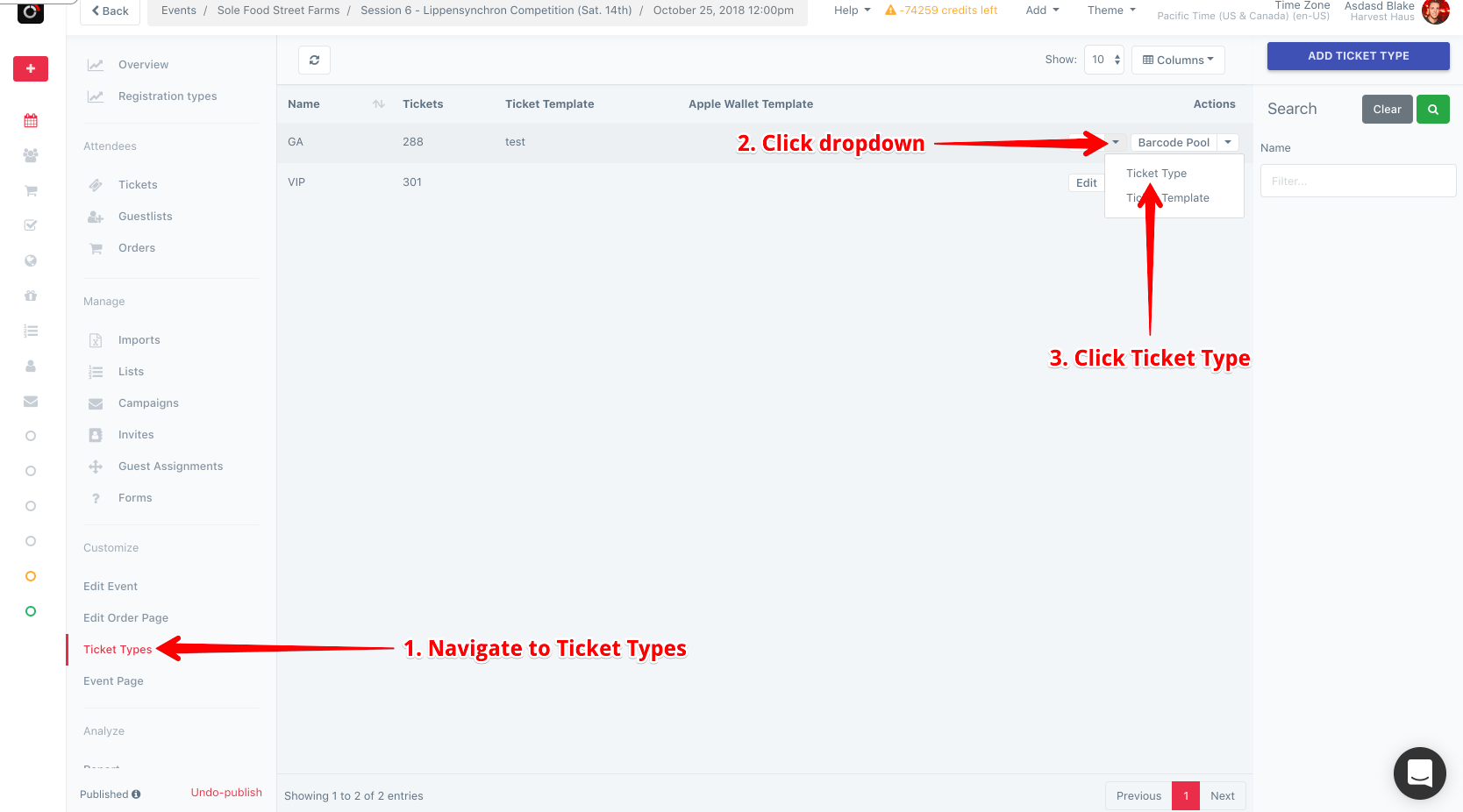 Add your ticket types first if necessary.
Click the arrow dropdown next to Edit, and click Ticket Type.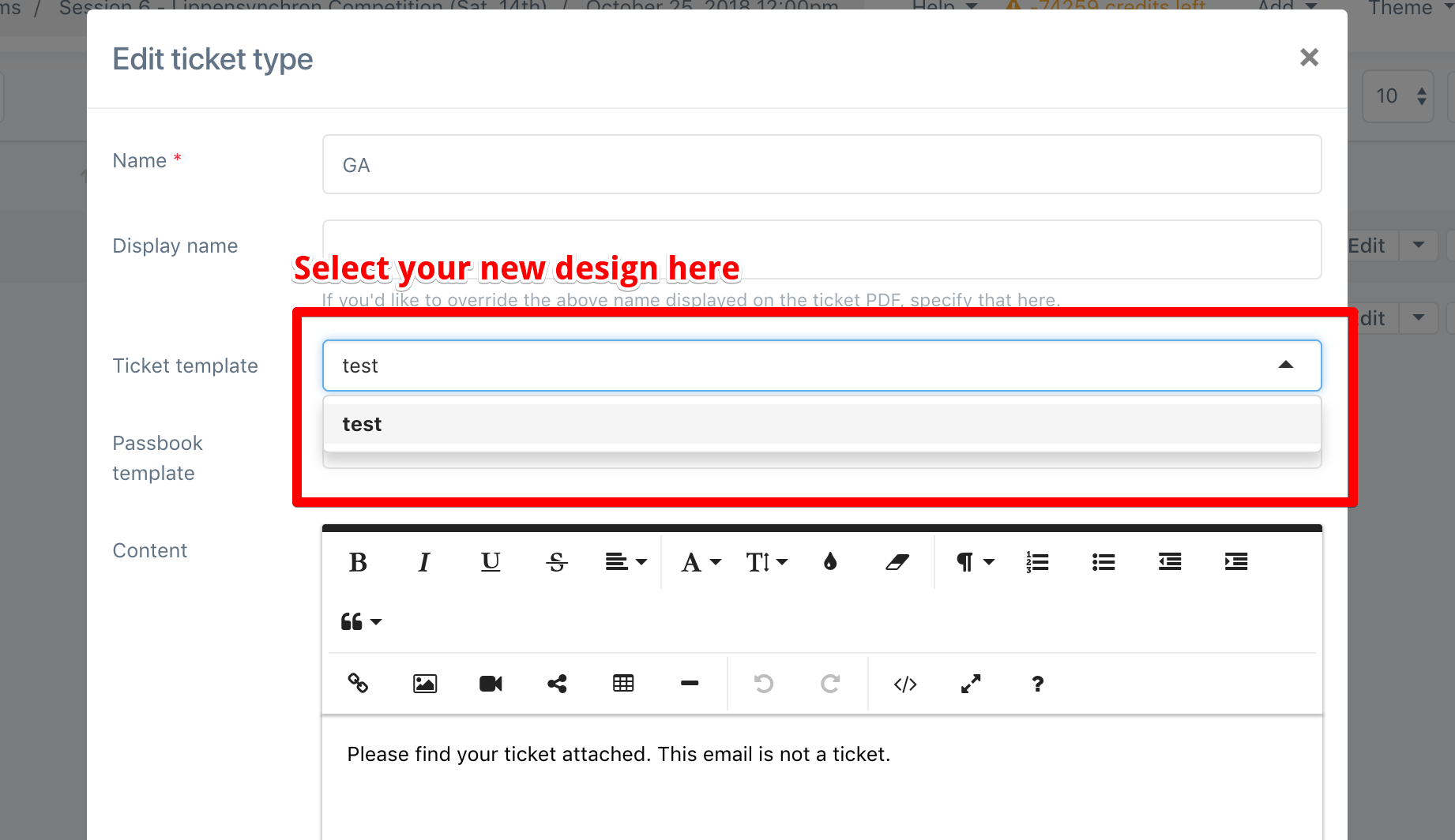 From the popup window, click the dropdown for the PDF Template, and find the template that you created, and click save.
Previewing your design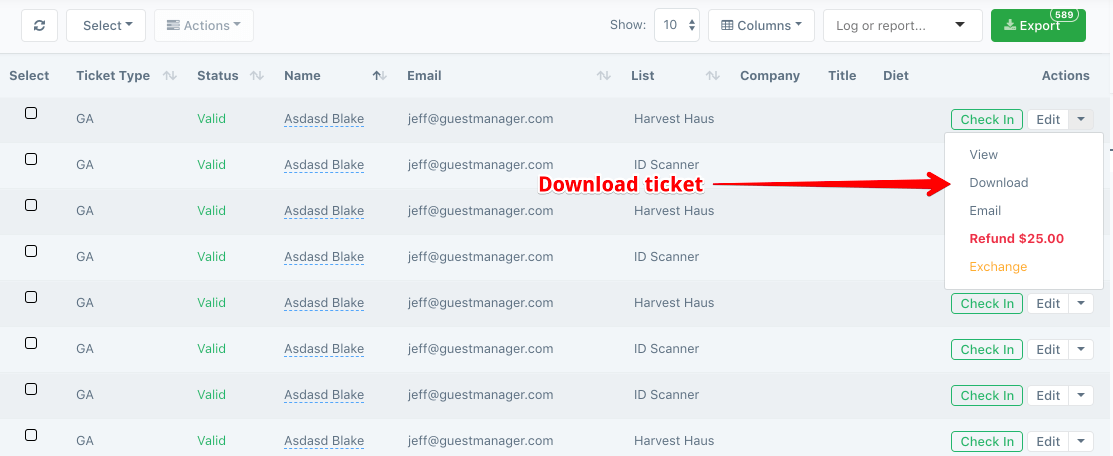 ​
Navigate to Tickets, create a ticket if necessary, and then click Download in the dropdown next to the ticket.