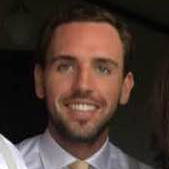 Written by
Jeff Blake
Updated over a week ago
What is it
Call it a wizard, steps, or workflow, or whatever - these are actions to take upon checking in an attendee. Rather than scatter these various features (take photo, signature, etc) throughout the app, you can build a customized flow that is automatically triggered every time an attendee checks in. This is especially wonderful for training temporary check in staff - because, well, there is not much to train! Your staff simply follow the on-screen instructions, ensuring everything happens correctly.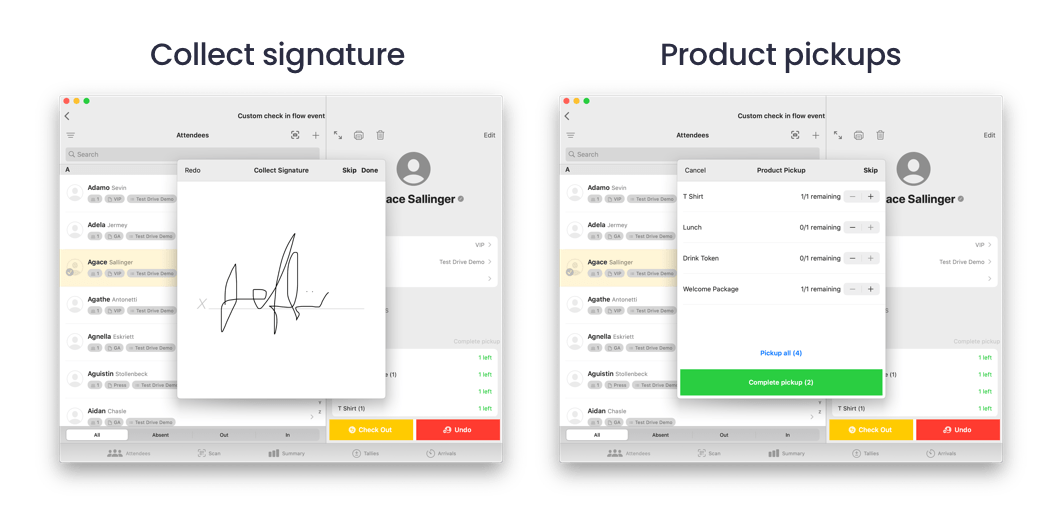 What you can do
We have a variety of "actions", and more are being implemented all the time. If you have ideas for your own actions, get in touch!
Actions supported:
Collect signature

Have the attendee do an on-screen signature. The app saves this signature for your records.

Take photo

Take a photo of the guest.

Record product pickups

Assign/activate wristband (badge)

If you have a stock pile of generic badges, wristbands, etc with unique barcodes on them, this action will prompt you to scan one of those to assign to the attendee being checked in. Used in conjunction with other in-event features such as product pickups and sessions.
How to set up
Configure check in actions
From Design and setup, navigate to Check in ctions.
Create your actions accordingly.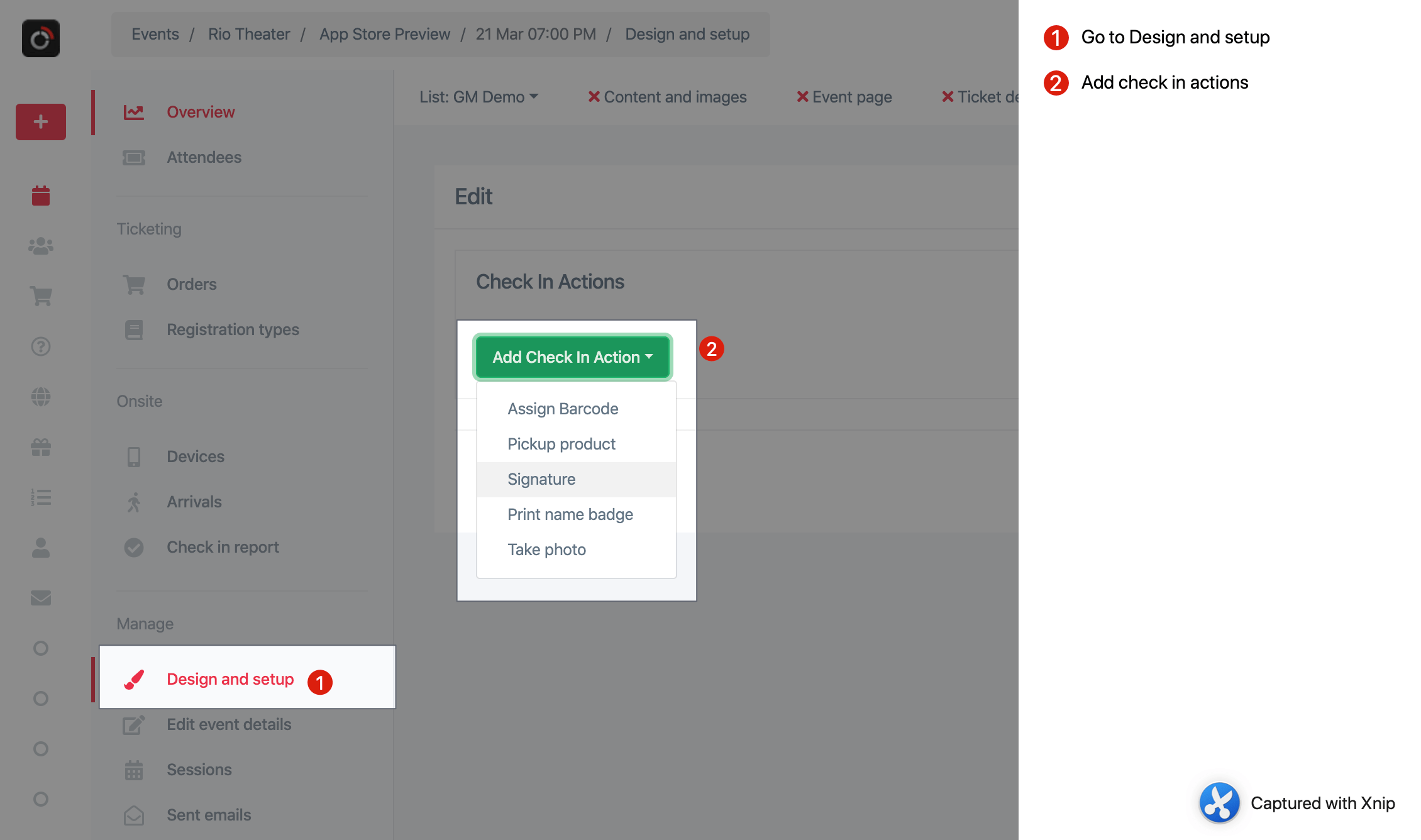 Test on the check in app
Switch gears to the iOS app, and try checking in a guest. Your checkin workflow will be triggered and presented as a popup onscreen.