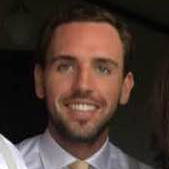 Written by
Jeff Blake
Updated over a week ago
Background
Toss the paper sign in sheets in the bin. Events of any size should be utilizing an event check in app to make check in fast, reliable, and trackable.
Test drive
Want to play around first? No problem, we have a simple test drive mode for you to try out checking in guests on your own, without creating an account.
Simple download the app in the iOS App Store, or Mac App Store, open the app and tap on Test Drive. Use the link above or simply search for "Guest Manager".
There are a couple of events pre-created for you to try.
Run Test Drive mode on as many devices as you'd like! You will see them talk and sync together in real time. How neat!
Sign up for a free account
Every new client can check in 50 guests for free, with no time limit. Once those 50 check-ins have been made, you will need to subscribe to a plan. Create an account here
Create an event
Learn about the various kinds of events and how to set them up, here.
Import guests
The most popular method to build a guest list is to import them from a spreadsheet.. Follow that guide to get started. There are also other ways to build a guest list, including selling tickets online, private invitations, public RSVPs, adding manually, adding via SMS text message, adding from the check in app, and much more.
Install the check in app
The Check In App is available for iOS: iPhone, iPad, and iPod, and macOS. Please follow the instructions on how to install it.
Event report
At any time during or after the event, you may view the online report which summarizes check ins, by ticket type, etc. You will also be emailed a link to the report after the event. Learn more about accessing the event report here.
QR code check in
As you've seen, it's pretty quick and easy to go from excel spreadsheet to iPad check in in just a few minutes. A lot of our clients find value in upgrading to QR code check in, and we talk about how that works in our Ticket Studio getting started guide.
More features
We've only just scratched the surface of what's possible with Guest Manager. Here are some more features to consider.
Name badge printing
Learn more about on demand name badge printing. When you are ready to dive in, check out our supported printers here.
Flexible tallies
Popular with night clubs, tallies allow you to check in additional people under a guest list, using your own customized types, such as "Full cover", "Comp", or simply "Additional guest". Useful when you don't care to collect names of everyone arriving, but wish to track head counts.
Learn how to set up tallies here.
Product pickups
Kind of similar to tallies, pickups are pre-allocated items for attendees, such as a t-shirt, meal voucher, drink ticket, etc. For example in your spreadsheet you'd add a column called "Meal Voucher", with the value for each attendee (row) being a number. Then use the check in app to "check off" these pickups.
Learn how to set up product pickups here.
Check in actions
Create a "wizard", i.e. "step by step" process to take upon checking in a guest. For example, a few possible actions are:
Collecting a signature
Taking a photo of the attendee
Picking up products
Assign/activate a wristband