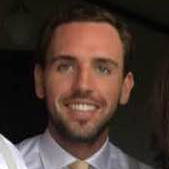 Written by
Jeff Blake
Updated over a week ago
Brother printers
The Brother QL- line of label printers are supported. These are thermal printers, meaning no ink required.
You need a printer, and paper. It depends, but we recommend a maximum of 2-4 devices per printer when using WiFi. If using bluetooth, you need to have a printer for each device.
Connection mode supported: WiFi and Bluetooth

WiFi recommended - faster and multiple devices can print to the same printer

Supported model numbers
Supported paper rolls

DK-1234 - 2.3 x 3.4" individual adhesive label
DK-2205 - 2.4" adhesive backed label, continuous roll
DK-5224 - 2.1" continuous non-adhesive roll

Great for printing tickets, less so name badges

The paper roll that comes with the printer is not supported! Check the model number, not just the size, on the roll!
Printer not listed?
Do you have another printer you'd like to use? Let us know. We are considering adding support for Zebra printers, once the demand is there.
Amazon usually has good prices on printers and rolls, expect to pay around $140 for a printer, and $15-20 per paper roll.
Sample name badge
Check out our page on name badge printing.
Sample ticket
Printing tickets is a feature, in beta. Contact us if you would like to use this feature. Here is a sample that we can produce. This is using DK-5224 paper.