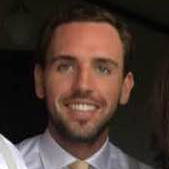 Written by
Jeff Blake
Updated over a week ago
At any time during or after the event, you may view the online report which summarizes check ins, by ticket type, etc.
Online report
Event reports will let you:
Se overall check in and no shows
Get an export of attendees
The Report button is accessible from either Events > Past > Report button (for the event in interest), or from the sidebar within the event.
From the events listing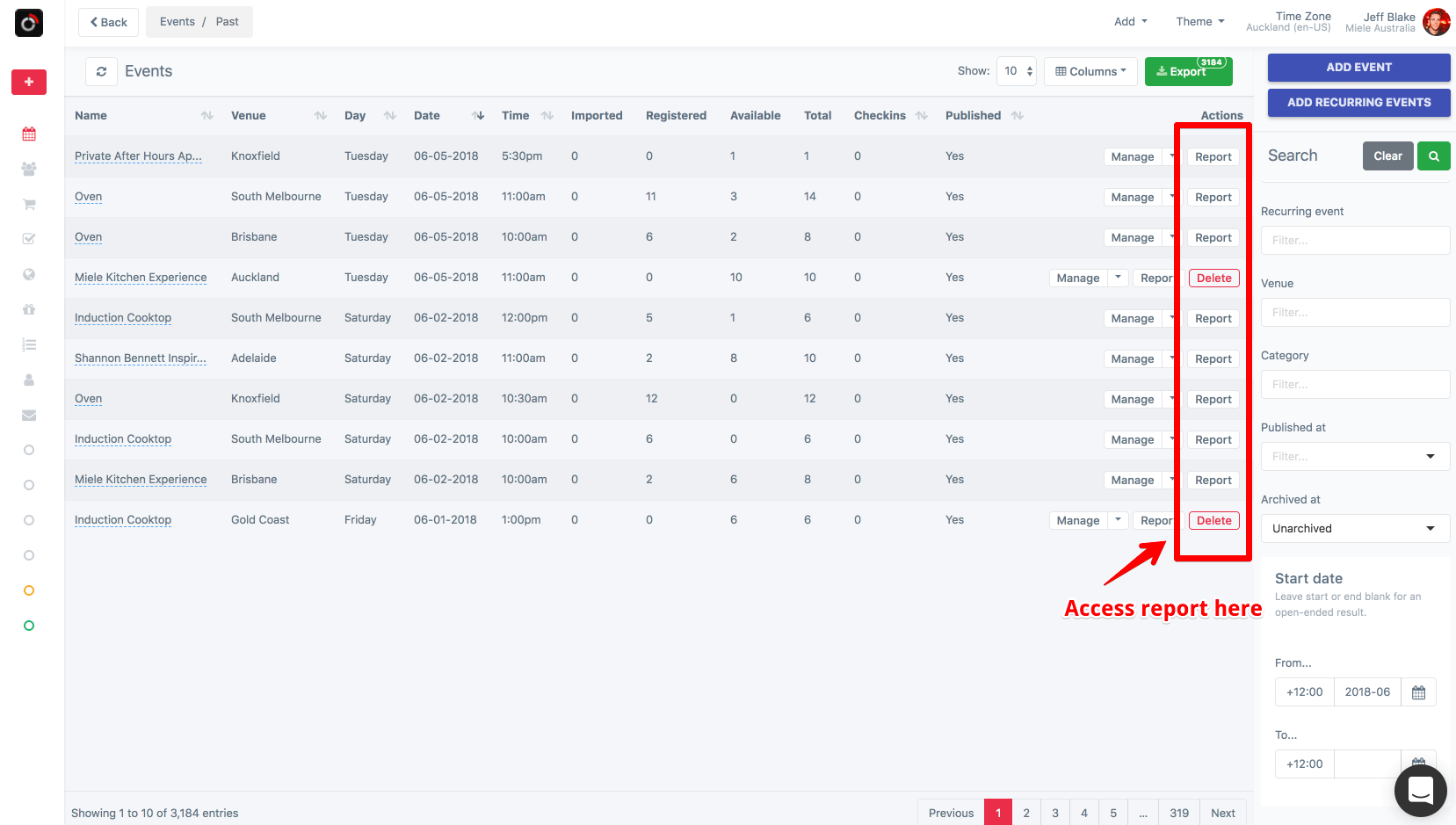 If the Report button is not visible, then that means the event is still active, i.e. not over yet, so you will need to access the report as follows:
From the event sidebar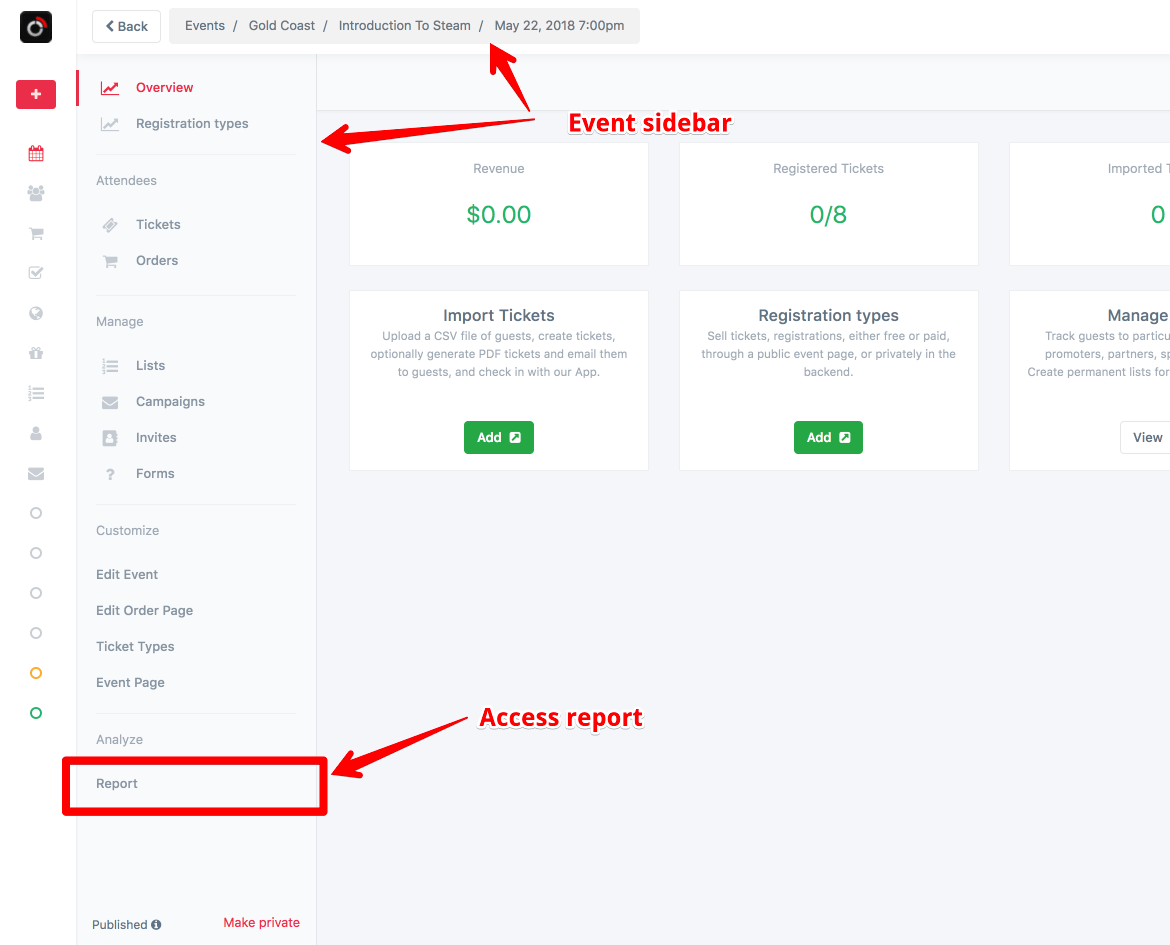 Viewing the report
​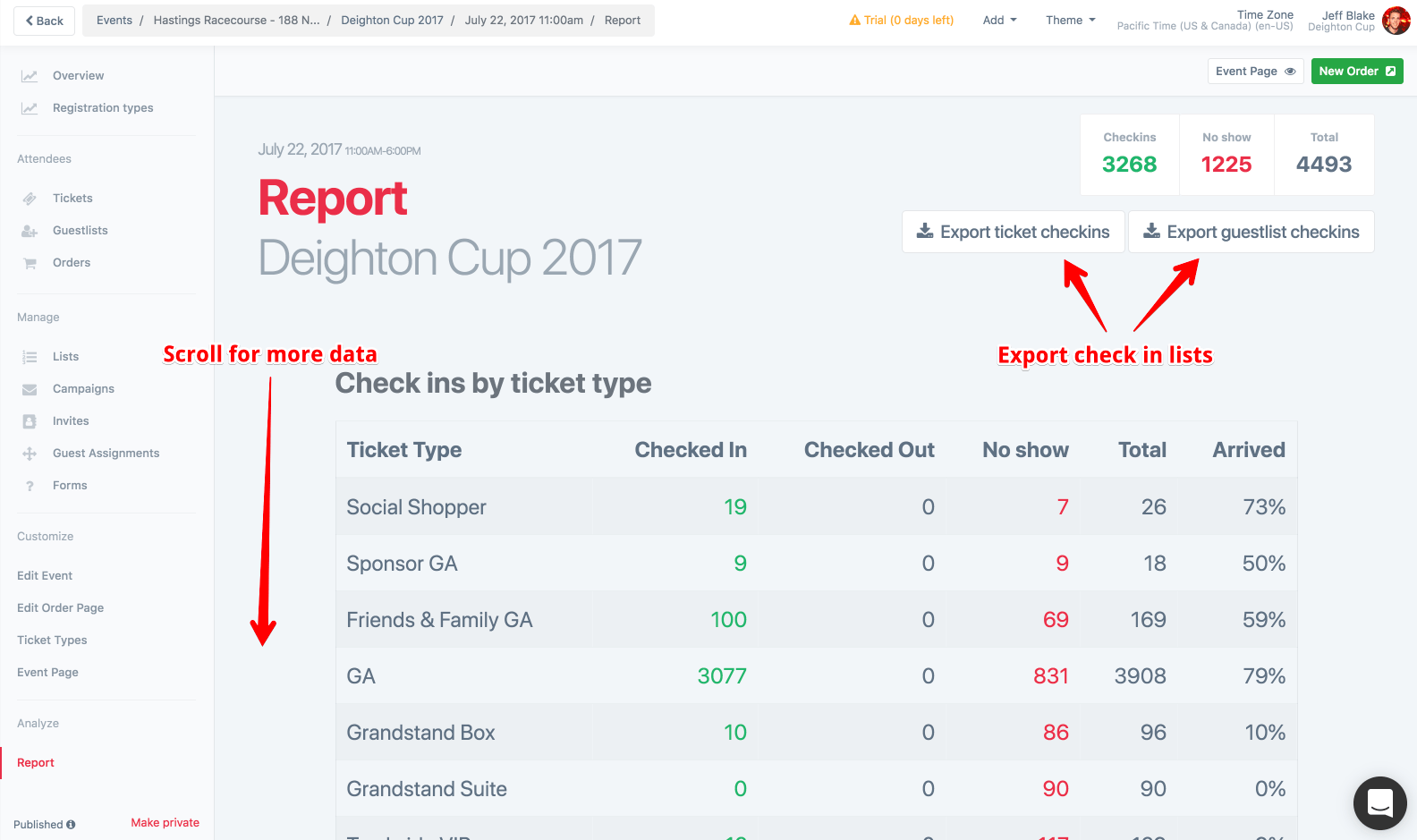 From the report page, you will see summaries of various useful bits of data. You can also export a check in list from the buttons in the upper right. For more granular control of the exports, go back to the Tickets tab, filter the view accordingly (e.g. Status = Redeemed, Ticket Type = GA), and export from there.
Emailed report
Within an hour of the event ending, you will receive a link via email to view the online report.