Customer success story
AMS Events integrates student card ticketing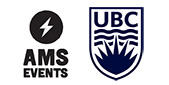 Client

AMS Welcome Back BBQ
Location

Vancouver, BC
Attendees

2,000
Goals

Paperless festival student ticketing using the student card as the ticket.
Products used
On Site

Check in, ticket scanning, name badge printing, and more.
Registration

Online ticketing, registration, bookings, private invites, and RSVPs.

About
The University of British Columbia (UBC), established in 1908, is one of Canada's leading research universities and is consistently ranked among the top in the world. The university attracts 54,000 students from across Canada and 140 countries around the world to two major campuses.
---
"We're in the game of making students happy -- anything we can do to make the event ticketing and check-in easy and convenient is a major plus on our end. The best part of using the UBC ID system is that students have their ticket on them at all times, and they don't have to worry about being sold a counterfeit ticket. Happy students definitely make any event a success"
The University of British Columbia's student union throws two large concerts to begin and end the school year. In September of 2012, The Welcome Back BBQ went on sale 15 days before the event began and had only 4 days of classes before the show. It was imperative that online ticket sales be used to advertise and finance the event's success. The headlining acts included Grammy-nominee Morgan Page, STRFKR and indie darlings, Hey Ocean! The BBQ took place on a Friday with gates open between 2-9pm. Goodnights was tasked with managing online ticket sales as well as mobile ticket sales, while the student union managed physical ticket sales through its union building outlet. The previous high for online ticket sales in previous years was 12%. Leveraging the power of Facebook and beautiful, conversion-optimized online ticket pages, Goodnights sold 50% of presales tickets – a feat that blew all expectations out of the water. Part of that was due to using Interac Online which included 4 major Canadian banks which generated 19.5% of total ticket sales. This has been an important differentiator for us.
Event data
Our system tracks data from all entry and transactional points. With the integration of Facebook, we're capable of generating user information including demographics, reach and application user base. We track data on all events and across our system. This allows us to understand the way that people view, purchase and share the events they want to attend. Using this information and providing venues and event producers with a real-time view of user interaction allows us to continually refine our system flow and design to make it as easy as possible to purchase and share access to your favourite events.
Key Metrics
Transactions
Conversion rate of views to purchases
Account creation
Marketing channel effectiveness
Facebook reach
Facebook posts and shares
Gate attendance
Gate checkin performance
Gate Check-in Data – Every 15 Minutes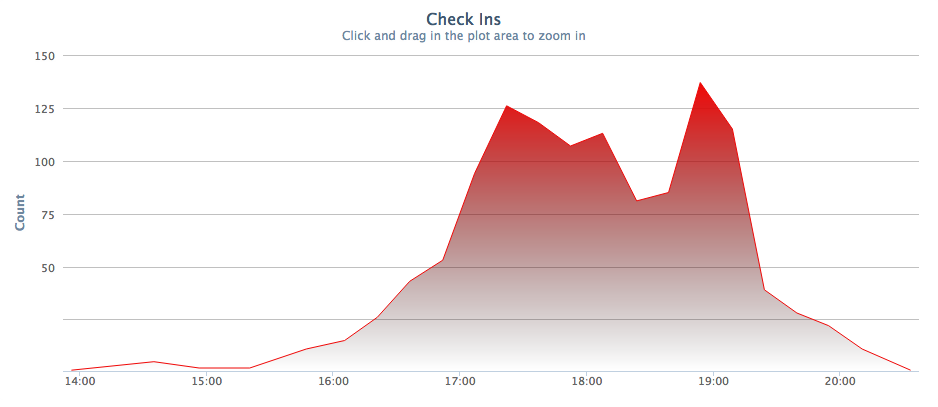 Some patrons elected to purchase their tickets using the Goodnights iPhone application while in the waiting line outside of the gate. Once they reached the entrance, their ticket listing was already available in the Goodnights iPad door management application. This is disruptive. The Goodnights team used 3 iPads to manage the ticket holder list of almost 1800. The iPads were all connected to the same network and instantly synced guest check-in information while making it easy to filter the full ticket list to an individual in seconds using its powerful search functionality. The data collected is vital to optimizing gate operations for future concerts and has never before been available. Here we can see that between 5pm-7:30pm the concert receives the bulk share of its patrons at the gate. This data will allow the concert organizers to tailor their gate operations and staffing schedules to check-in peaks to ensure the most efficient door experience.
Facebook app data from concert
The majority of sales through Guest Manager were links selected on the web and mobile versions of Facebook. Guest Manager has a special Facebook application that integrates with the social network to leverage the power of its user base. This application taps into the power of social sharing and online purchase activity to promote event ticket sales. When a user buys a ticket using their Facebook account, their activity is shown in the newsticker aggregator on Facebook's site. Following purchase completion, users are asked if they'd like to share the event tickets on their profile wall or to privately message friends with the event page link. This process takes full advantage of the socially-lubricated state users are in when viewing the most important social network.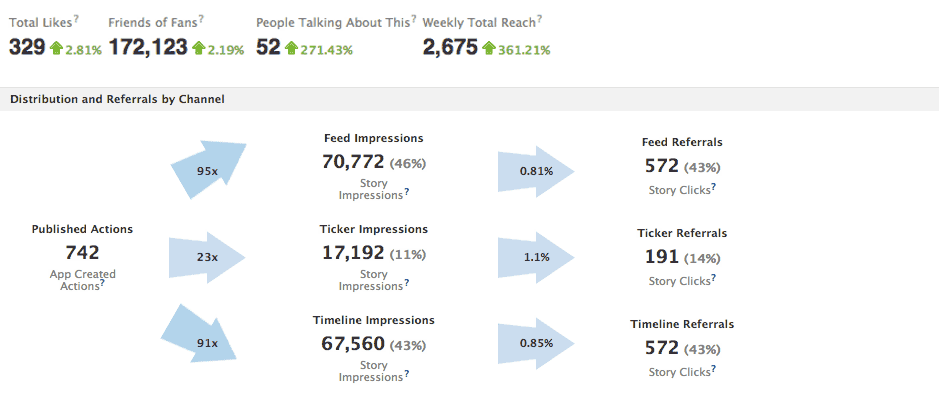 Key Takeaways – The Power of Guest Manager
Interac online
Interac Online sales totalled 19.5%. These are sales boosts that can't be ignored.
Facebook open graph
Facebook integration is the most powerful tool for promoting and selling tickets online. The Goodnights app produced 70,772 impressions through friends of attendees and partners. This is not only free promotion, but its social activity conducted at a time when people are more interested to think about the events they want to attend.
Digital door management combined with online ticket sales tells the whole story
Using iPads for digital door management produces extremely useful data about attendance and peak gate check-in. Our end-to-end solution shines a light on the process. It is transformative.
Guest Manager converts more sales
Our revolutionary event ticket page design produced conversion rates more than double the industry average. Further, having guests purchase tickets on their phone while waiting in line opens many possibilities.
Social sells tickets
We generated 114 sales from our company's Facebook page, with a conversion rate of 14.8%. The email blast the student body received from its union had a conversion rate of 0.0013%. Email blasts are not very productive.
Case Study: 30th Annual Welcome Back BBQ featuring Felix Cartal, Current Swell, Chali 2na, and guests
University utilizes mobile box office apps, student cards replace paper tickets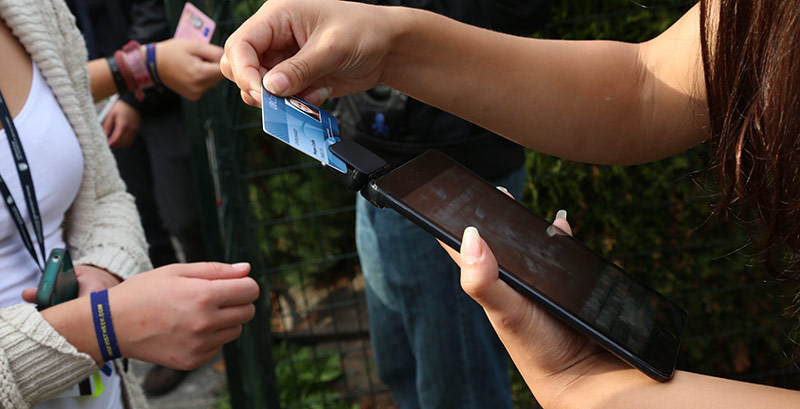 Marking their first ever event with zero paper tickets
In an effort to combat counterfeit tickets, go green, and make the 30th Annual Welcome Back BBQ a truly exclusive event for UBC students, AMS Events used the Guest Manager Ticketing & Box Office Platform for all their needs, including, but not limited to: online and retail outlet ticket sales, gate checkins, WillCall support, event staff, and online membership marketing.
63%
Sold online via mobile web, desktop, and iPhone App using Credit Card and Interac Online
37%
Sold with our unique iPad Point of Sale software.
22%
Sold day of using self serve iPhone App and Mobile Box Office. Purchases synced to the gate in realtime.
About AMS Events
| | |
| --- | --- |
| Volume | Two 4-6,000 student outdoor festivals/year |
| Industry | University, Festival |
| Location | Vancouver, BC. Canada |
| Customer Since | September, 2012 |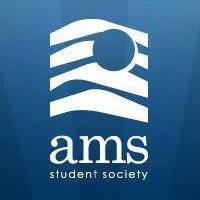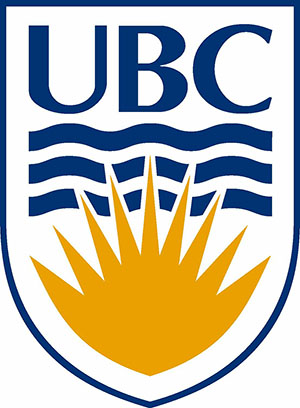 Challenges
Twice a year, the AMS organizes an outdoor festival for 4-6,000 students: the Welcome Back BBQ in the fall, and Block Party in the spring. Typically a very traditional paper ticket stub operation, the AMS needed to move to a system that preserved the flexibility and simplicity of paper tickets, but had the analytics and efficiency of a 100% electronic system.
Counterfeit Tickets
For the event 4 months prior, over 100 tickets were made and sold as counterfeits, leading to an event organizers worst nightmare: dealing with tickets they cannot honor, but paid for by students.
Ticket Stock Management & Distribution
It is extremely time consuming and inefficient to move physical tickets around, but with over 300 student societies, clubs, and groups, it's a crucial way to sell tickets top-down.
For UBC Students Only
What do you get when you have an event high in demand with low priced, subsidized tickets? The right people either don't get their tickets, or they paid 2x for it! How can the AMS restrict sales to students, but still maintain very accessible and convenient avenues to acquire tickets?
Scalpers, Reselling, and Transfers
Sometimes you can't attend the show and need to give your ticket to a friend. Sometimes you're a greaseball and buy up all the tickets to profit off of others for something you didn't make. How can the system tell the difference?
Queue Times
When you have 4,000 well-oiled students on a friday afternoon show up at the same time… it's very tough to get people through in a timely manner, especially if you're running an electronic system.
VIP/Staff Management
AMS needs an all-in-one place to add, remove, verify, and checkin their 200+ staff and VIP guestlists.
Mobilized Ticket Sales
Whether the AMS is selling tickets from the Outpost (student shop), a booth around campus, or day-of outside the event gates, they need to easily be able to take payments and load tickets with one swipe onto a student card.
Branding & White Labeling
Every touchpoint that a customer sees, interacts with, touches, needs to reinforce the branding and design of the event organizer.
Solution
Identity based event management
The secret was already in every students wallet: the UBCcard Student ID
With the flexibility of the Guest Manager Identification System, and working together with the department of IT @ UBC, the UBCcard magstripe was utilized to act as a students personal ticket. Using this method, the 2013 30th Annual Welcome Back BBQ marked the first year that tickets were 100% electronic (NO paper!), all using the Guest Manager Ticketing and Box Office Technology. For a university that prides itself in sustainability, the AMS and Goodnights were very pleased to have devised such an integrated technology solution.
Gate checkin video
See the mobile checkin hardware in action.
High volume dedicated gate hardware
Barcode scanning, magnetic stripe swiping, ultra fast order lookups, POS receipt printing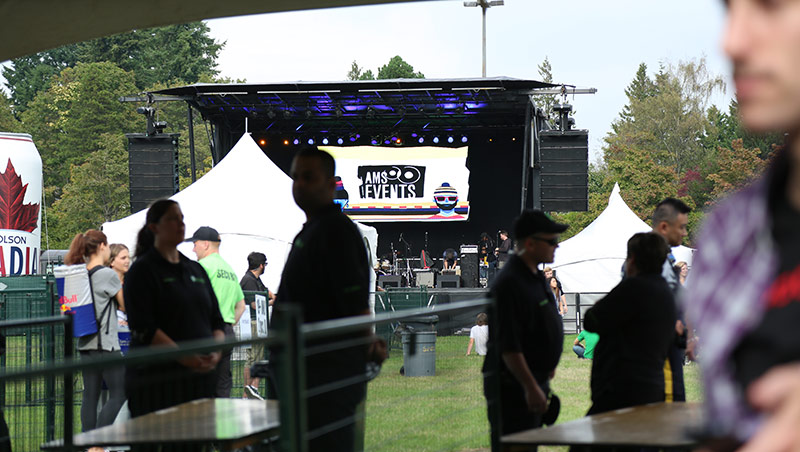 Using the checkin apps and hardware is very intuitive - but staff can also be provided for your big event.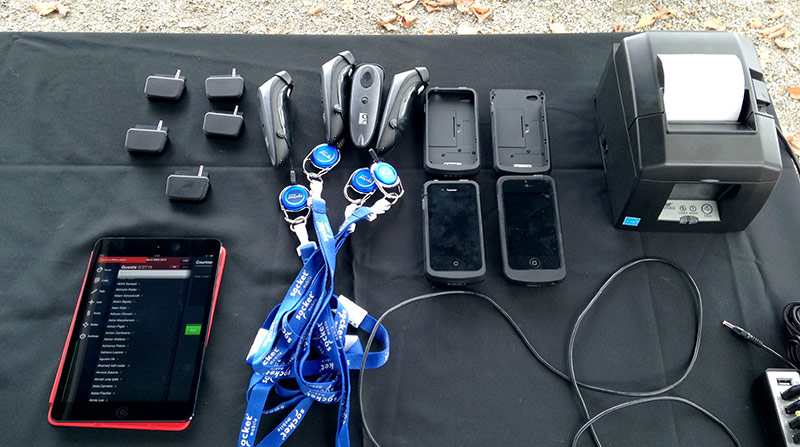 Scanners, and all needed box office hardware can be provided to you by Guest Manager.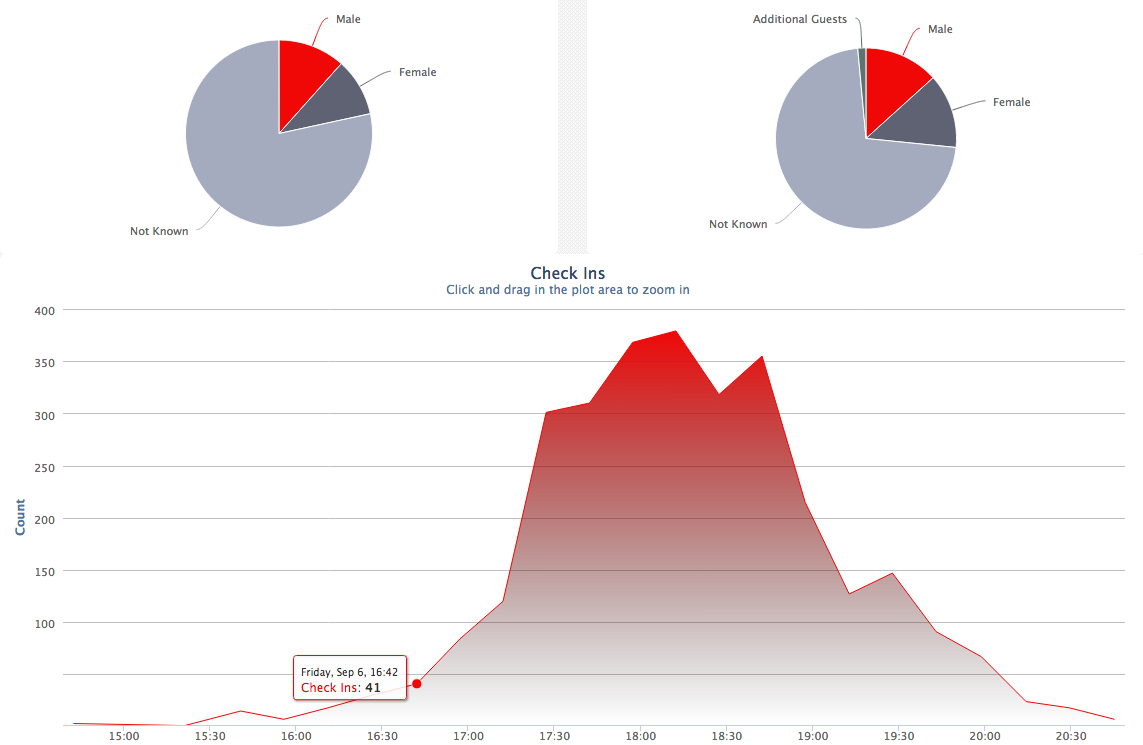 Analytics tell you when people arrive, and which gate they were checked in by. Identify bottlenecks and staff accordingly.
With that many students arriving all at once, AMS needed to process people through the gate as quickly as possible. This problem is what sets a mom-and-pop ticketing shop apart from a truly scalable and reliable system. Using easily accessible hardware such as the iPhone, iPad, and iPod Touch, with laser barcode scanning and mag swiping attachments, the queue was busted and everyone wins.
Box Office Sales With Student Card and Phone Number
A truly paperless experience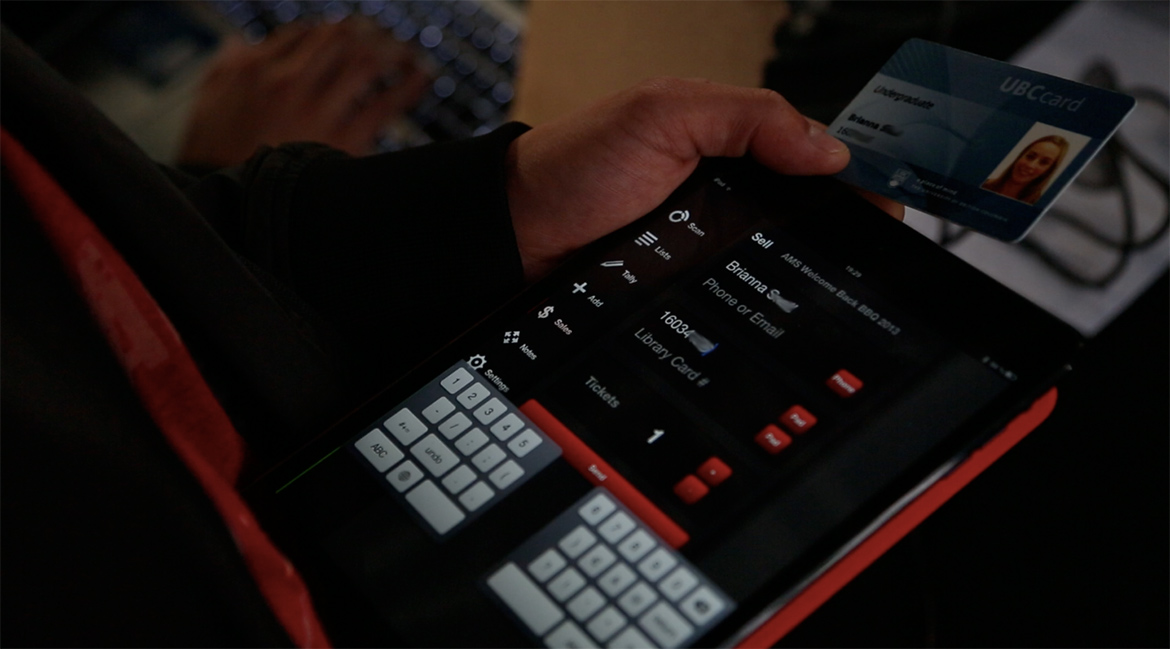 How the AMS eliminated paper tickets
Up until last year when the AMS started using Guest Manager, they were selling 90% of their tickets as paper via the student Outpost (retail store on campus). Paper makes for a quick and easy way to sell tickets - but it's not as flexible, secure, and convenient as an electronic box office.
The Guest Manager software provides a very user friendly and innovative Box Office ticket selling app: All you need to do is enter a buyers name, phone number, select how many tickets they bought - swipe their student card to capture their ID (only needed for student events), and that's it.
The customer is sent their ticket and barcode instantly via SMS. SMS is supported by all phones - so you can be sure their ticket will be delivered. What does this mean? It means on-demand ticket inventory, with detailed, realtime tracking of how many tickets are sold. With paper, you just never know. "That guy I gave 25 tickets to… did he actually sell them? … Or is he going to come to me after event with 20 worthless unsold stubs?"
Or what about the guy you gave 10 tickets to sell, but he ends up needing twice that? That would be an inventory distribution problem with paper - but with Guest Manager - tickets are generated on demand as they are needed, eliminating the need for you to spend any time at all making sure your tickets are in the right hands.
Want to learn more? to see a demonstration of the process. In this example, the seller is using SMS to send the ticket - but as you can see, pictured above, an iPad Point of Sale was used instead, for flexibility and speed of data capture. The article illustrates how a buyer receives the text message, and is provided a link to install the ticket directly to their Passbook (for Apple users).
Reception from Students
"I was on my way to the event, but I hadn't bought a ticket yet. When I got there, I just opened the app, tapped Purchase, and walked right in. That was cool."

Sara Amadi, Student, UBC
Tech savvy students demand a simple way to buy, transfer, and redeem tickets… otherwise they'll say, "Let's just go back to paper."
By introducing convenient, simple, and secure ways to acquire tickets, students will never look back from paper tickets.
Convenient mobile sales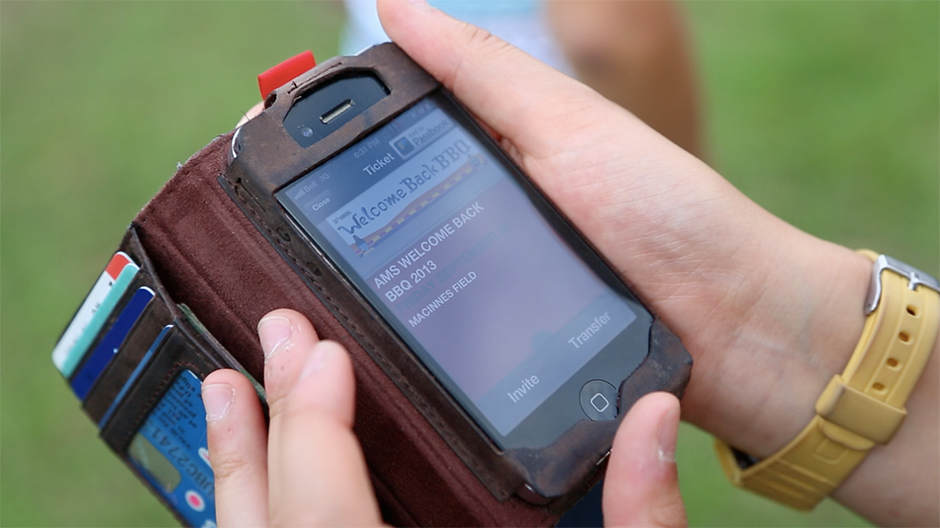 While the AMS opted to keep the Goodnights App branding for their event, Guest Manager provides full service consulting to deliver you a branded app in your own name to the App Store where your customers can view events, buy tickets, transfer to friends, Add To Passbook, and more.
Easy ticket transfer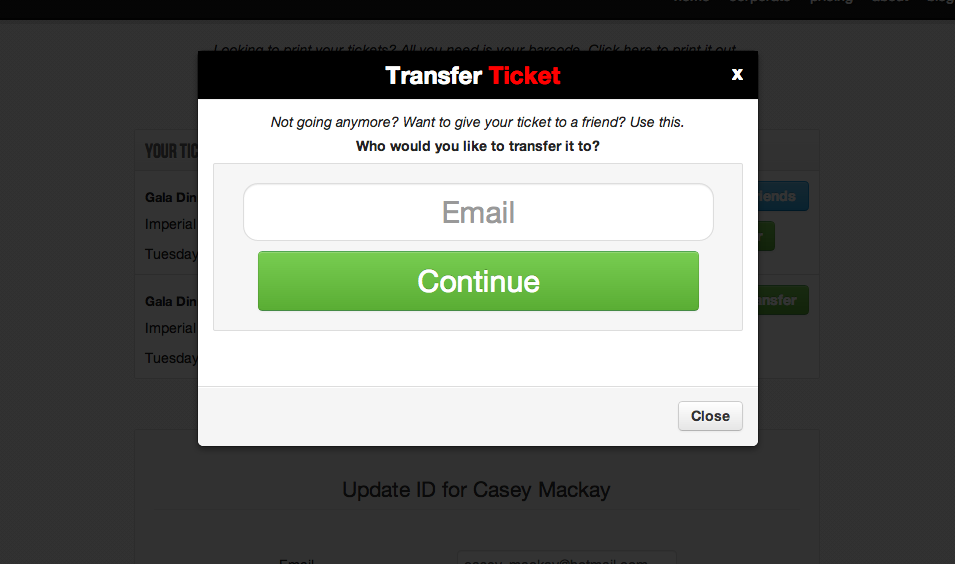 Transferring a ticket to a friend is as simple as selecting a contact in your address book, or a facebook friend, and tapping Send! The recipient does not need a Guest Manager / Goodnights account. The ticket will be delivered instantly to an available contact method: phone number, email, or Facebook.
Smooth checkins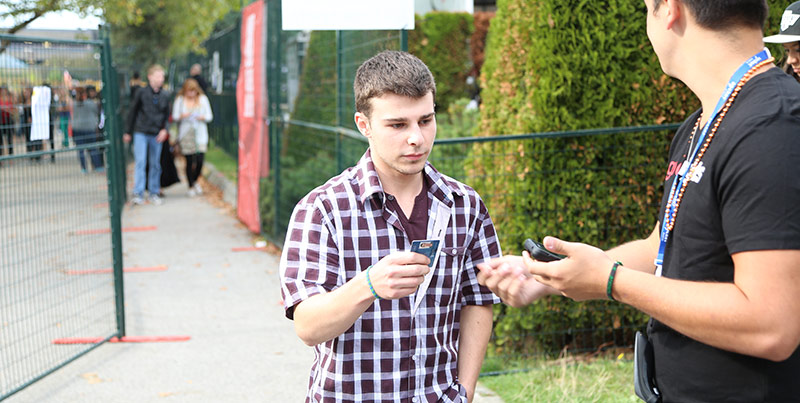 When your ticket isn't tangible like a piece of paper, the question on your mind is, "How can I make sure I get in?" By having contact information on file for every ticket holder - we were able to stay in constant contact with the students to make sure they understood and felt confident about the process.
Integrate with existing member or student cards
Guest Manager is an identity based event and ticket management solution
If you have some form of existing membership card: then it can easily be integrated to act as your ticket using the Guest Manager Platform.
For UBC, the ideal solution was the Student Card. The UBCcard has three technologies, all of which can be integrated into Guest Manager to be used as your ticket. By implementing the student card as the ticket, AMS felt like they had a true, in-house solution fit to their needs, at a fraction of the cost.
1D barcode
Your typical barcode, this is the most common technology used for event tickets. Using our high volume hardware attachments, checking in these barcodes is always a breeze.
Magstripe
Not as common, but great when you are operating a membership-style organization, like the AMS. One swipe and your in.
RFID
While we didn't use RFID for this event, it will be used for the next event in the spring. Nothing is as fast or convenient as a contactless checkin.
Who are we?
Guest Manager is a technology platform designed especially for professional event producers, clubs, venues, and the hospitality industry. We recognize that your brand trumps a good product - so that is why we made the entire suite of tools to be customizable, white labeled, and branded to fit your professional image.
Guest Manager was founded by former UBC students who saw an opportunity to introduce technology to the campus in a way that would resonate with students, and also form a very solid and stable system that administration could get behind and support. Naturally, the ambition blossomed and set their sights on the secondary ticketing market: where the scalpers can't turn a profit, fans aren't exploited, and the value goes back to the value creators.
Executing on a vision is a lifelong endeavour… and for now, that vision has transformed into the Guest Manager Technology Platform. Though keep an eye out… the revival of Goodnights is bound to be on the horizon.
At AMS Events, we believe that there is life at university beyond classrooms and the library. Our job is to create the play that must come with – and we take it very seriously!
Annual highlights include:
AMS Welcome Back BBQ
Firstweek
AMS Block Party
Chan Centre Public Lectures
Live @ Lunch Music Performances
Pit Pub & Gallery Lounge Concerts
Live Comedy of Campus
More related stories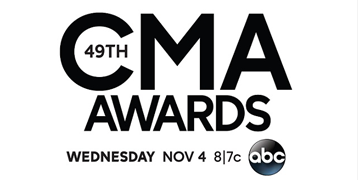 For the CMA Pre-Telecast Party and the After Party, they sent out barcoded invitations to exclusive attendees. They imported these into the software for scanning. Custom ticket barcode integration, import, multi-event, scanner rental.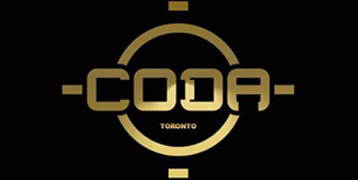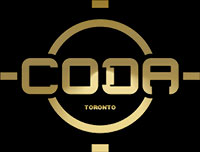 Weekly events, promoter management, guestlist imports, note tracking, custom checkins.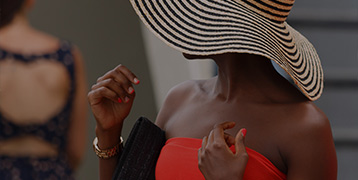 Online ticket sales, lunch add-ons & onsite redemption, ticket transfers, custom event website.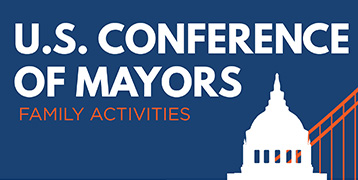 17 events over one weekend, 800+ mayors and families RSVP online and visit some of San Francisco's finest attractions. Multi-Activity Online RSVP, Custom Website, Check Ins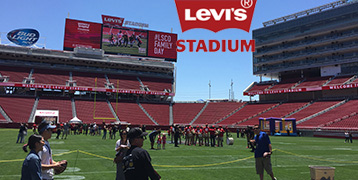 2,000 Levi's employees visit the stadium on their annual family day after RSVPing online for themselves and family. Onsite manager, Online RSVPs, ticket scanning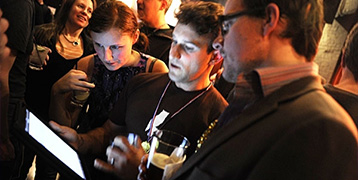 Barcode Scanner Rental, 5,000+ ticket festivals, weekly nightclub events, guestlist & promoter management, guestlist import, add by SMS, barcode imports, and more.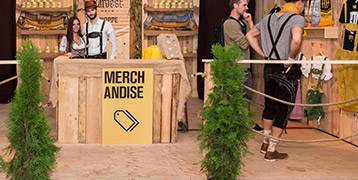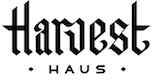 7 events over 2 weekends, 6,000 total guests, Online Ticket Sales, Full Service Offering. Online ticket sales, e-commerce merchandise store & cross-selling with tickets, cashless food and drink ecommerce and onsite system, membership discounts, and much more.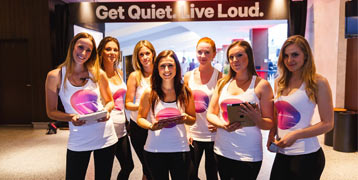 Simple event checkins for about 1,500 guests.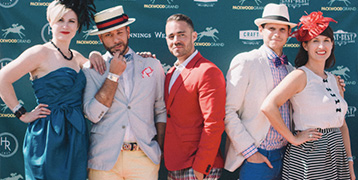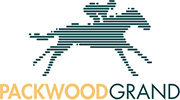 1,200 Guests, Dozens of Partners & Promoter Tracking. Online ticket sales, exclusive event, tight inventory control, pre-approved orders, partner & promoter pre-sales, and more.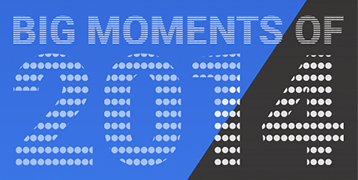 The client, TBA Global, uploads their 2,500 barcodes into the software to be used for checkin for the client's event, Google.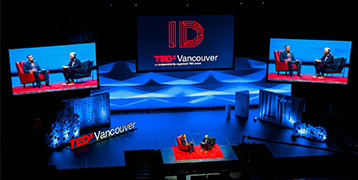 4,000+ guests converge on Rogers Arena, in Vancouver BC for our first reserved seating event.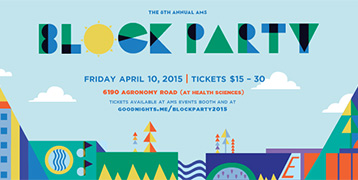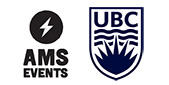 5,500+ guests attend the annual student festival at University of British Columbia. Large festival, online ticket sales, ticket transfers, onsite manager, and custom student card ticket integration.