Customer success story
Over 8,000 people attend Harvest Haus over 2 weekends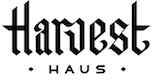 Client

Harvest Haus
Location

Vancouver, Canada
Attendees

1,000 per night, 2 weekends
Goals

Reliable online ticketing platform to handle a multi-weekend festival.
Products used
On Site

Check in, ticket scanning, name badge printing, and more.
Registration

Online ticketing, registration, bookings, private invites, and RSVPs.
Update (10/17) Harvest Haus returns for its 4th year, continuing to use Guest Manager for their online ticketing and event management software.

About
Harvest Haus is an annual Oktoberfest event in Vancouver, British Columbia, currently in its third year. Over 6,000 guests gather for 7 four hour sittings spread across two weekends to celebrate the Harvest.
---
Harvest Haus uses Guest Manager to power its ticketing, online merchandise store, Kapitan promoter program, cashless food and drink system, on-site point of sale & barcode validation, and much more. By integrating merchandise and cashless tokens into the ticketing purchase checkout process - they were able to boost sales significantly, and cut down on lines in the event.
Challenge
Harvest Haus, like other festivals, has a lot going on. The stakes are high when dealing with so many people with so many needs in such a short time frame. Each event - "sitting" - being 4 hours long, means that guests need to quickly arrive, get checked in, buy or rent their drinking stein, buy food and drink tokens, and outfits (optional) in order to begin the fun. In addition, there are VIP tables, Kapitans (promoters who bring groups), and VIP food service which all need to be organized. Because of the 4 hour window, everyone arrives in under 30 minutes.
Solution
The appeal was very strong to have a central system that ties together the four key programs: ticketing, merchandise, cashless, and the Kapitan promotion program.
One barcode
All guests were issued a single barcode for simplicity. Everything they purchased would be placed onto this barcode. Multiple tickets? No problem. Pre-purchased stein, food and drink tokens? All on the barcode.
Exchanges
Guests often requested to switch their booking from, for example, Friday night to Saturday afternoon. Instead of issuing refunds and re-purchasing, the admin could easily exchange tickets via the box office.
Upgrades
For guests booking GA, they were offered an upgrade to VIP during checkout. For guests that made a mistake and needed a confirmed booking to be changed - they could easily do it themself or have us do it (and be charged the difference).
Guest lists
The Opening Night had a strong media, guest list, and sponsor presence. The client needed a simple way to have guests request spots via a web page, and also issue them manually via the backend.
Transfers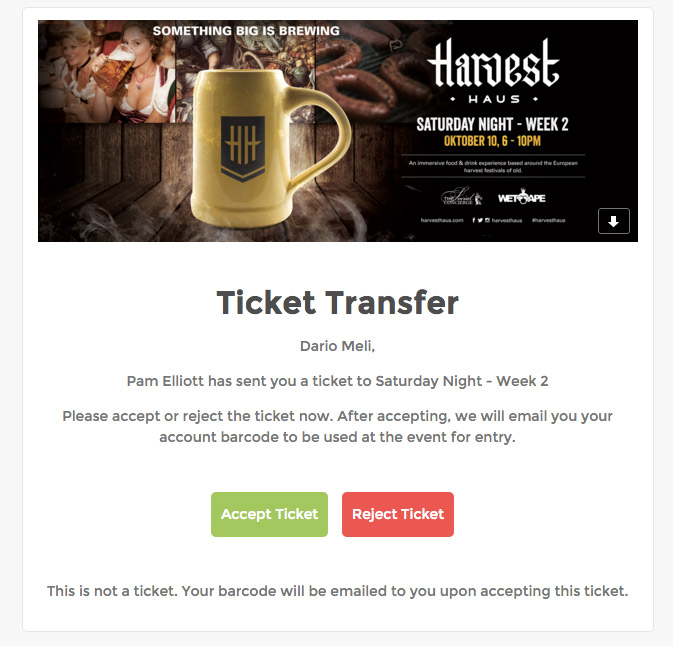 Tickets and tokens were easily transferable between accounts. Can't make it? No problem, punch in your friends name and email and the system will take care of issuing your friend a barcode.
Kapitan program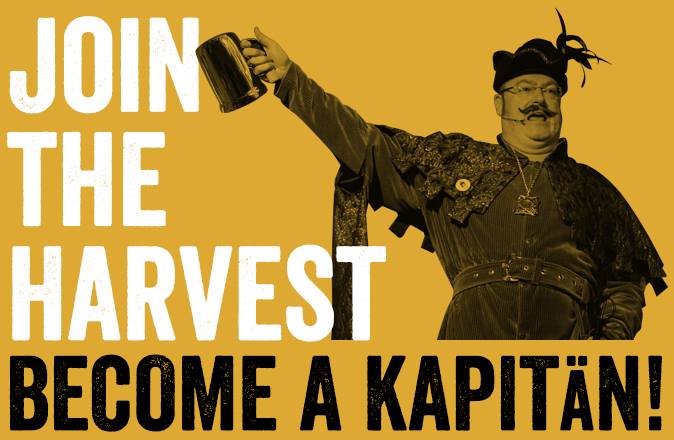 To be a Kapitan, you needed to organize 12-18 of your friends to purchase tickets. We would create the Kapitan their own link, set aside those tickets for them, and allow them up to a week to pass that link around until all the tickets were purchased. Failure to do so released remaining tickets back to the pool automatically.
Konig paket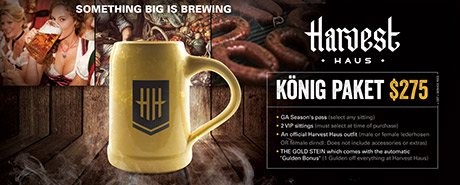 A seasons pass that included GA access to all 7 events, 2 VIP events, an outfit, food and drink discount, and the coveted Gold Stein. The buyer could customize their outfit and VIP choices online.
Corporate packages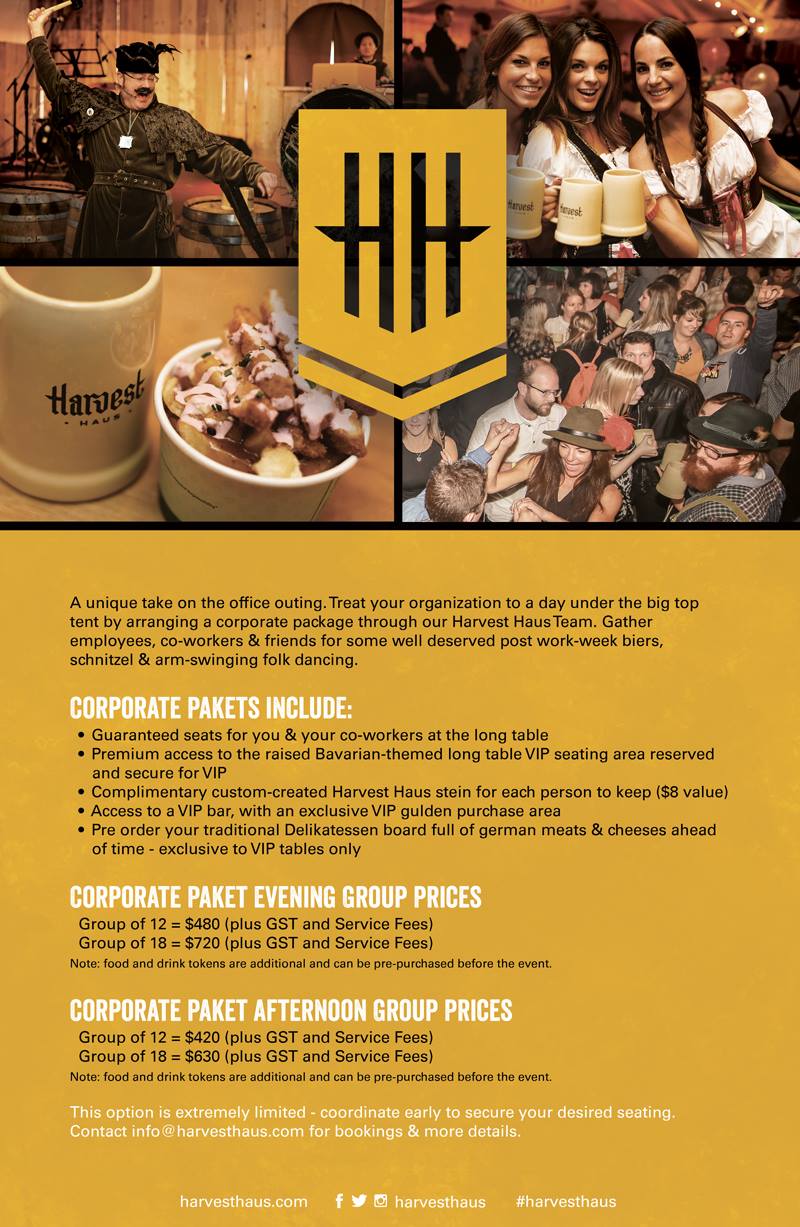 Available in a 12 and 18 seat configuration, the client needed to offer a flat rate for the package, but also have those tickets tie into the general inventory pool in order to not oversell. The bundling feature made this possible.
Ecommerce store

You won't find many ticketing companies that can also offer a full-fledged ecommerce storefront %em and integrate those products into your event pages and ticket checkout. The additional revenue gained by selling these side by side with tickets was huge.
External ticketing system imports
Partnering with SocialShoppers to help sell a few tickets, SocialShoppers generated and issued the guest their own branded barcoded ticket. SocialShopper then provided us a CSV of these barcode numbers, we imported into our system, and used our scanners onsite for validation.
Cashless system for food and drink
Buy cashless tokens - "Gulden" - online or on your phone in packages. All Gulden goes onto the guests barcode and can be exchanged onsite. Gulden is redeemable across any of the sittings - many people attended more than one and had leftovers!
Premade orders
The client often needed to make sure select guests received specific bundles, i.e. 4 VIP tickets to Saturday Night and 3 packs of 60 Gulden. By creating that order, the client could then send a link to the guest to collect payment (or enter the credit card in themself).
Promoter program
Before the general onsale, there were password protected and branded links given to each promotion partner.
Automated email campaigns
A few hours before each sitting, the client automated email campaigns to be sent out to ticket holders. The system is smart enough to keep track of ticket transfers and send this email to new ticket holders as they match the email campaign send criteria.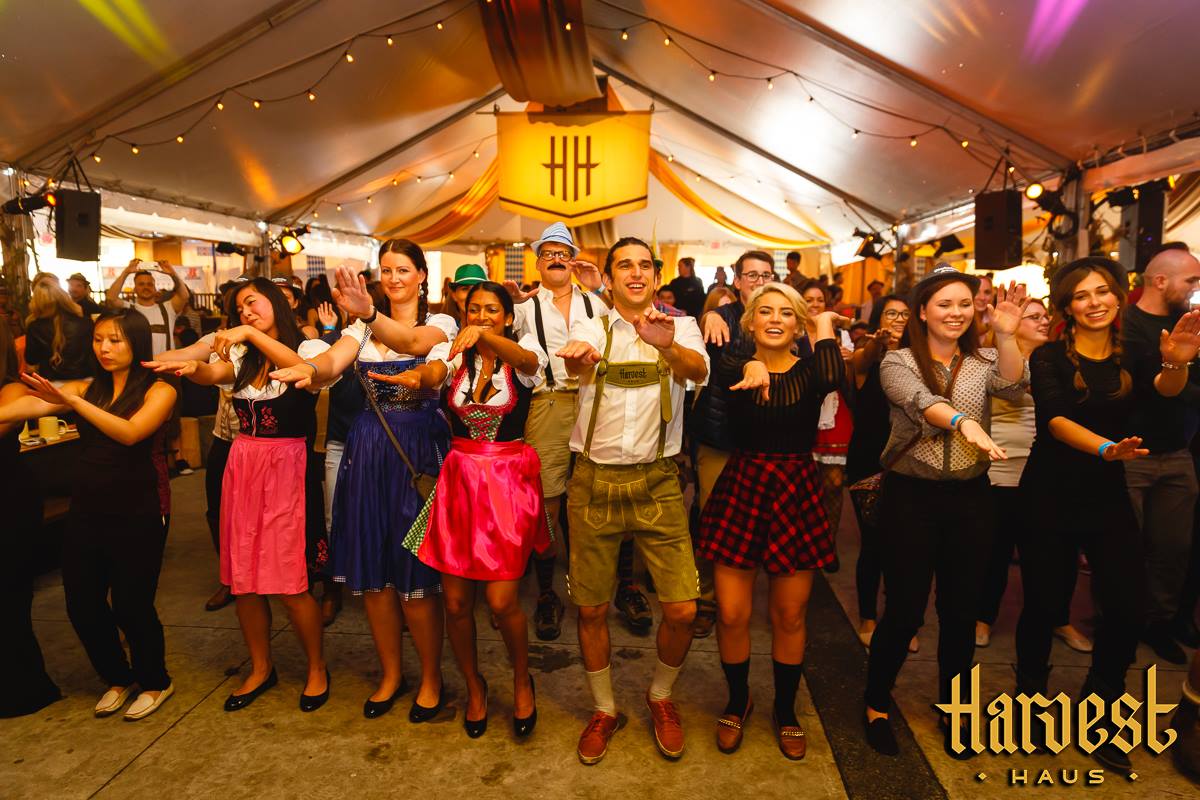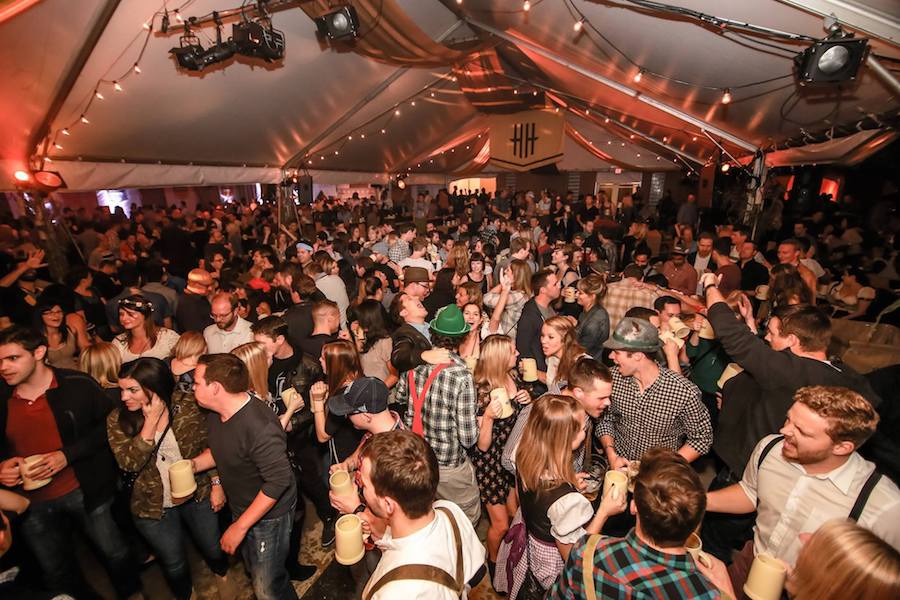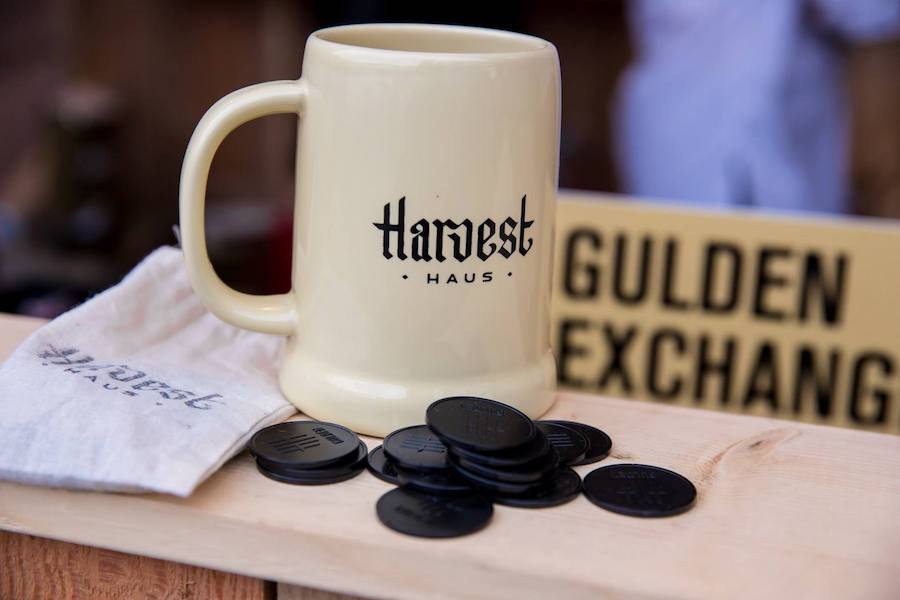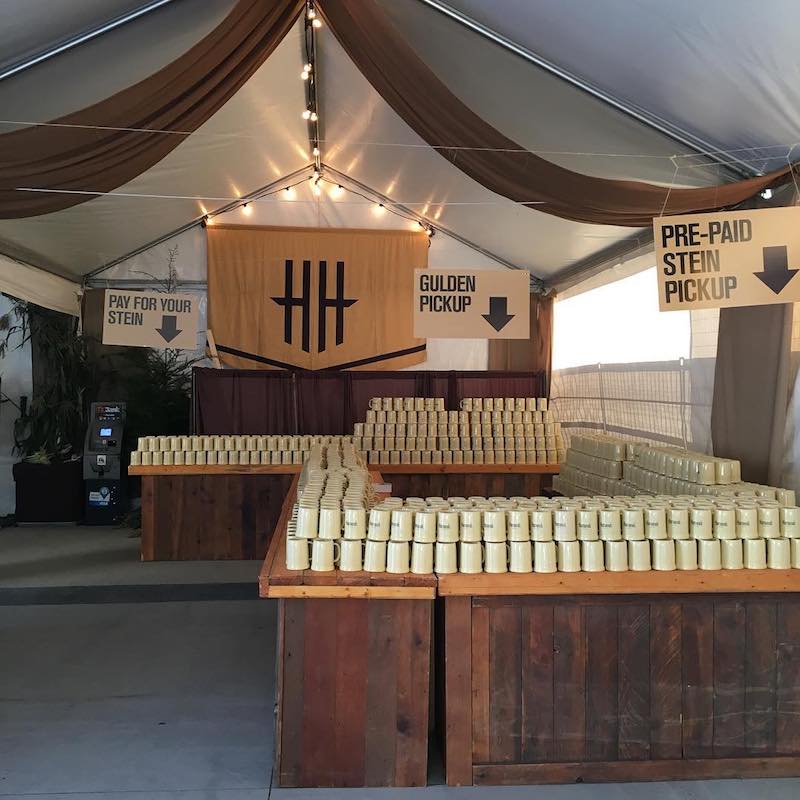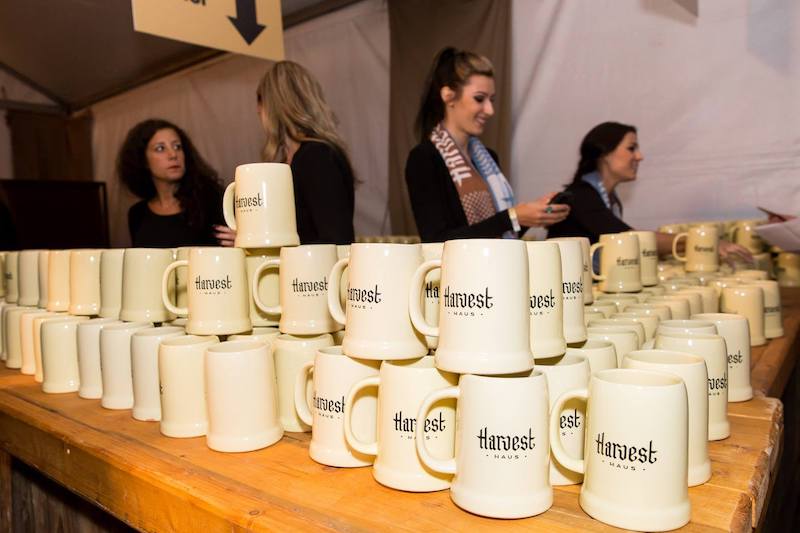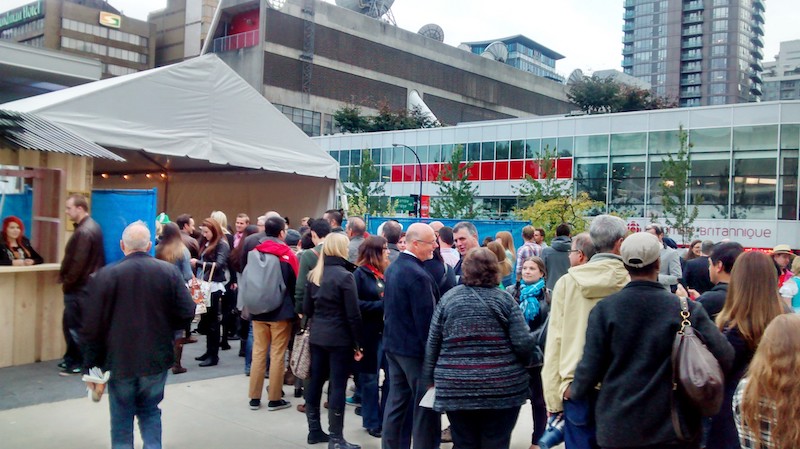 More related stories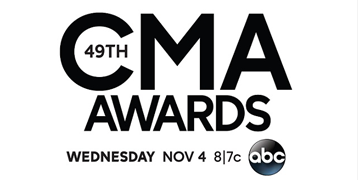 For the CMA Pre-Telecast Party and the After Party, they sent out barcoded invitations to exclusive attendees. They imported these into the software for scanning. Custom ticket barcode integration, import, multi-event, scanner rental.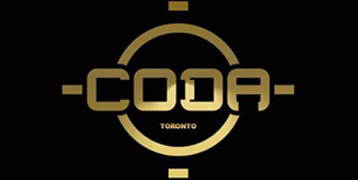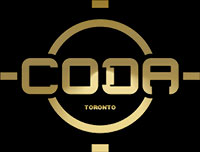 Weekly events, promoter management, guestlist imports, note tracking, custom checkins.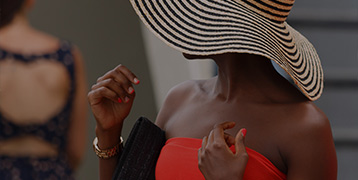 Online ticket sales, lunch add-ons & onsite redemption, ticket transfers, custom event website.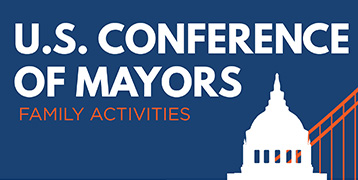 17 events over one weekend, 800+ mayors and families RSVP online and visit some of San Francisco's finest attractions. Multi-Activity Online RSVP, Custom Website, Check Ins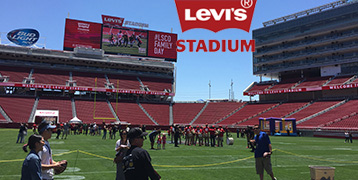 2,000 Levi's employees visit the stadium on their annual family day after RSVPing online for themselves and family. Onsite manager, Online RSVPs, ticket scanning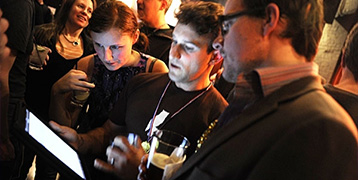 Barcode Scanner Rental, 5,000+ ticket festivals, weekly nightclub events, guestlist & promoter management, guestlist import, add by SMS, barcode imports, and more.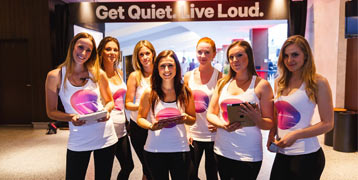 Simple event checkins for about 1,500 guests.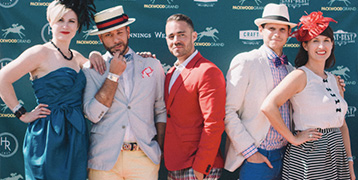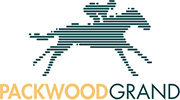 1,200 Guests, Dozens of Partners & Promoter Tracking. Online ticket sales, exclusive event, tight inventory control, pre-approved orders, partner & promoter pre-sales, and more.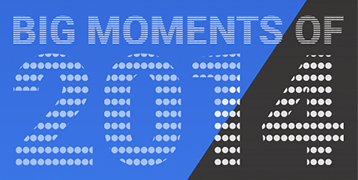 The client, TBA Global, uploads their 2,500 barcodes into the software to be used for checkin for the client's event, Google.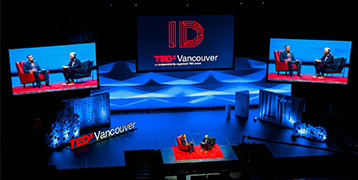 4,000+ guests converge on Rogers Arena, in Vancouver BC for our first reserved seating event.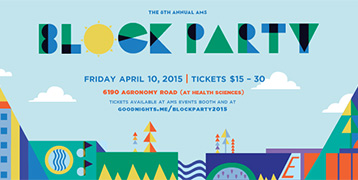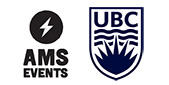 5,500+ guests attend the annual student festival at University of British Columbia. Large festival, online ticket sales, ticket transfers, onsite manager, and custom student card ticket integration.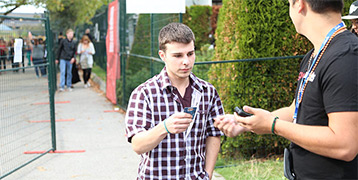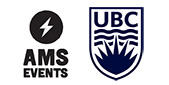 Addressed problems of counterfeit & fraudulent tickets, and how we integrated the student card as the ticket.