Customer success story
Bespoke barcoded access control system to meet stadium requirements

Client

Levi's Stadium Family Day
Location

Santa Clara, California
Attendees

1,500
Goals

To provide secure, fast, and reliable access control with barcoded tickets.
Products used
On Site

Check in, ticket scanning, name badge printing, and more.
Marketing

Email tickets, reminders, thank you's, and more.

About
e2k has a mission to create innovative events, powerful experiences, and magical moments that entertain people, inspire a sense of community and celebrate humanity.
---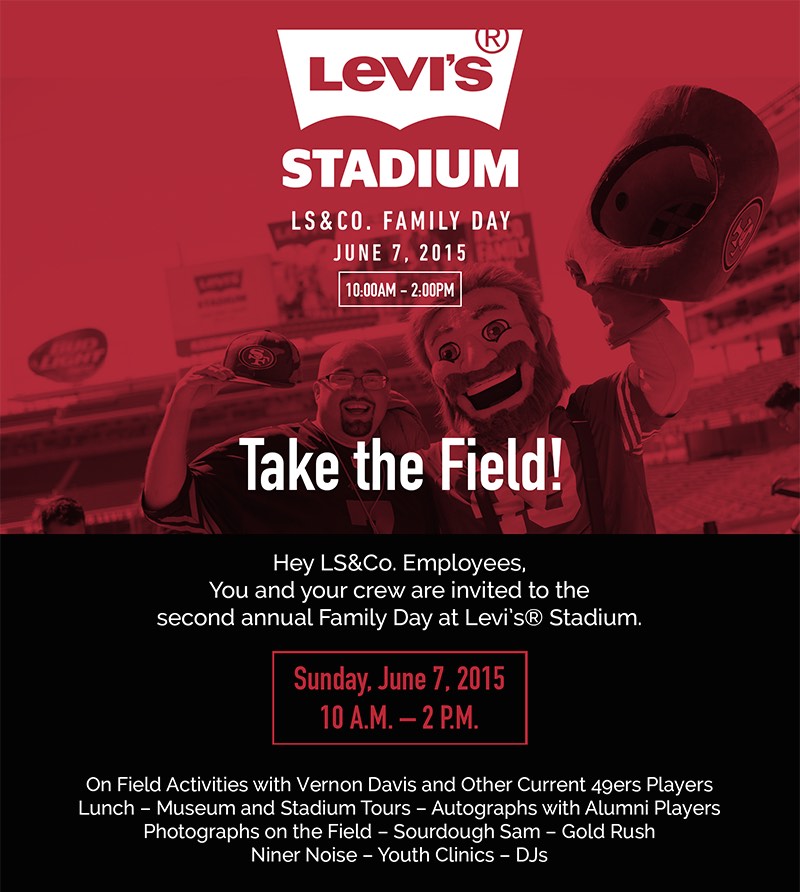 The client needed branded RSVP web pages, email confirmations, ticket barcode delivery, and integration with onsite barcode scanning.
The event
Levi's Stadium Family Day, is an annual event for the employees of Levi's. About 2,500 RSVPs, and 1,500 attend for a day of fun at Levi's Stadium in Santa Clara, California.
Challenge
The client needed a way to gauge attendance, and also ensure that every guest through the gate had a scannable ticket - as this was venue policy. However, a typical ticketing system has links that are open to the public - and since this event was private, they needed to make sure that not a single undesired RSVP slipped through the cracks. The client also needed a fully branded experience, from the emails being sent out, to RSVP pages, to PDF tickets.
Solution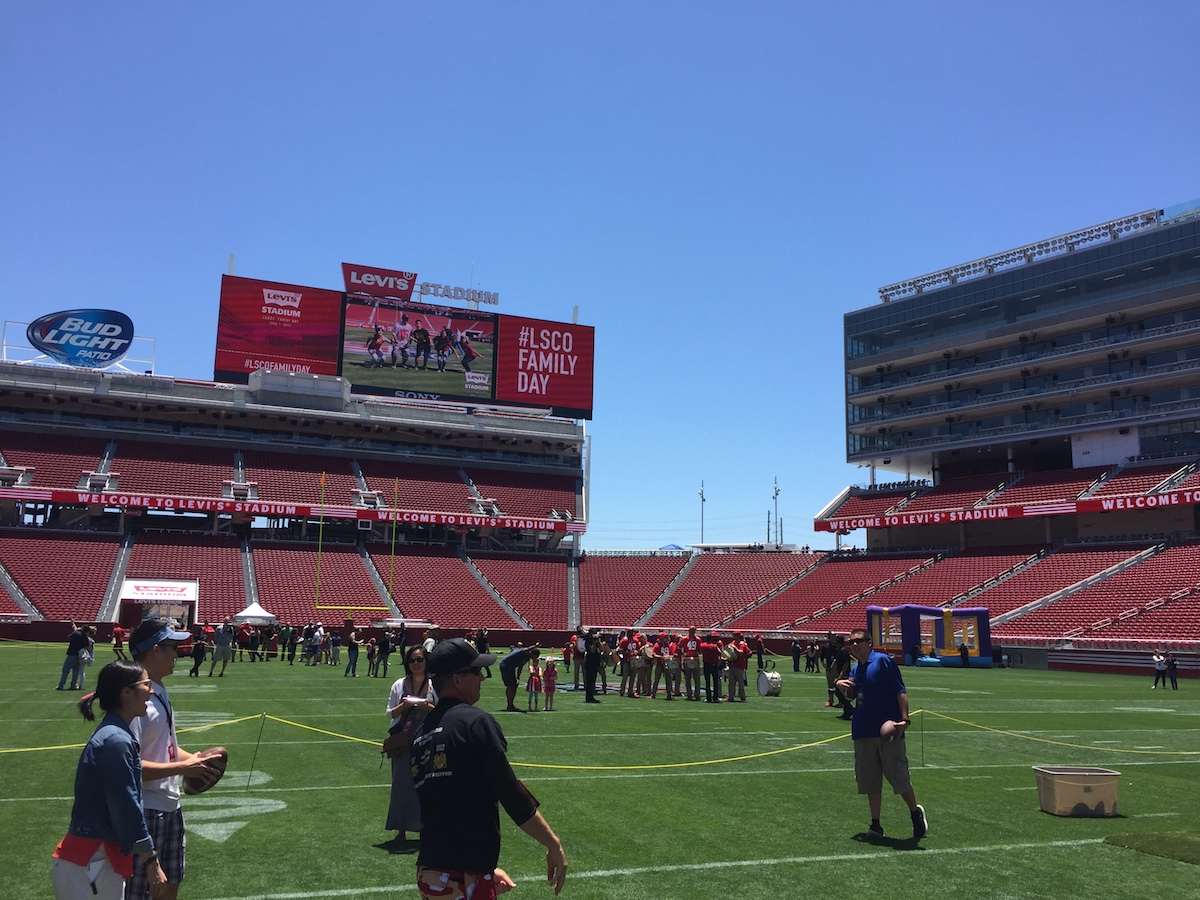 Private links & invites
If the RSVP link was somehow made public - no problem. The client uploaded a white-list of pre-approved emails. If you tried to RSVP with a different email, you would be required to go through an approval process (which is also one click for the organizer - as there are always those cases!).
One click RSVPs
Because the client imported pre-approved email addresses and names ahead of time, the system was able to send each employee a unique RSVP link, pre-filling their name and email. They simply selected the number of adults and kids, opted in or out to the museum tour, and done!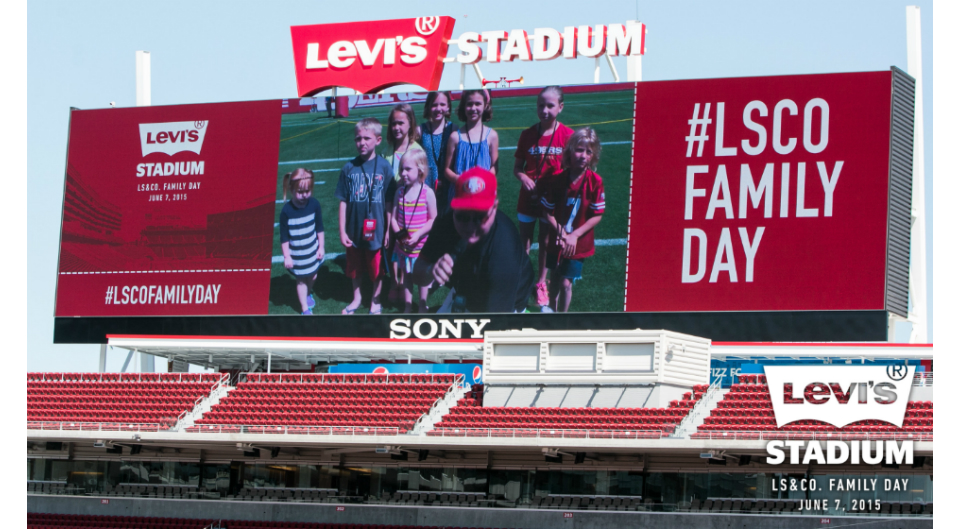 Scannable tickets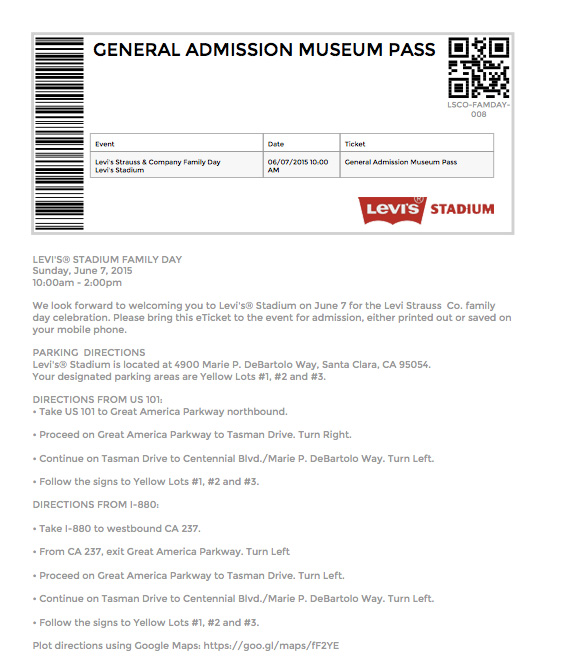 Generic tickets for store employees
It's not realistic to have everyone RSVP online. Sometimes you just need a batch of PDF tickets that you can distribute as needed, offline.
Results
The venue was happy to see its security requirements satisfied. The client was ecstatic with how smooth the RSVP and barcode issuance went. Everyone was happy with how fast we processed the thousands of employees through the door.
More related stories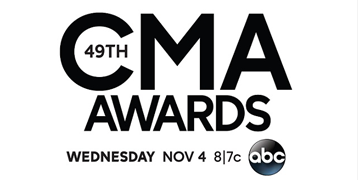 For the CMA Pre-Telecast Party and the After Party, they sent out barcoded invitations to exclusive attendees. They imported these into the software for scanning. Custom ticket barcode integration, import, multi-event, scanner rental.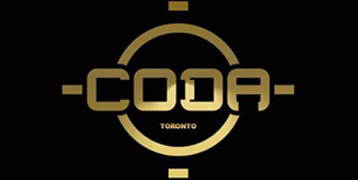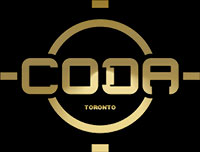 Weekly events, promoter management, guestlist imports, note tracking, custom checkins.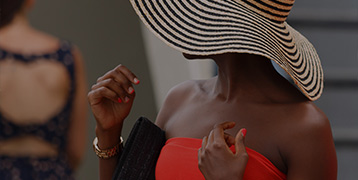 Online ticket sales, lunch add-ons & onsite redemption, ticket transfers, custom event website.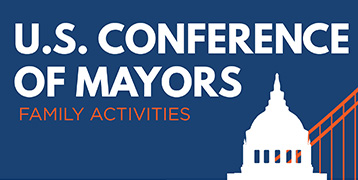 17 events over one weekend, 800+ mayors and families RSVP online and visit some of San Francisco's finest attractions. Multi-Activity Online RSVP, Custom Website, Check Ins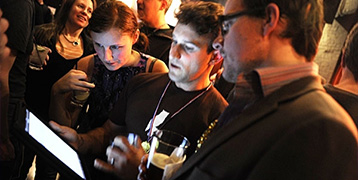 Barcode Scanner Rental, 5,000+ ticket festivals, weekly nightclub events, guestlist & promoter management, guestlist import, add by SMS, barcode imports, and more.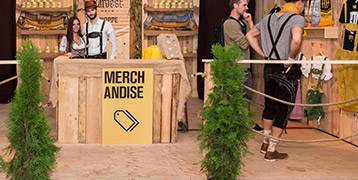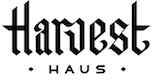 7 events over 2 weekends, 6,000 total guests, Online Ticket Sales, Full Service Offering. Online ticket sales, e-commerce merchandise store & cross-selling with tickets, cashless food and drink ecommerce and onsite system, membership discounts, and much more.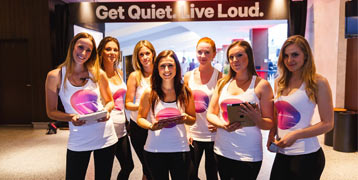 Simple event checkins for about 1,500 guests.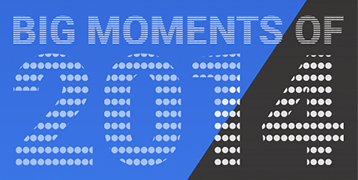 The client, TBA Global, uploads their 2,500 barcodes into the software to be used for checkin for the client's event, Google.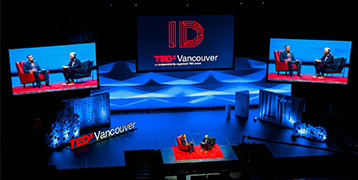 4,000+ guests converge on Rogers Arena, in Vancouver BC for our first reserved seating event.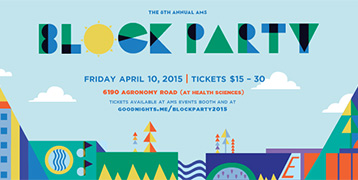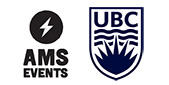 5,500+ guests attend the annual student festival at University of British Columbia. Large festival, online ticket sales, ticket transfers, onsite manager, and custom student card ticket integration.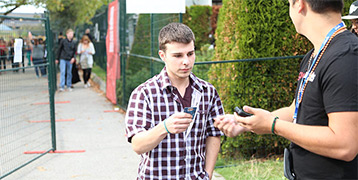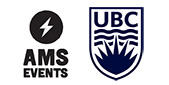 Addressed problems of counterfeit & fraudulent tickets, and how we integrated the student card as the ticket.