Improvements to collecting attendee data
Some Guest Manager features related to collecting attendee name, email, etc have made their way into the Shopify app and can be configured directly on the Ticket Type. If you want to collect other custom fields, that is still done in Guest Manager for now. Please see help article here on Collecting attendee information.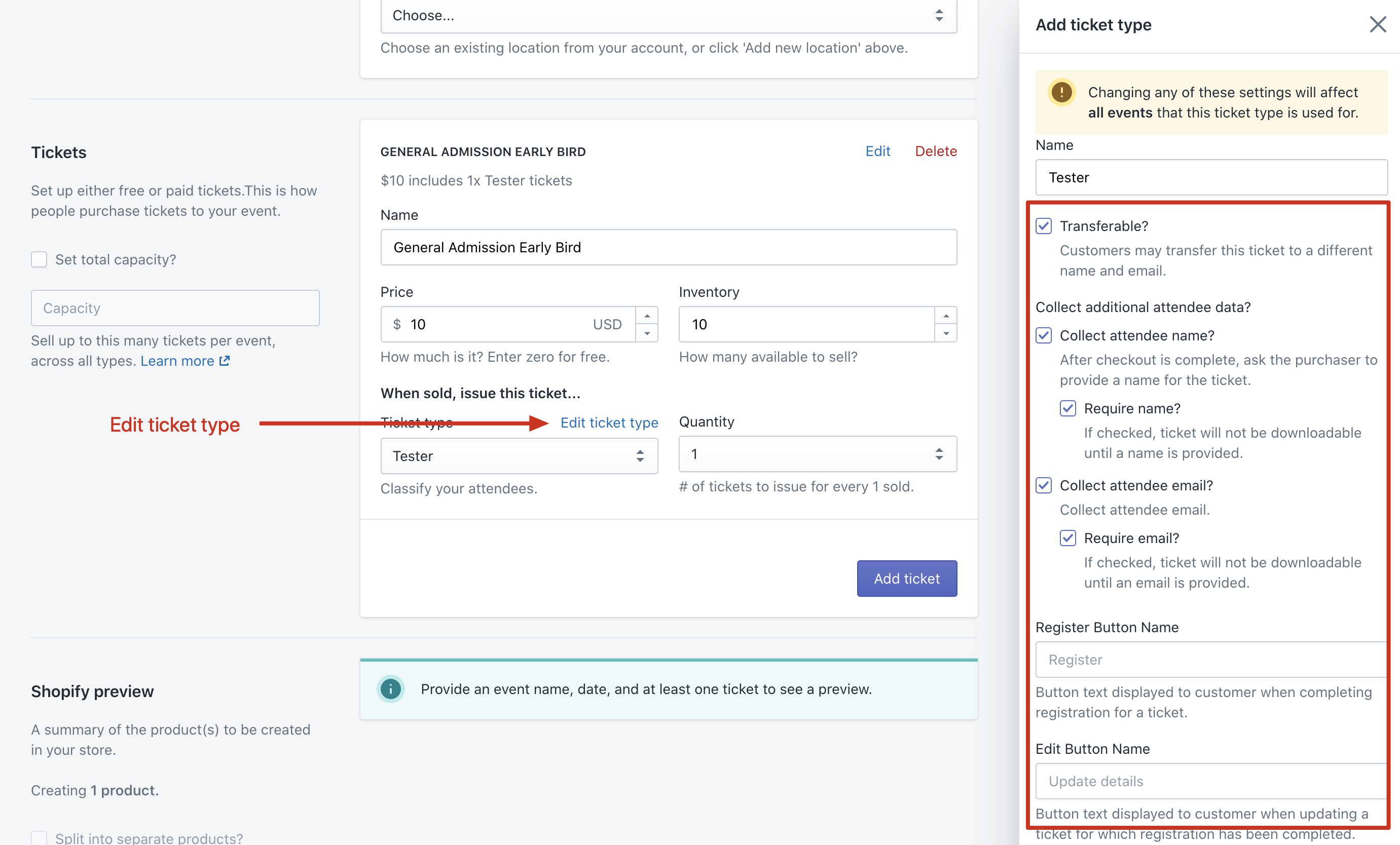 More customization settings for the PDF ticket design
You can now hide/show certain fields as well as add a blurb of text to show above the barcode (good for Terms/conditions, age restrictions, etc).