It's been awhile since the last update, but believe me, things are happening! The past month or so has been devoted to improving app reliability and performance for our largest Shopify Plus customers. It's with great satisfaction to report the app is more reliable and fast than ever. With those improvements out of the way, it's time for some new features:
Collect your own booking and service fees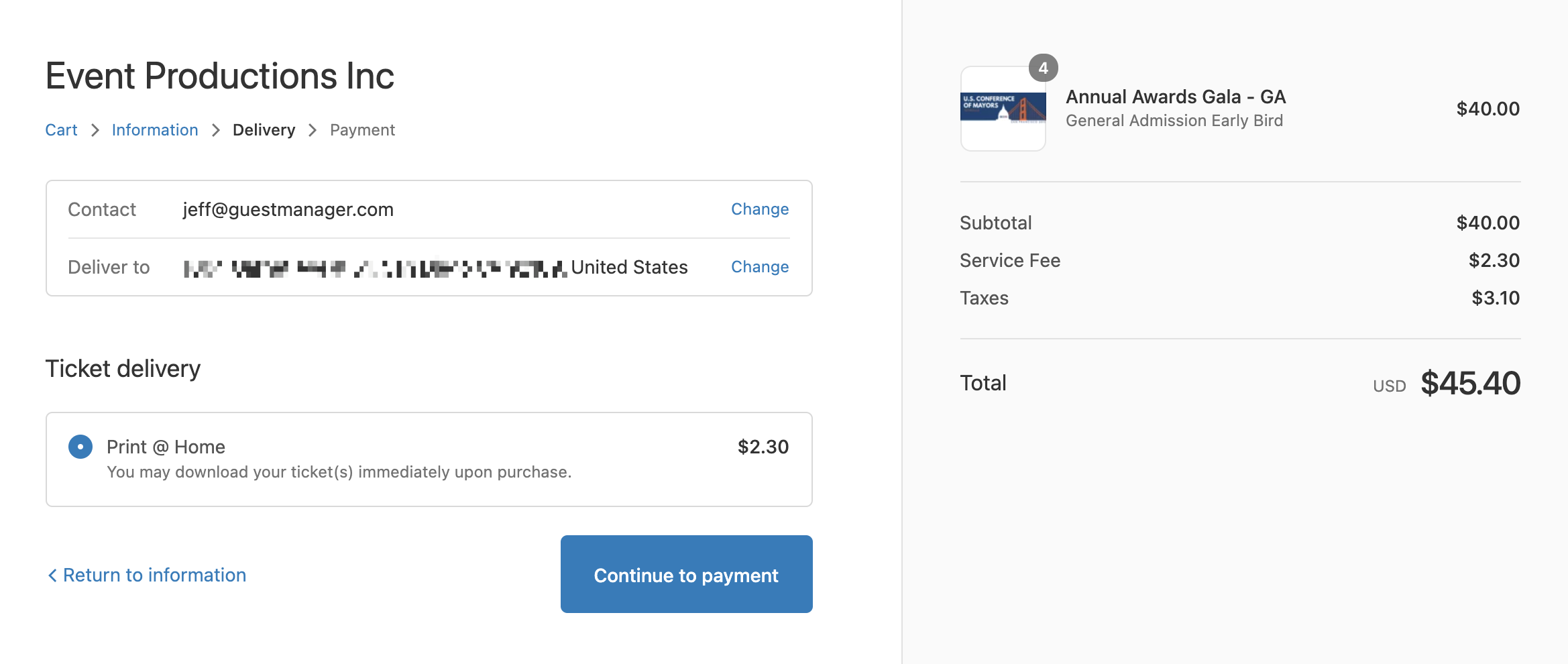 With Shopify's Custom Carrier Rate Service, you are now able to collect service fees for your tickets cleanly and reliably within the Shopify platform!
Learn more: How to collect your own booking and service fees
Update to Cookieless App Bridge Authentication
Event Ticketing is committed to staying up to date with the latest and greatest tech from Shopify. With cookie less auth, the app is now much faster, and more reliable when being used in the Shopify mobile app, and Safari.
DKIM and SPF email sender authentication
For Plus+ customers, we now offer the ability to authenticate your outgoing emails using DKIM and SPF. This improves email deliverability and maintains your own branded from address. Please contact support to get this feature added to your Plus+ Subscription!
Other improvements
A reply to field has been added to the Ticket attachment email, so you can receive any customer questions directly from the email.
Improved iOS check in app to better handle multi-date and time slot events. The interface is now much simpler, allowing you to scan and check in for all events without having to navigate back and forth between events/dates.
Dozens of bug fixes and performance improvements. Happy to report there are now no known bugs!
All products are now created by default in DRAFT status, and the Online store sales channel is pre-selected. To make your product available, simply set the status to 'Active' in Shopify. And, if necessary, add more sales channels (such as POS).