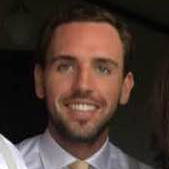 Written by
Jeff Blake
Updated over a week ago
By default, all admins are subscribed to bounce notifications. A bounce is when any email you have sent to your attendees has failed to deliver.
Enabling bounce notifications
From the main sidebar on the left, navigate to Team > Admins and click Edit on an admin.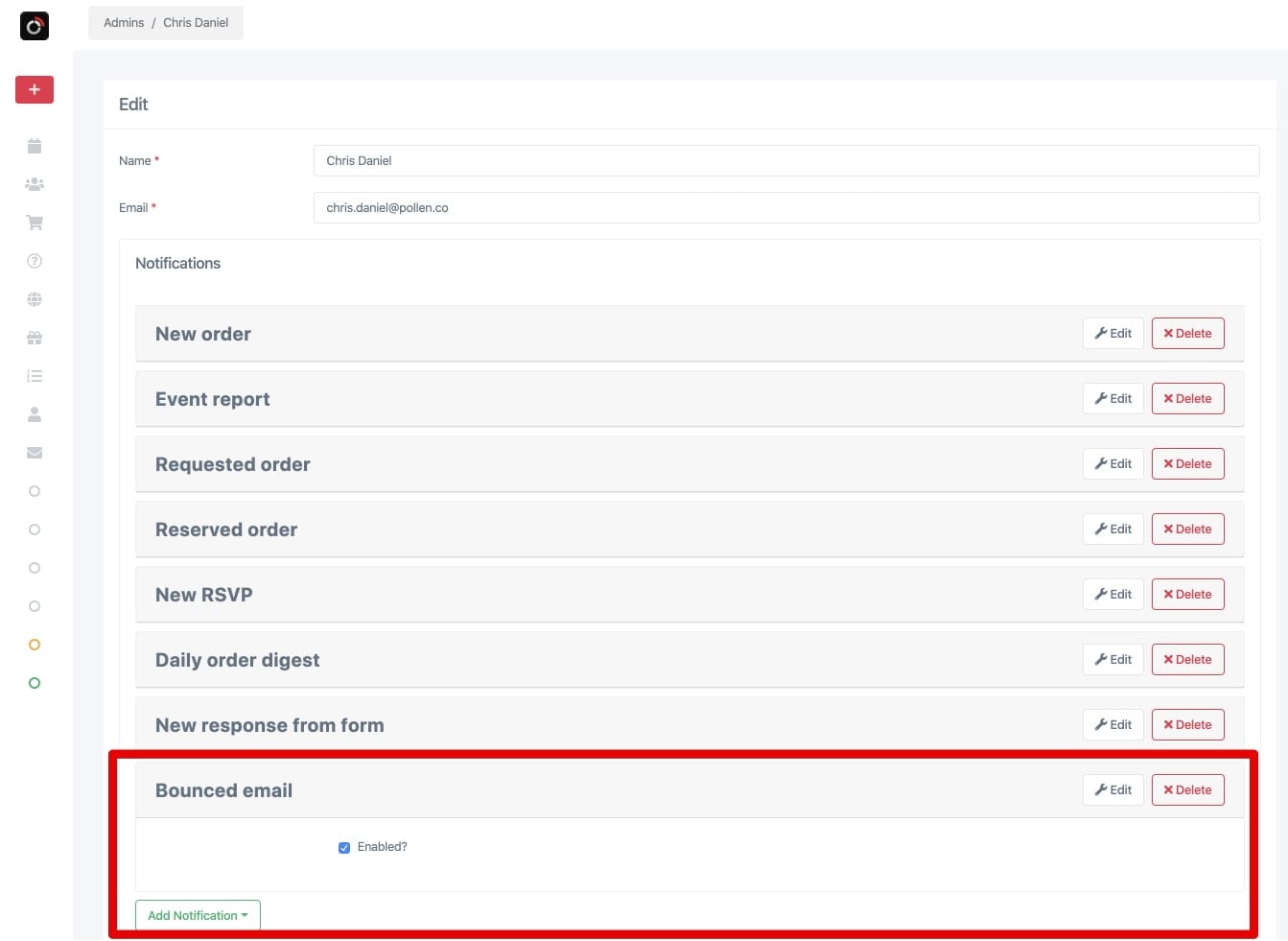 The bounce notification will be sent if it is present in this list and "enabled" is checked.
Add the "Bounced email" notification if it is not already present, and click save.
What a bounce notification looks like
Every bounce notification has an actionable link in it "Fix", which will take you to a page to input an updated email address and/or name.
Light / normal mode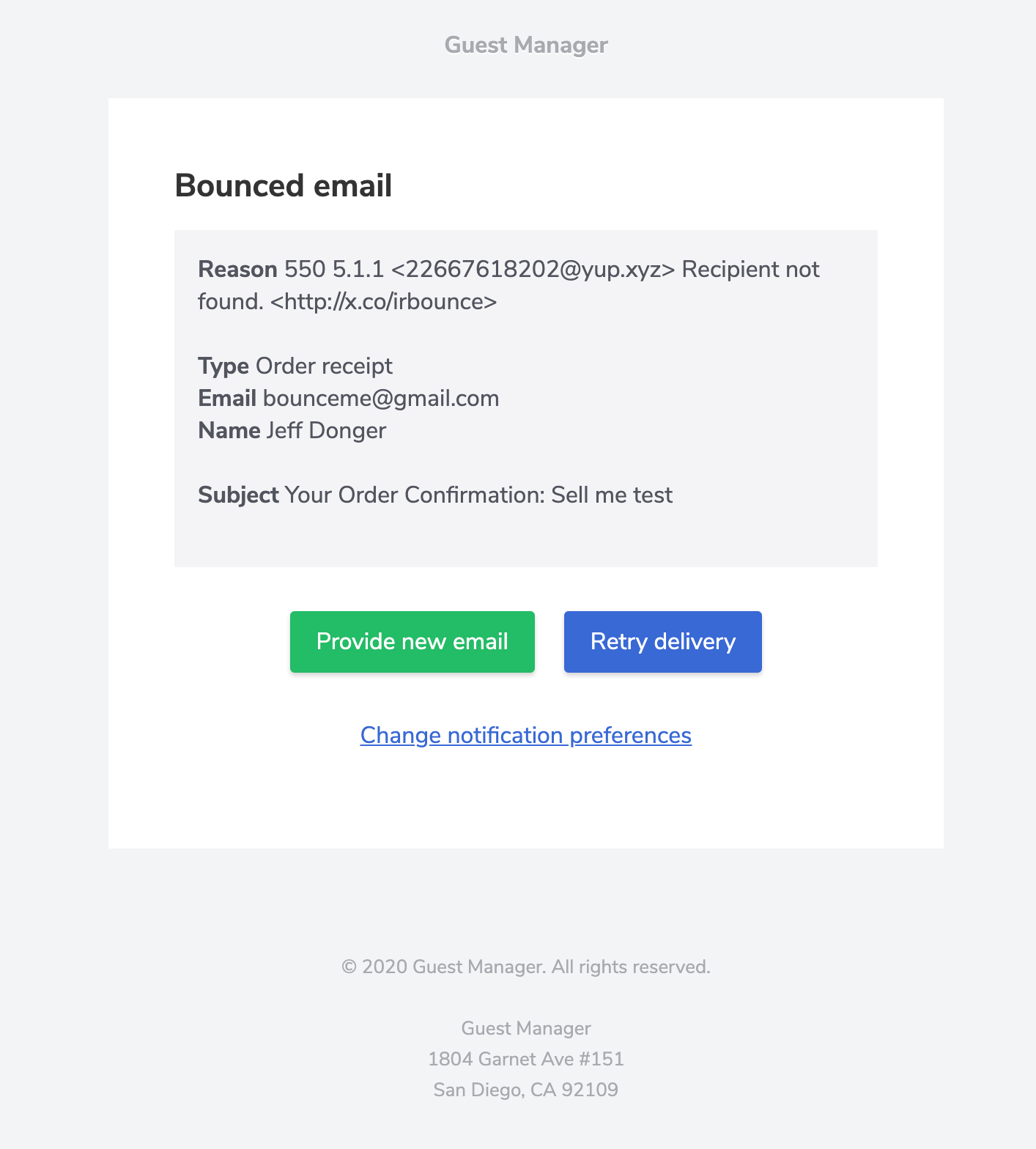 Monitoring and fixing bounces
Bounced emails can be easily fixed and automatically resent. We also update any relevant records for you too, for example: fixing a bounce for a "Ticket sent" email will also update the corresponding email address on the ticket.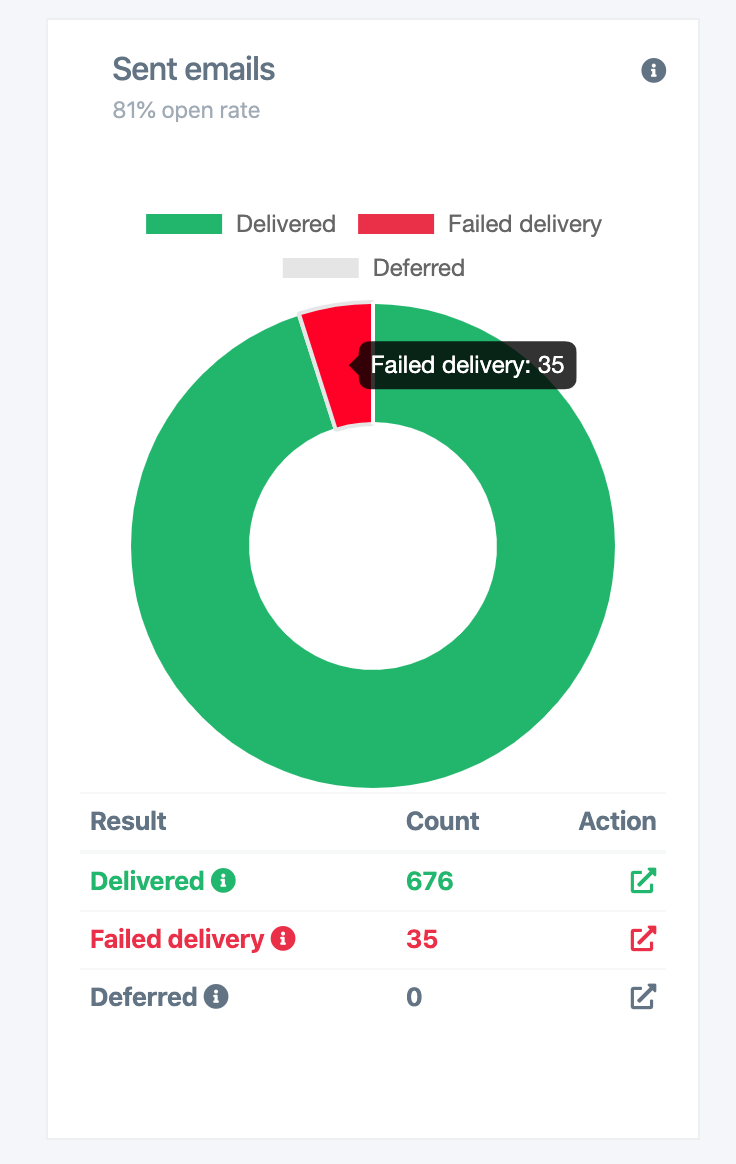 Viewing bounces
From the Overview tab of an event, there is a pie chart that displays email delivery stats. Click the red action icon next to Failed delivery to open a popup listing each individual failed email. Then click the green Fix icon next to an email to provide a new email address and trigger another sending attempt.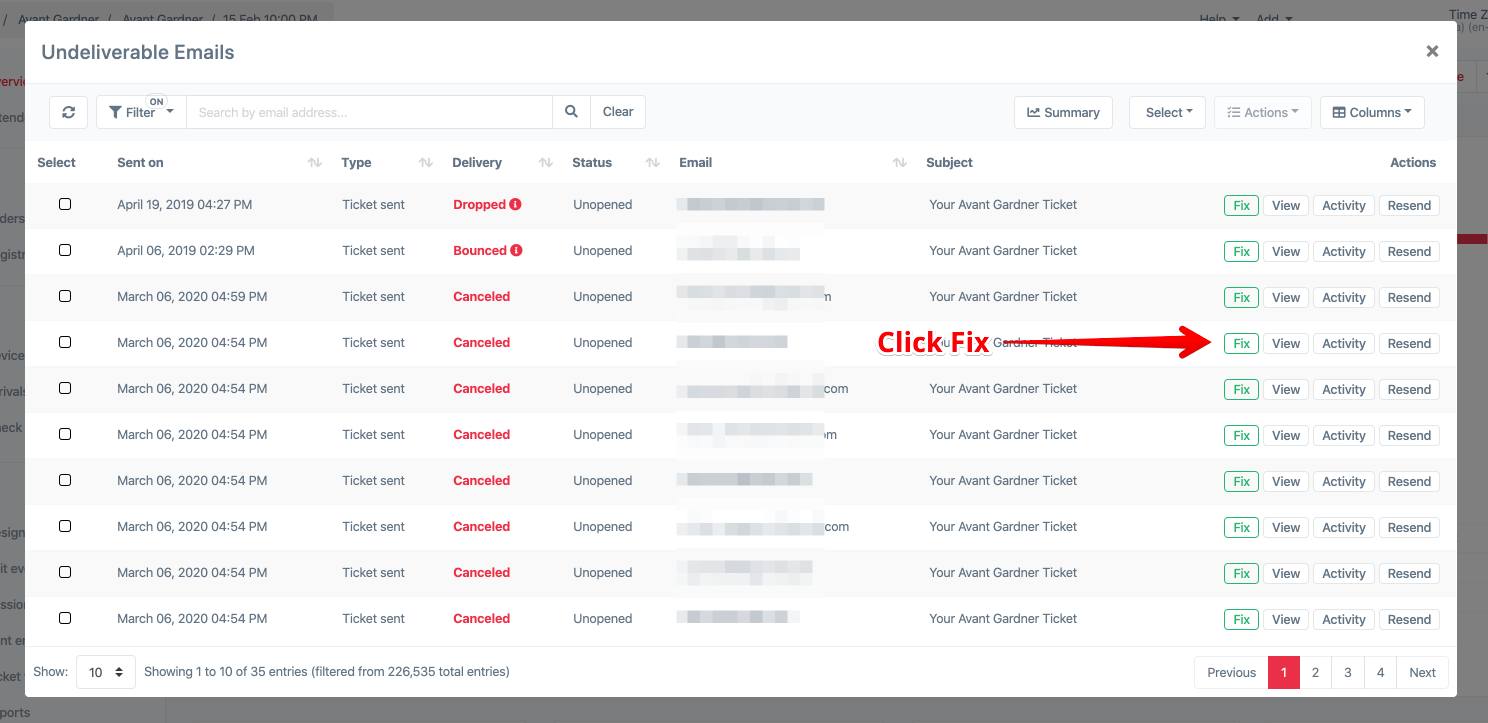 Fixing bounces
From the event overview graphs
Click the red action icon for "Failed delivery" in the Sent emails pie chart
From an event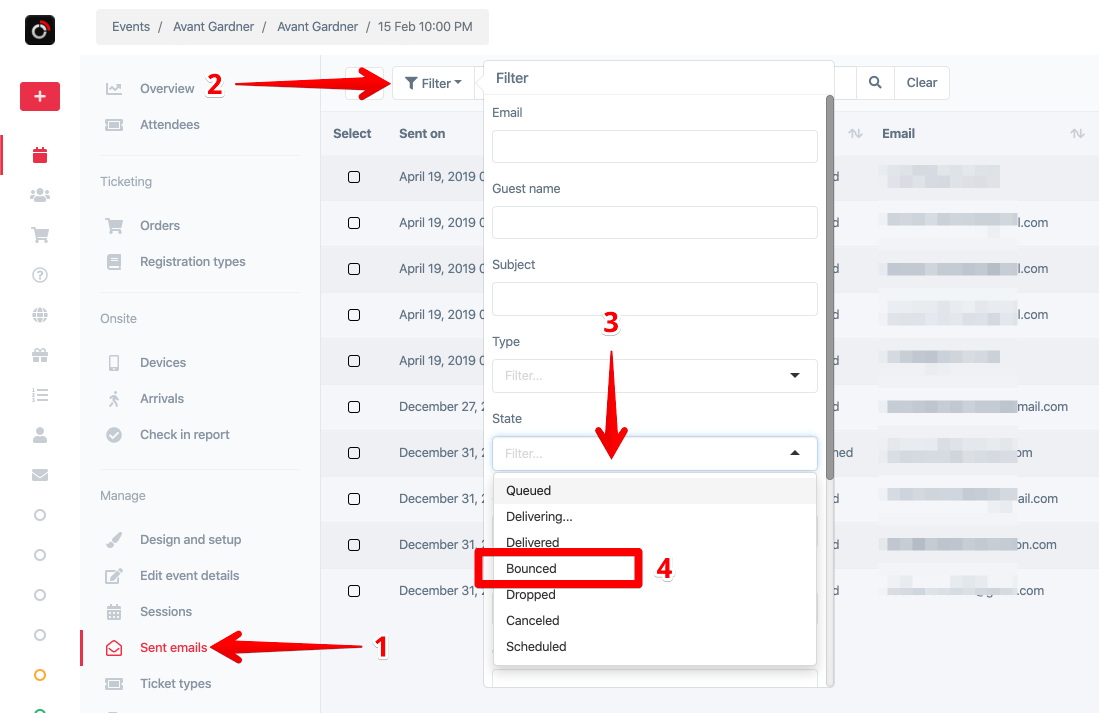 From a bounce notification email
Click the "Provide new button" button from the notification email.
From an email campaign
Similar to "From an event", click the Emails tab in the Campaign
Fixing a bounce and checking the result
Click the green Fix button to bring up a popup. Enter the correct email and click the green Resend button. The email will change to "Delivering", and after 10 seconds to a minute the status will update to either Delivered or Bounced (again).