Event previews and sales overview now displays the time
If you set up multiple times on the same day, the preview and sales overview now displays the time: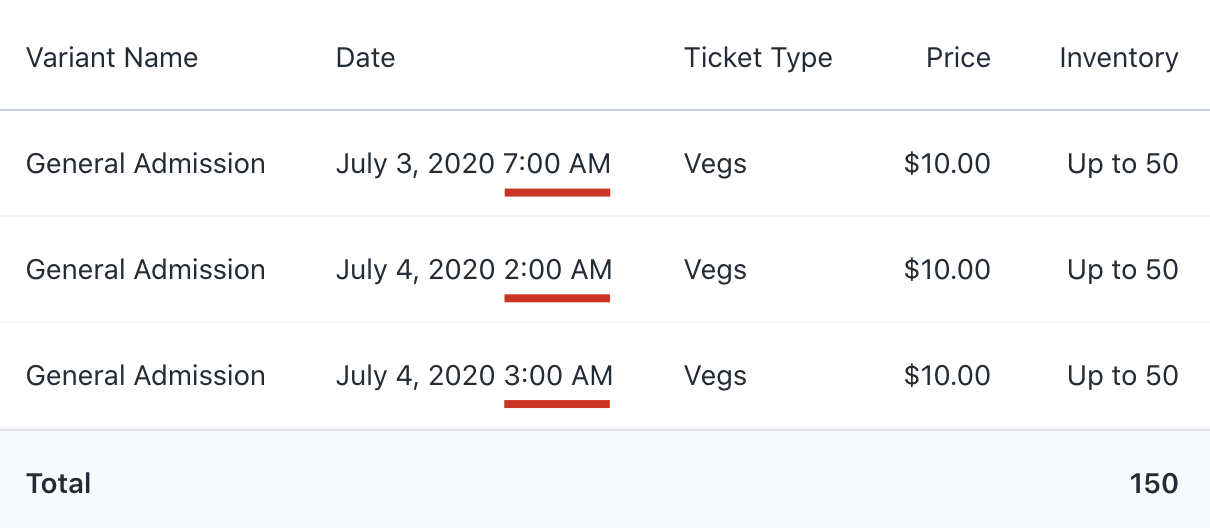 ​

If all dates occur on different days, then only the date is shown.
Set up dates and time slots more quickly
The user experience of creating multiple dates has been improved.
Often you need to add multiple dates in the same interval, such as every hour, or every day. Set the day and hour dropdown to your preference, and click add date!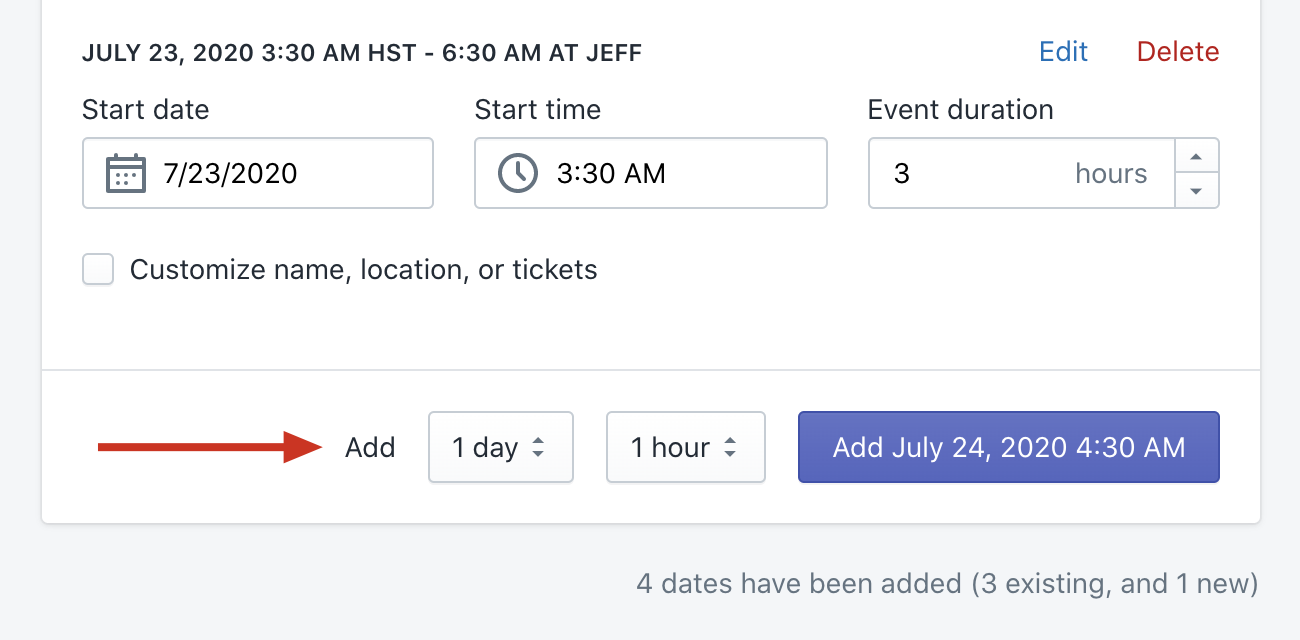 Can paste a time in to the Start time field
Can paste a date in to the Start date field
Duration is preset to the last used Duration
Summary at the bottom tells you how many total, new, and existing dates have been set up.
I hope these enhancements save you a few seconds!
Other improvements
Added a Transferable? Checkbox when adding or editing ticket types
New orders/tickets are now synced in realtime to the iOS App (previously you would have to trigger a sync)