The Guest Manager iPad Check In App has been ported to a native macOS app! Enjoy the same great check in experience you're used to on iPad and iPhone, optimized for the Mac.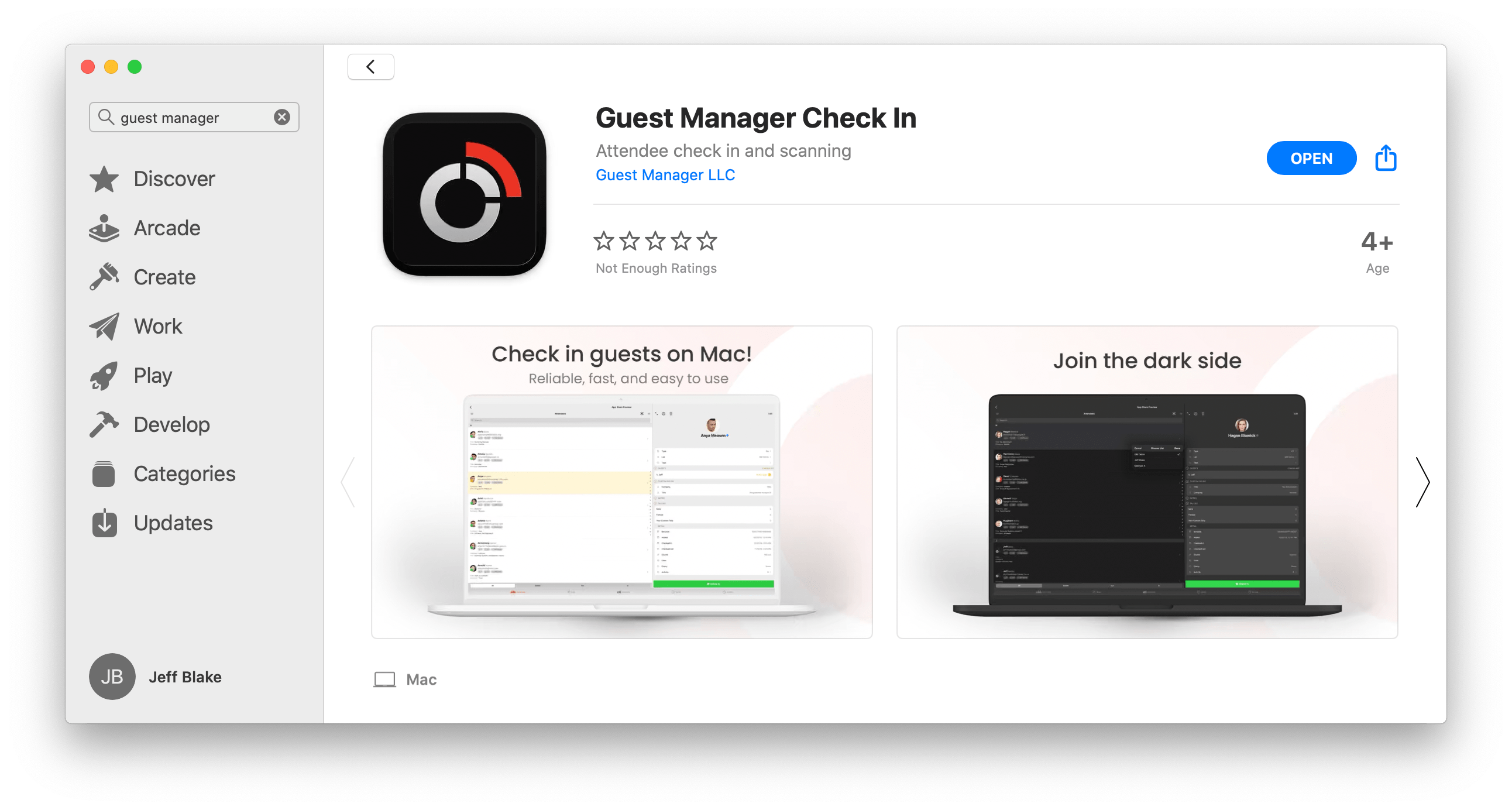 The app will sync in realtime with other connected iOS devices and Macs, just like the iPhone and iPad app will.
Check in guests
Search and check in guests by name, custom fields, etc
Add new guests
Monitor arrival log
Edit and manage events and attendees
Dark mode
Events can run late. No problem, make the app easy on the eyes with dark mode.
Benefits over web based check in
This app works offline, just like the iPad and iPhone app
Optimized experience for check-in
Instant searching
Talks to other iPad and iPhone devices in realtime
iPad vs Mac?
Please note the following features are not available in the Mac app:
Scanning tickets/barcodes (using either the camera or external scanners)
Name badge printing